Hey guys, long time no post! Real life is busy but I'm looking to clear some closet space with some gorgeous giant Pokemon plush for sale and offer :D All plush are as priced, or best offer around that price.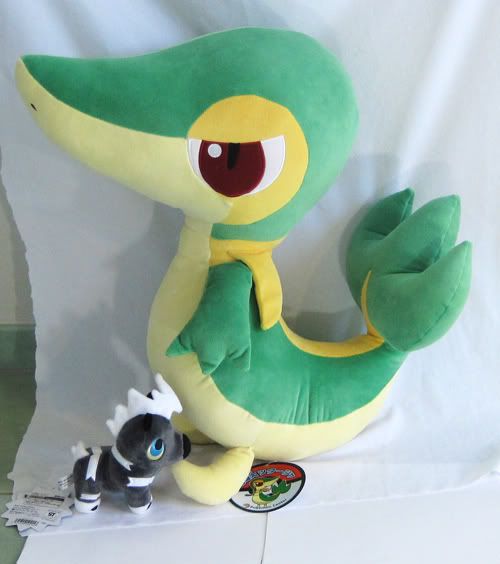 Lifesize Japanese Pokemon Center Snivy plush is for sale! Looking for $180 shipped(insured) in the US; $15 less than the cheapest one on ebay! Mint, kept new in plastic with all tags since its purchase in May 2011. I picked out the prettiest one they had in the Pokemon Center Tokyo.


Airgurumi Drifloon


10% of all sales until Dec 15 go to charity! New items and reduced prices are on Floaroma Pokemart since I advertised here last. I won't be shipping out packages after the sales on the 15th, so get your orders in early!