My Noppin box arrived on Tuesday and I've finally had the time to sit down and get my update all written up. :)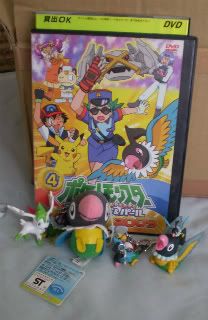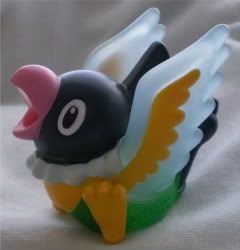 I wasn't even sure this Kid came in a clear version! I did my usual check of the Chatot items on Y!J and couldn't believe it when I noticed the light wings in the small auction image. I had a tiny bit of competition from a Japanese bidder but ended up winning it without much trouble!




Bags of movie 9 goodies! I went a bit mad and bought three full sets of gachapon (I think?) items. Here we go....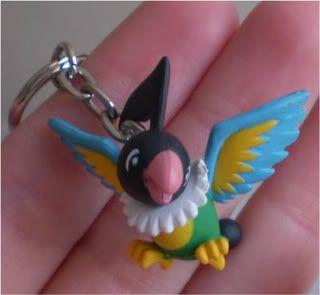 Chatot keyring. This set has two Pokémon on each keying. Chatot comes with a Beedrill (for some reason) although I have since removed it. This was a bit smaller than I was expecting but it's a pretty cute pose regardless.




A proper clear charm! Both the Kid and the clear Tomy only have the back/wings as the clear parts which I've always thought was a shame. This shows off how pretty a clear can be. :)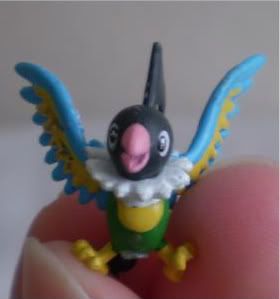 Happy Chatot! Although as you can see, he didn't arrive in very good condition. :( His base snapped off and he is missing paint from his wing and note. Which is annoying because the figure itself is really good quality even though it's tiny. No doubt the paint problems are because the manufacturers (the set was sealed so it's nothing to do with the seller themselves) put him in the same bag as this: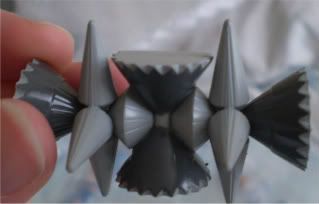 And then attached that bag to one holding a replica of the ship in the movie. I guess I should just be glad that the figure made it in one piece. ._.

(And if you're wondering....all the other figures were in perfect condition. Just Chatot who got beaten up.)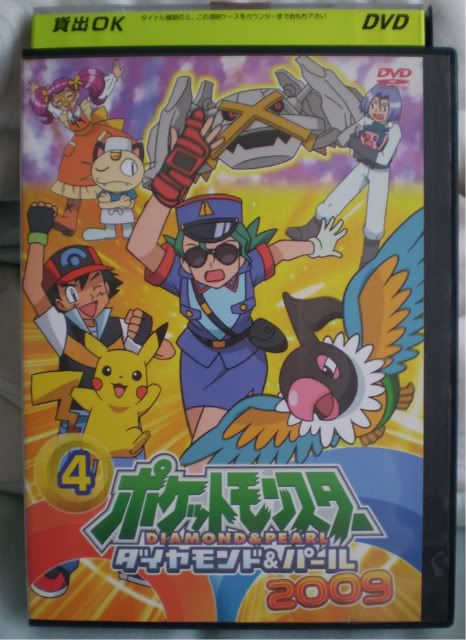 I had lost out on this DVD twice before so it has been fairly high up on my wants list. I was just browsing Y!J and for no real reason clicked onto the DVD section. Guess what was sitting there, 10 minutes left to go with no bids on it? Probably one of my weirdest wins because it happened so fast that it took a while for it to sink in.




Final bag! Should be fairly obvious what caught my eye. xD This was another lucky find, with only an hour left on the clock. I put in my bid then browsed around on the internet for until it finished, to make sure I didn't get sniped.




Tiny little Chatot! His wing came unstuck when I took him out of the bag but I intend to glue it back down eventually. I guess my bad luck with Happy!Chatot got equaled out here seeing some of the other toys in the lot weren't in the best condition (Piplup especially is really stained). But he looks nice and actually still has the hang tag is abit of a bonus. I've left it on for the time being though I usually remove them.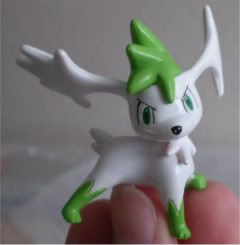 This came with the above lot. I noticed there was a MIB Skymin Tomy but it wasn't until I got it that I realise it was this pose. I promptly ripped him out of the box and popped him on display. I have admired this figure before so getting him by accident was a nice surprise.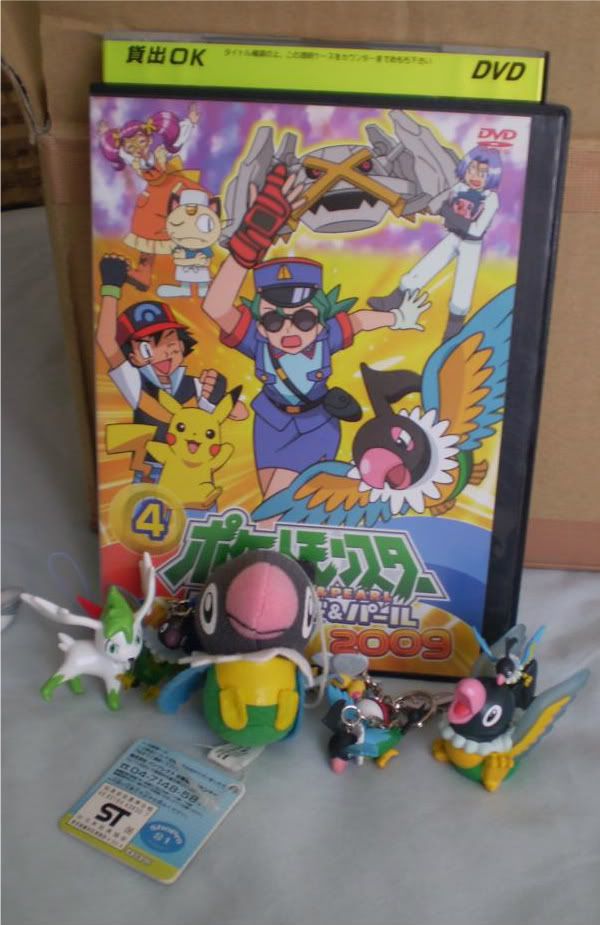 Bigger picture showing off all of my gets!

I did have another package arrive the same time as the box but I'm waiting for some more items before I show it off. Until then....