Hello community!

I'm happy to be back from lurking. I was abroad for 2 months which disabled me from buying and selling but now I'm back! Ah and I've seen such pretty stuff pass me by haha

Being abroad sucked dry my wallet so I've decided to sell one of my Jolteon Jakks, something I was contemplating before my departure. My shop is closed because all of my other stuff is boxed and will remain so up untill July ;_;

So without further ado, Jolteon Jakks: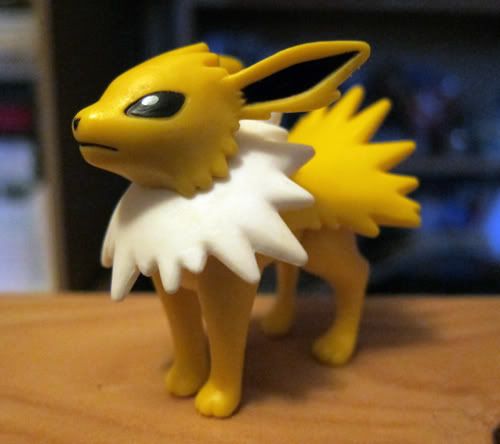 Jolteon JAKKS will be directly for sale for $40,-
It's the price I bought it for and I've seen them go for $60+ so I think it's fair :)
First come, first get!


More pictures and information under the: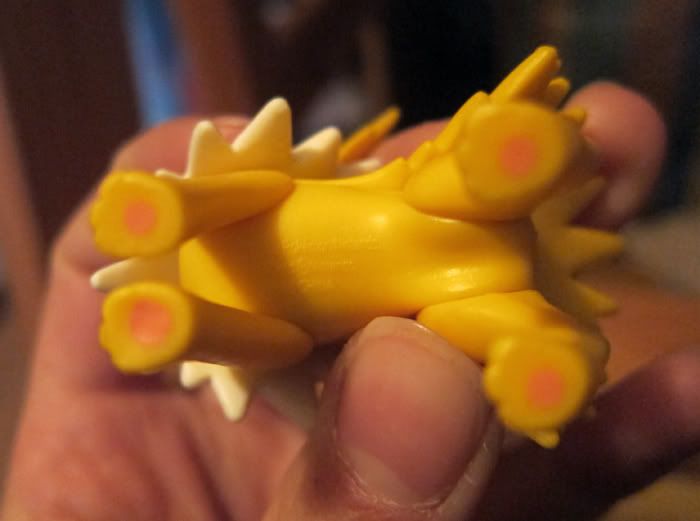 Jolteon JAKKS - $40,-

I bought it from the community and it's as good as new. It has a little little bit of black paint loss in it's nose but I got it that way and I wouldn't be surprised if it came out of it's box being like that. I can make a close picture of it's nose if you wish.

- Sales permission granted by Dakajojo on 21/07/2011
- I accept paypal only from non-European buyers. Within Europe I'll also accept bank transfers

Shipping in an envelope will be around $4/$5 However it will have little protection because else it will not fit through the mailbox which in my country is a must if you want to ship it flat rate. I'll do my best ofcourse to pack it as secure as possible and the figure being pretty sturdy I'm sure it'll be fine.

Shipping as a package if you insist will be insanely secure but also insanely expensive. To the US expect around $24, withing Europe around $17, within my country around $10
I'm very sorry, but it's the rates and sadly there's nothing I can do about it :(

If you're interested in purchasing it, please leave a comment!