...because if I don't do it now, it will never come. I hope you had all a lovely Christmas! :D

My Christmas was simply super lonely, since my mom had to go to the US to meet my dad, who can't come here during this time. Really, it's super fun celebrating with my parents and it's just meh without them. Thank god, my sister came here, it was great, even though she was here for so short! BUT, my loneliness aside, all the presents I have gotten so far from some of you could not express my thankfulness and happiness. Seriously, they really made my Christmas and it's just not as lonely! <333

Really THANK YOU guys! It would be a SHAME to not show your beautiful presents to the community! Take a look at what great people here are on this community! ;) <333

One hint: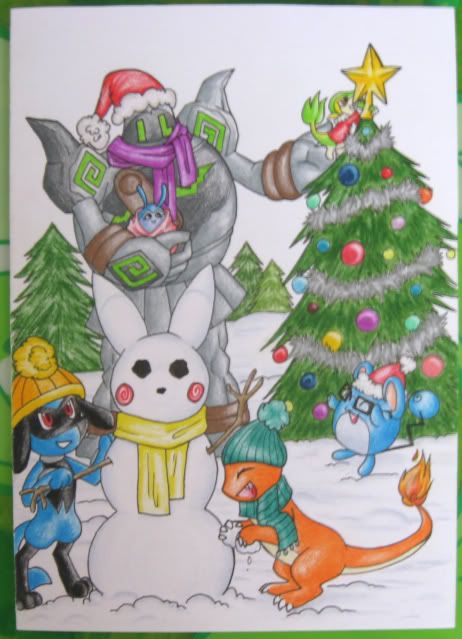 EEEEEEEEEEEE, such BEAUTIFUL art by
shinygolurk! ;______; <3333333333333333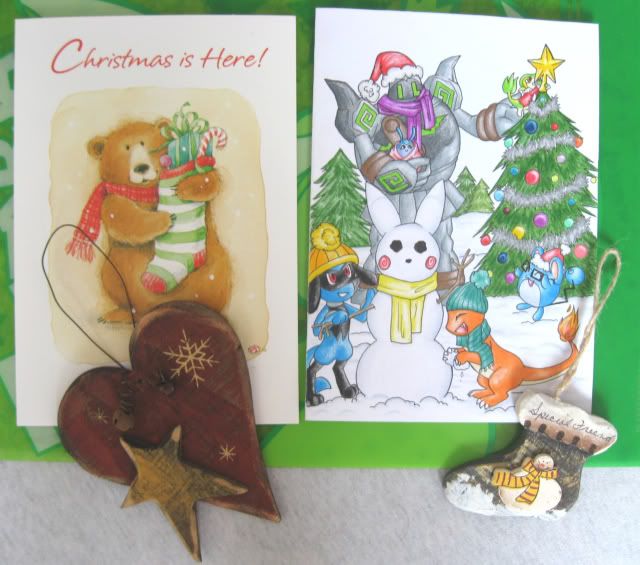 These beauties are from
karoiaand
shinygolurk! Aren't they beautiful? I LOVE getting things like souvenirs and such! And actually....Christmas cards with animals and snowflakes make me the most happy! That bear is just too cuddly to be true! <333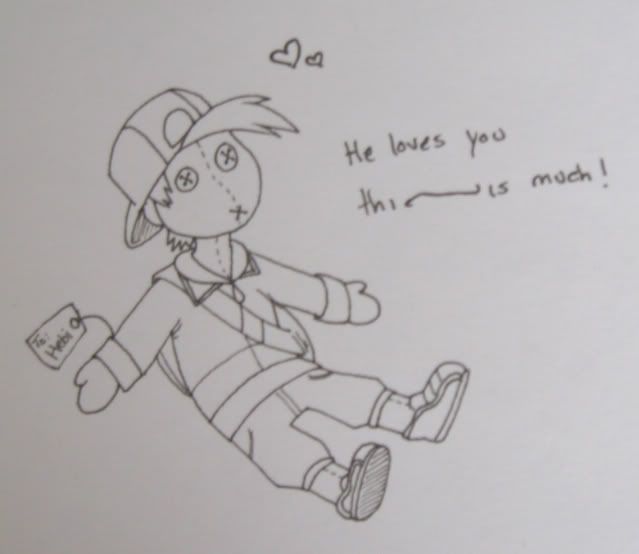 ADSAFDSAFDSAFDSAAAAAAA, MY DREAM PLUSH!!!! IN 2D! 8DDD
This was inside
shinygolurk's card! SO adorable! <3333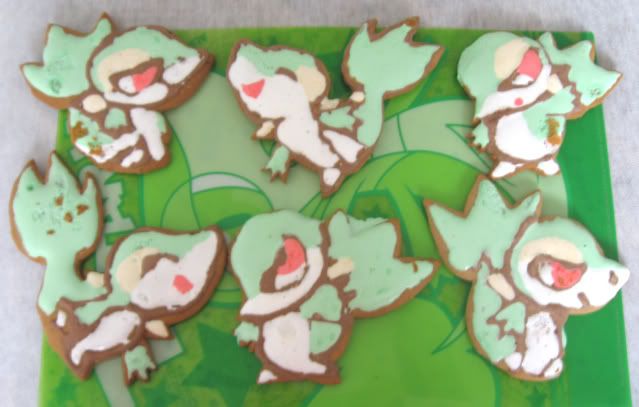 OMFG, SNIVY GINGERBREAD COOKIEEEEES!!! ;WWWWWWWWWW; <3333333
........I feel bad, I don't want to eat them.
These lovelies are from my irl friend, who is here as well,
snowflaika!!! <3333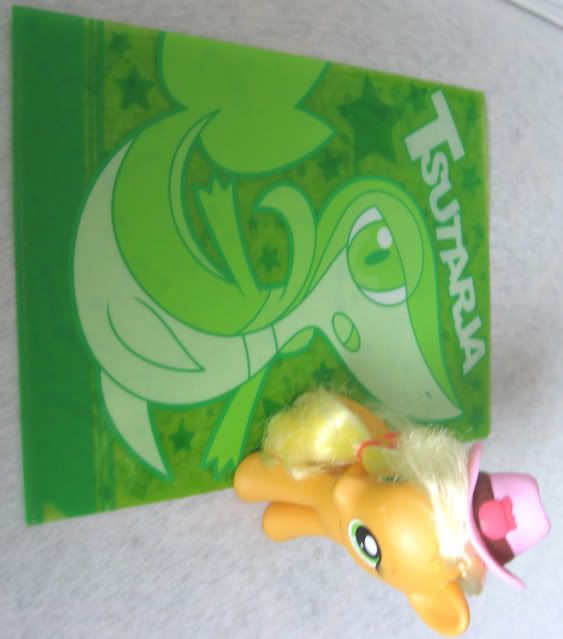 PB screws up as most times......ANYWAYS, these two guys are also from
snowflaika! That clearfile is so green and BEAUTIFUL!!! <333333
Mode AJ is simply too adorable for words! Too bad though that her clothing is pink...need some recolors! And wash her hair, because it's super messy from staying the box for too long :|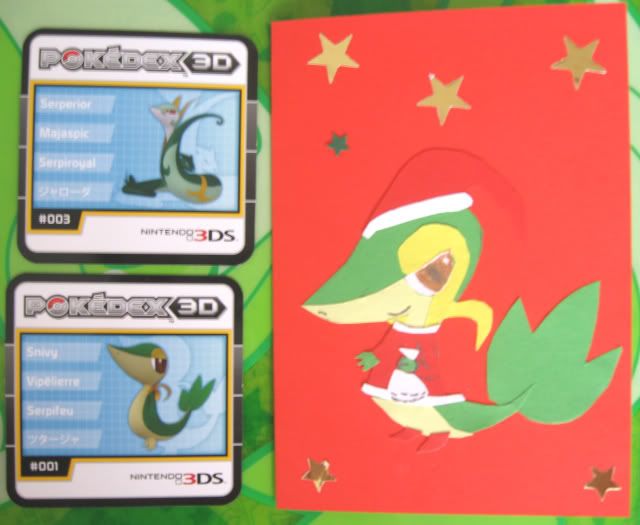 A Christmas card from
nasija!!! OMG, cut out pictures are so fun to make (but I am lazy) and she did such a wonderful job on Christmas Snivy! SO CUTE!! <33333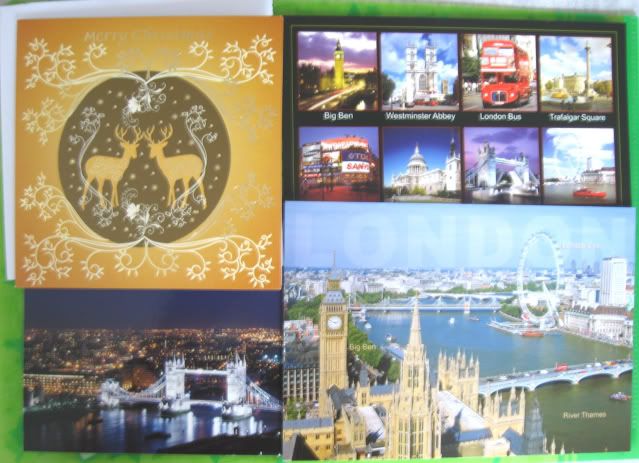 A very beautiful Christmas card with deers and some postcards from London from dear
dragonrider49! I am a BIG sucker for postcards! They are so beautiful!! <3333
Aaand...




Something that was inside the card! Dawww, drawing make me SO happy!!! ;WWW; <333
Did I ever tell you that you have really pretty handwriting too?? :D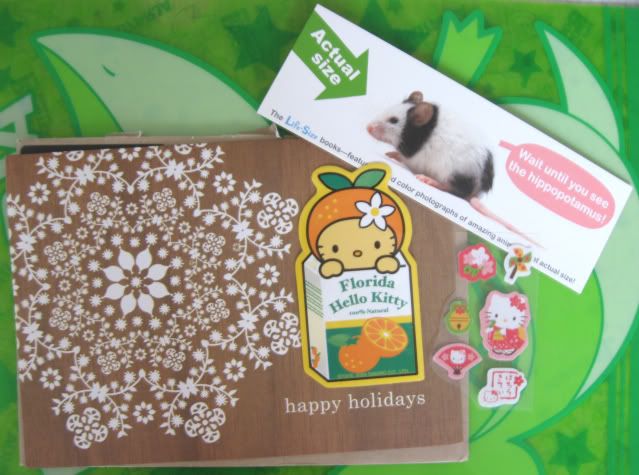 Some very nice Christmas card and other lovely things from
3kame!! <3333
That snowflake is SO beautiful and even though I am not a big HK fan, these guys are superb!!!! <3333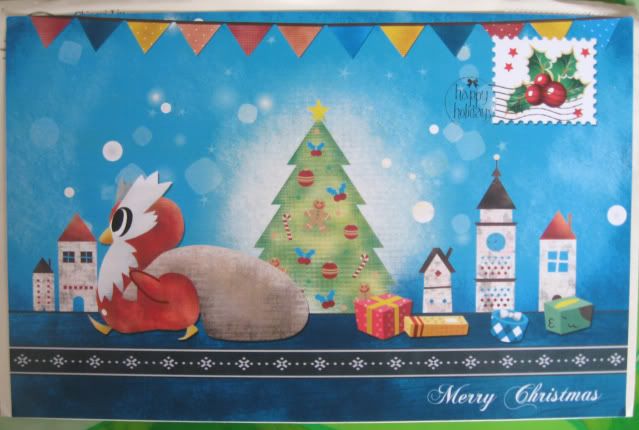 This beautiful Christmas card that everybody knows of! From
ktmonkeyj!!! You darling, should be hired at the PC and make art for them! :D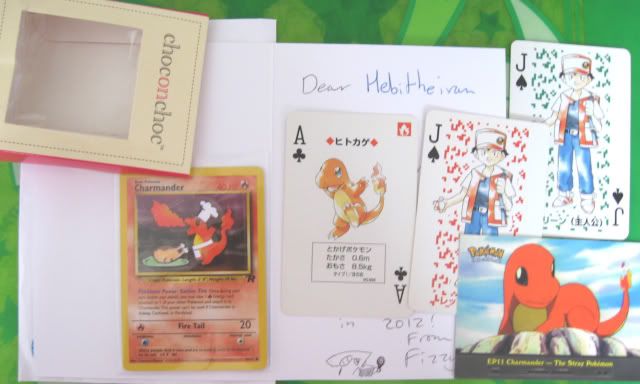 Super lovely presents from
fizzycat!!!! <33333
That cooking Charmander is just PRICELESS!!! And I am so happy to get some more Char merch, including Red!! That chocolate was simply delicious, too! I forgot to take a picture of it....THANK YOU for all these lovely presents! <3333

And now for something I have not gotten in the mail yet, but already being mentioned!




Taken without permission from
captainangel...I think think she will forgive me! :P
SHE MADE THIS CUTE MANTYKE PLUSH!!! OMFGOMFGOMFG, I love how it has only one color, it just looks so one of a kind! SO SO CUTE!!! THANK YOU MAN!!! ;WWW; <333




SHINY REPAINT SNIVY KID FROM
spideyroxas!!!! ;WWWWW; <33333
AND AND....HE WANTS TO DO THEIR EVOLUTIONS FOR ME TOO!!! FFFFFFFFF, I LOVE YOU MAN!!! I NEED TO REPAY YOU SUPER BIG ONE DAY!!! <33333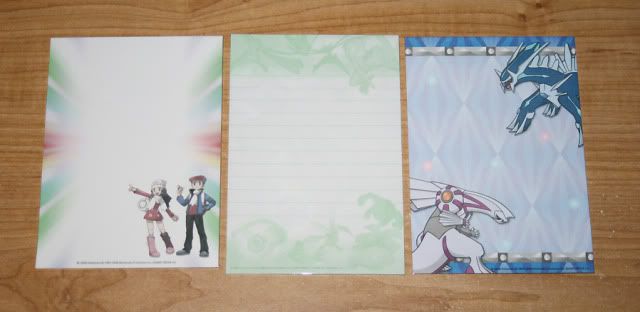 LAST BUT NOT LEAST, from
dewott!!! I am getting that beautiful magnetic board with Lucas on it!!! I am big fan of him in the Platinum version!!! I am SO happy to get any official merch of him, I think he is harder to get then Gold....because he has only this pose :/
THANK YOU SO MUCH DEAR!!! <33333

....so, this is all atm. I am SO SO HAPPY and THANKFUL to you all! You really made my Christmas so much more beautiful!! My words cannot describe all of this!!! <33333


Thank you all for taking a look! <3