Auctions have ended! If you're interested in buying something that didn't sell, feel free to contact me!
Hiya, Roll's here once again with more Eeveelution collection weeding! C: I've got some rare stuff for sale, too, like Zukan, Umbreon V-trainer prototype, Leafeon Chupa figure... Check it out under the cut!
Read this first:

- My feedback can be seen here. I've acquired sales permission in 2008.
- I ship from Finland. Shipping for one figure is going to be $3-4.
- I only accept Paypal instant payments, and payments should be made within 24 hours from the auction's end.
- Please reply to the bidding threads I've made, and if there's already someone bidding, reply to their comment so they will know they've been outbid.
- The auctions will end on January 2nd, 4PM GMT.
- If you bid within the last ten minutes, the auction will be extended by 10 minutes. This will be done as many times as necessary.
- Some items have Buy It Now prices. They will expire when a starting bid is placed, though!
- I forget stuff. Ask me if there's anything you want to know! :>

And now, the good stuff: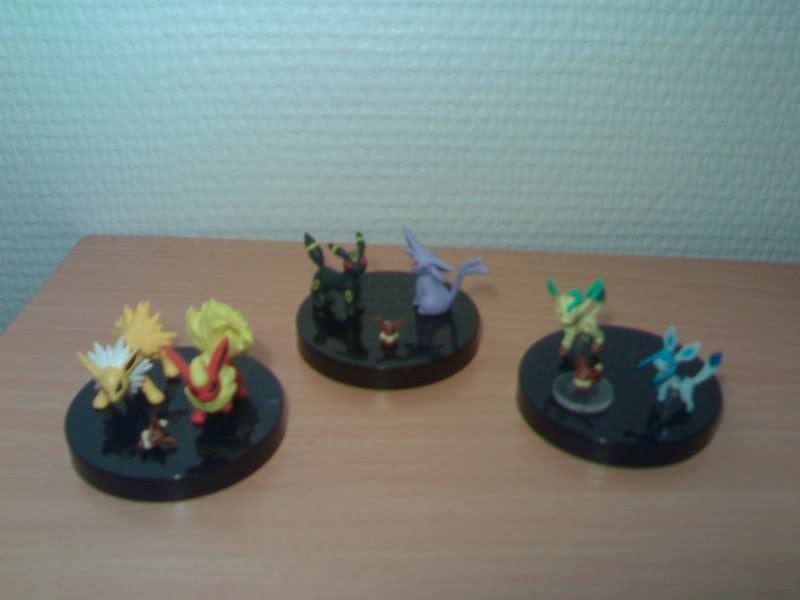 Zukan pieces! They will be auctioned off as sets, except for the original set. They will be auctioned off individually.
- Original Eevee (needs blu-tack or something similar to stand) + base: starts at $8
- Jolteon: starts at $35, BIN $65
- Flareon: starts at $40, BIN $70
- Eevee/Espeon/Umbreon set: starts at $35, BIN $55
- Eevee/Leafeon/Glaceon set: starts at $10, BIN $25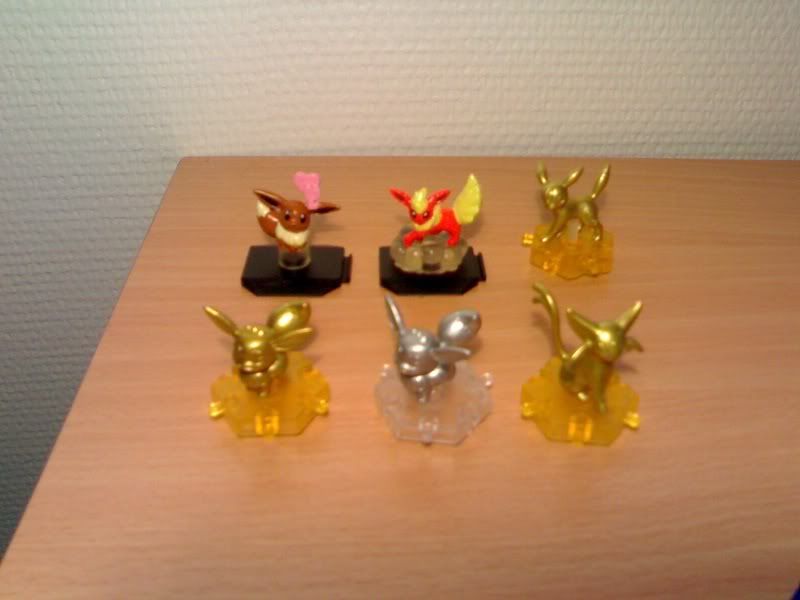 Battle Museum figures (Eevee and Flareon) and special European Chou Gets! There's also a mint silver Umbreon I forgot to photograph!
- Everything starts at $8



Pokemon Time straps!
- Eevee starts at $10
- Espeon and Umbreon start at $15 each



Umbreon V-trainer Prototype, Eevee Kid, Leafeon Chupa!
- Umbreon starts at $60, BIN $100
- Eevee starts at $6
- Leafeon starts at $70, BIN $130
Happy bidding!