Hello there!

My room is getting crowded by each day, so I really need all the stuff I have gone atm. I have added some new items and freebies, and lowered most of the prices.

Rules:



Please provide your country so I can determine the shipping cost.

When sending the money to me, please include in the Paypal note what you are buying and your LJ username.
I am not responsible for lost or damaged items in the mail, but I will do my best to pack them carefully. I do reuse bubblewrap or some envelopes, to spare you the prices of those.
I accept Paypal only. No echecks please.
Once you know the final price, it must be sent to my Paypal within 24 hours.
I do ship internationally.
I ship from the Slovak Republic.
Shipping will depend from the country you are from.
I come from a smoke-free environment. I do have a dog at home, but he never touches my things, because they simply do not interest him.
About freebies! When you want to get a freebie, make sure you read the information carefully how you can get them. Some require a certain purchase, so look out for those please! Only 3 max per person. If it's a big thing (like a magazine or tin), then only one.
If you're purchasing freebies, you will have to pay shipping extra for them if there will be any.
I can hold something for you for the next 24 hours, but if you do not respond to me after that, I will put it back on sale.
I have the right to refuse anyone, if I have a reason for it (such as negative feedback).

Read them all? Then here we go!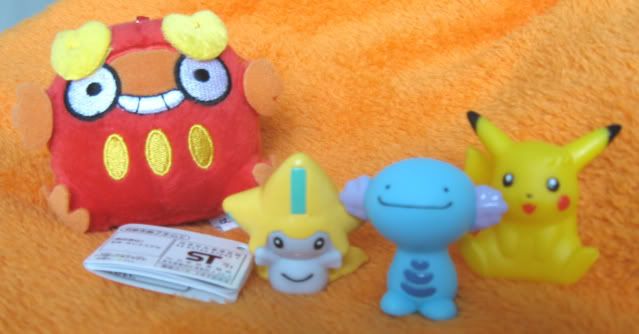 Darumaka plush keychain MWT: 5$
Kids is 1$ each, except for Sparky, who is 3$.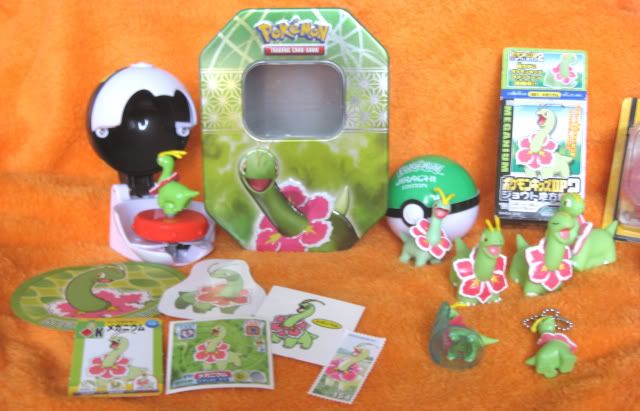 Meganium spinner in pokeball - 3$
Meganium tin - 1$ or free with purchase
Flats - each is 0.25$, except for the pan sticker, which is 1$
European candy figure (includes candy, pokeball and stickers as well) - 4$
Kids - each is 3.50$, except MIB meganium is 4.5$
Figure with blue thing - 1$
Meganium keychain - 3$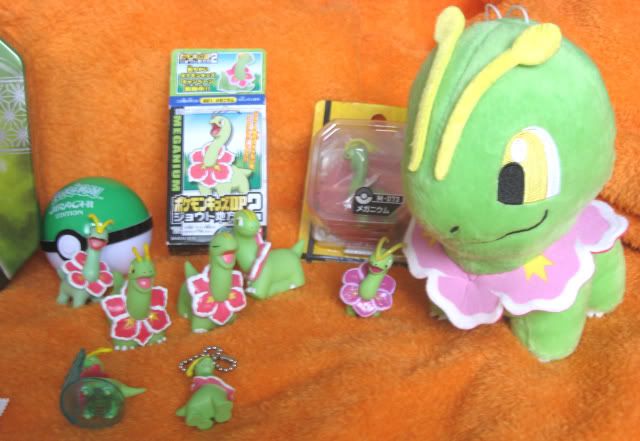 Meganium TOMY MIB - 6$
TOMY aalone - 3$
Plush SOLD




Whimsicott pokedoll - 20$
MIB kid with card - 5$
Deck box - 7$
32 pack deck sleeves - 7$
TCGs - 0.40$ each
Halloween sticky notes SOLD




Pikachu pans are 0.75$ each
Totodile, Phanpy, Minuns, Butch and Banette - 1$ each
Drifloon, Pichu, Squirtle, Togekiss - 1.25$
Other stickers FREEBIES with purchase




Swedish magazine from this summer, includes also stuff like posters or things from the BW games and the Zoroark movie.
3$




Marill is 2$, Eevee is 4$. Suicune SOLD




Each of these magnets are 0.50$ each (all Tepigs and Darumaka SOLD)




Mightyena Retsuden - 3.50$
Panpour Retsuden - 2.50$
Tiny Darumaka and Panpour stamp - 1$ each
Swinub kid - 0.50$
All others SOLD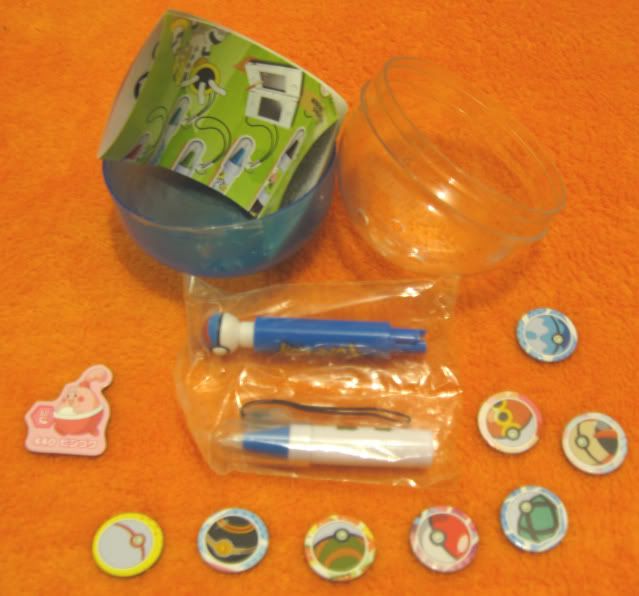 MIP Regigigas DS pen - 2$
Happiny and pokeball magnets are FREEBIES with purchase




Ancient Mew card OFFERS (has a few creases)
All other cards are 0.10$ or freebies with purchase




Each of these is 0.75$. Ask which I have available.




Each of these is 0.50$. Ask, which I have available.




Each is 0.50$.




Each is 0.50$.




Each is 0.50$.




Each is 0.50$.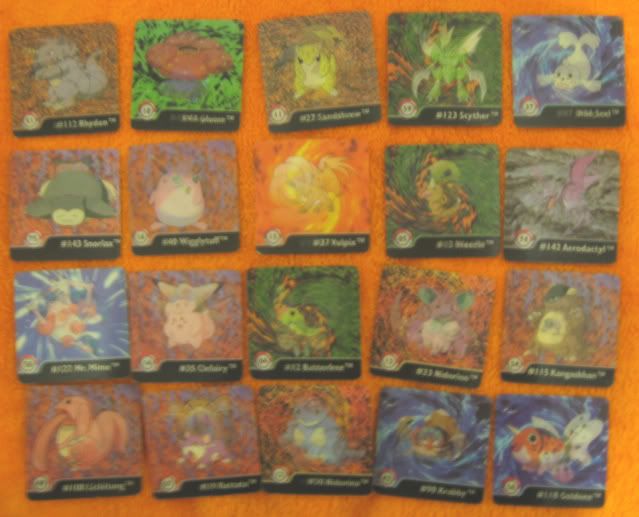 Old Pokemon flips from Gen 1. Each is 0.10$.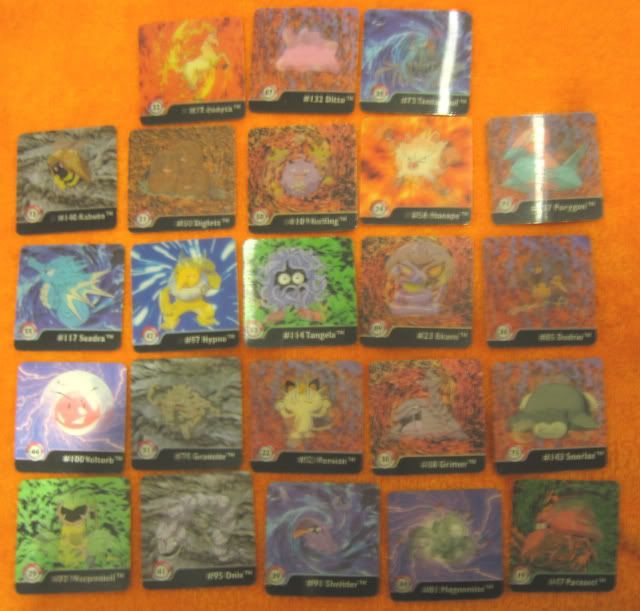 Each is 0.10, or take all the flips from the pictures above for 3$.




FREEBIES! May increase shipping! (MLP magazine is in Czech and I have removed some pages because of posters or other stuff)




FREEBIES! Ask, which I still have available.


Also, a small reminder: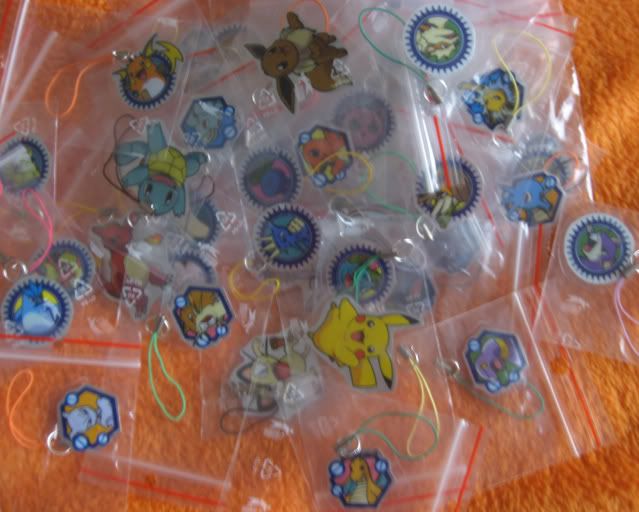 I am still selling these aluminium/tin foil charms, and since there is interest in some others, I am going to do some extras! Please, if you would like to take a look and get more of these, then please tell me, so I know which ones I should make extras of. They are available here: http://pkmncollectors.livejournal.com/11018885.html

Thank you! <3