Sooo, I took a trip to that Japanese store I posted about the other day. Today, I bring photos, information, and more questions on pricing!

Also, if I've bought from you (and you don't mind leaving feedback before the items arrive OR I bought from you a long time ago), I would highly appreciate the feedback! I really want to participate in the Secret Valentine exchange. ;-;

*image heavy*


Unfortunately, that Zoruark was a bootie. :( Here's a pic of the plush and tag: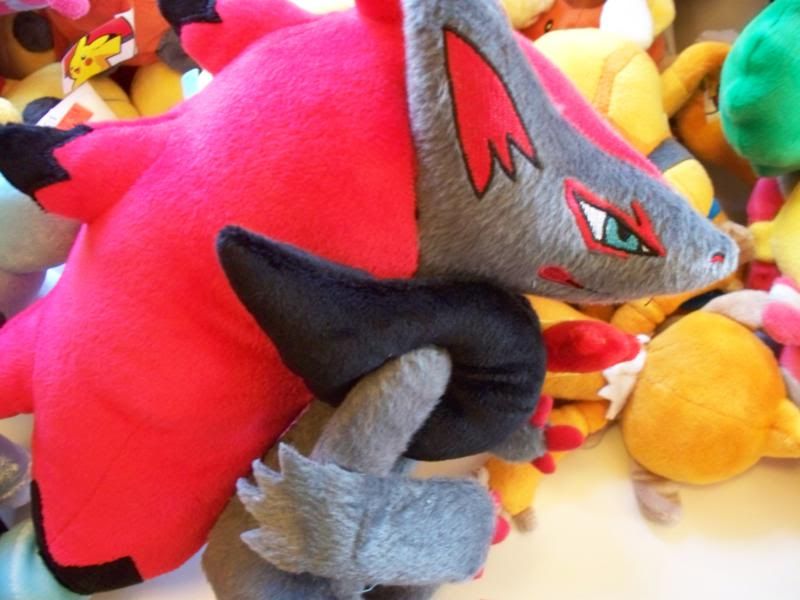 Pokepark? Well.... okay.

For photos of these plush, check out my last post:
http://pkmncollectors.livejournal.com/11068263.html

I also recorded some prices, and I was wondering if these were alright before I spend all my money. x] All of these are Japanese Tomys:
Emolga $30
Cubcho $30
Pansage: $30
Panpour: $25
Pansear: $25
Axew $30
Blitzle $25

All of the Jakks were either $12 or $15, I don't remember exact prices and didn't bother to write them down. Toy Factory plush were $10-15.


I also picked up a Chimchar Japanese Tomy - the only one! - for $12. I couldn't resist; he is SO cute and fits nicely on my little shelf! (which will be reorganized once all of my packages come in!)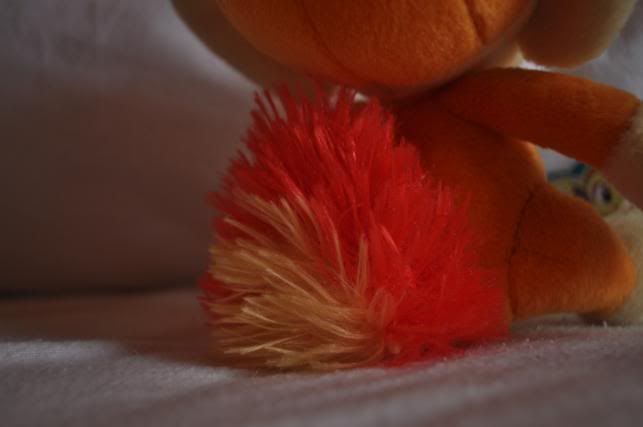 And here is my shelf as of now: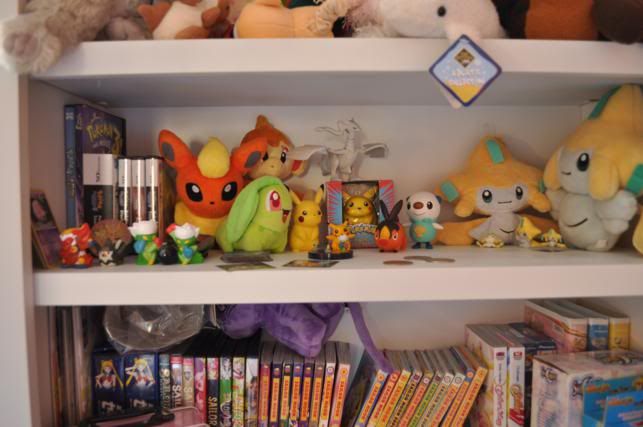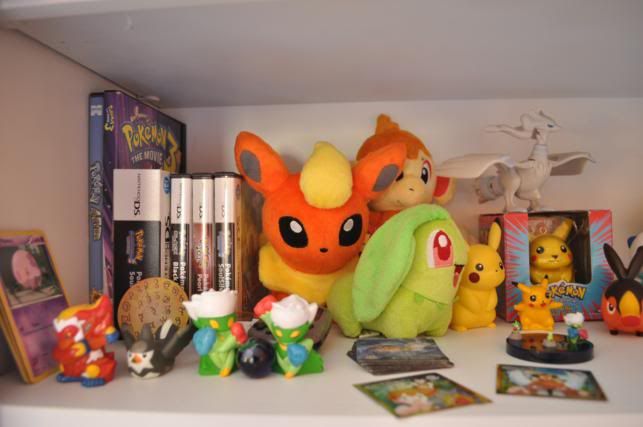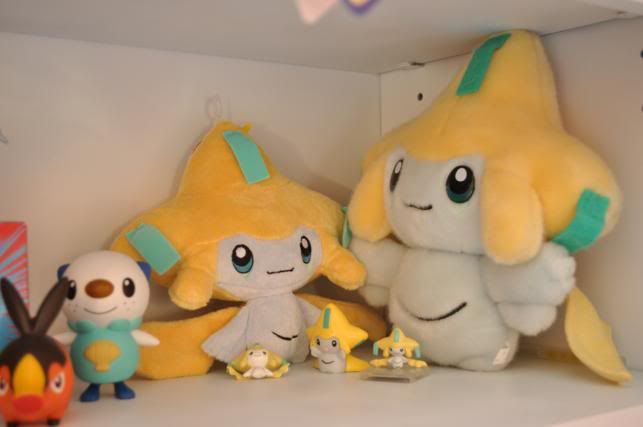 Yes, it's rather tiny, but I plan to grow! I love seeing how big a collection can get over time - this is just documentation. xD

And now for some highlights! This here Flareon is Sophie. She's my first Pokedoll, and I got her in Epcot! So many memories in one plush! <3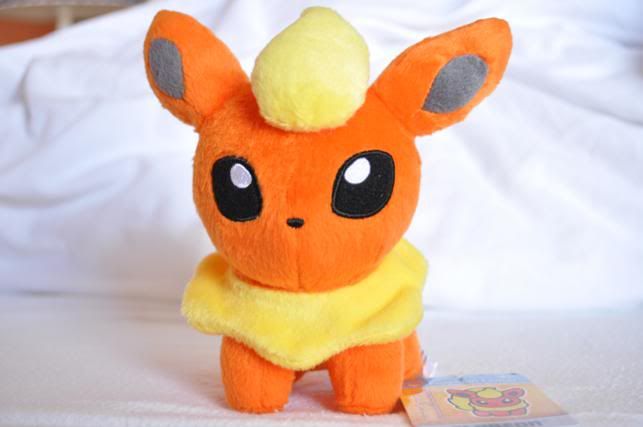 Excuse the dark picture - I was too lazy to edit it. This is my first zukan, thanks
zugagirl!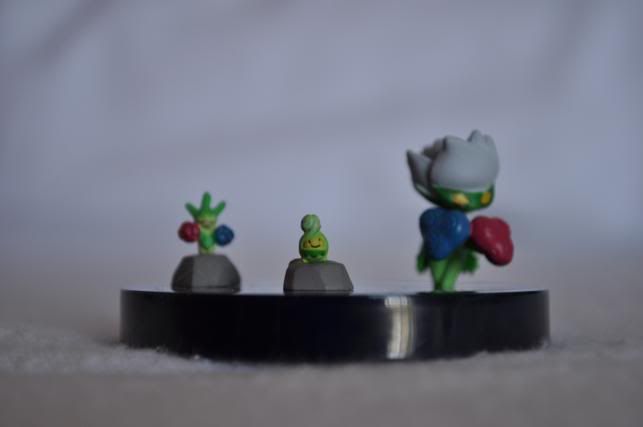 And this, in my opinion, is pretty cool. My friend found this along with Squirtle and Charmander in his attic, and offered one to me! I'm pretty sure he wanted me to take all of them, but I just couldn't. x] If anybody has any information on this ornament set, please let me know, because I want the other two!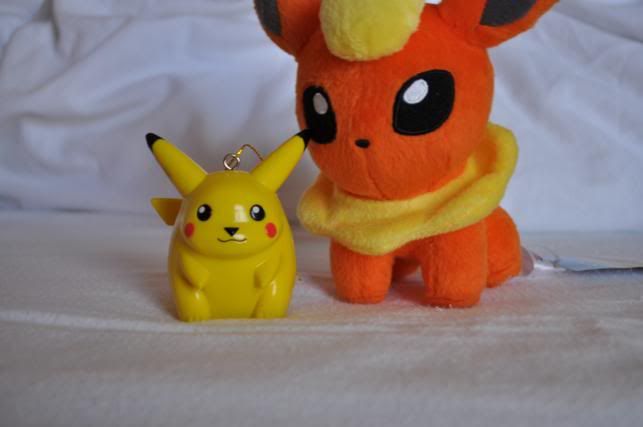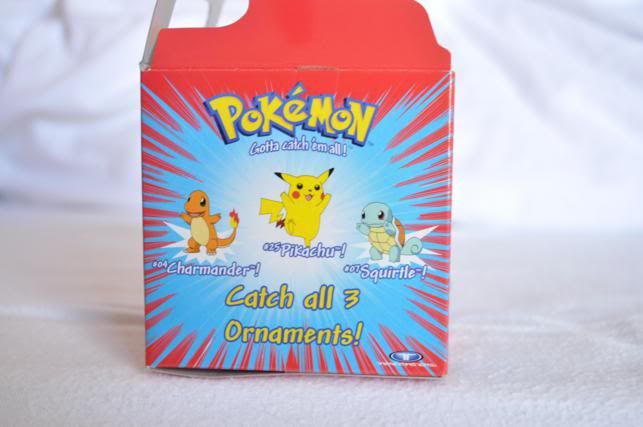 Sophie snuck into a few more pictures...

Lastly - I've had this since I was in first grade. I used to carry it around ALLLLL the time! I would now, but I'm far to lazy to replace the batteries. >.>



And I think that covers everything! (for now, at least) I'm working on documenting my TCG collection. Right now I have a spreadsheet, but I want to scan or photograph them to put in a database or something (yes, I'm that insane). Does anybody have any interesting or unique ideas of storing a TCG collection besides trading card sleeves? Just curious! :3

My next post will come once I get all the packages I'm waiting on, and once I've organized my TCGs AND put together a wants list. :D

If you read through all of this - congratulations. You're a cool kid.