So I was cleaning my room, right? I thought I wouldn't find something interesting when lo and behold, I found something I bought a while ago!




Lol, I've misplaced them for a year or so.

If you want to find out what they are, watch this (terrible) vid I made showcasing them (you might have to raise the volume)! There's also an added bonus at the end! XD




Aww, the thumbnail gives the surprise away. =/ Oh well. If you want to find out what it is without watching my vid, follow the cut.



Here they are!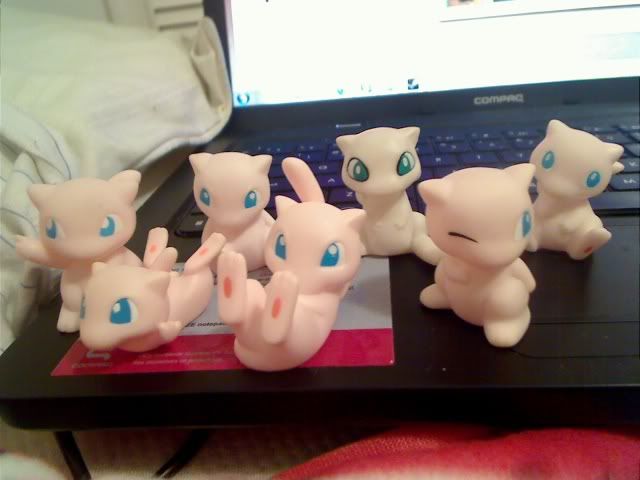 The Mew Kid at the far right I got from eBay, but no reason to not include him in the pic, no? =P

The rest of the Mew Kids I got at Y!JA for a nice price. =3 Thanks for looking (and maybe watching XD)!