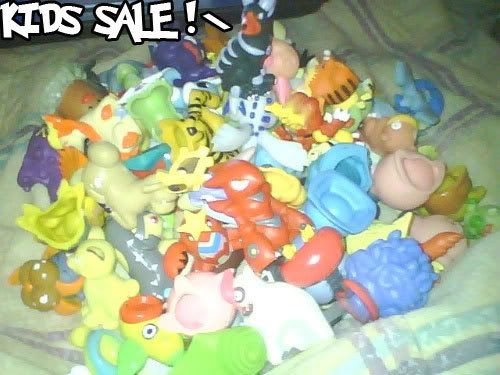 Hosted by myself and Miss
fernchu
KIDS SALE:
Terms of Sale:

1) All Items are first come first serve.
2) NO HOLDING. Sorry we have been backed out on too many times. So this sales post no holding please.
3) PLEASE feel free to haggle the prices, especially if you are buying in bulk. Do not be shy we don't find it rude at all.
4.) Paypal fee will be added to the final total!
5.) CC and MO at your OWN RISK!!
6.)PLEASE MENTION IN YOUR COMMENT IF YOUR IN THE USA OR OUTSIDE! :3

Conditions:

These are from a used lot off of YJ. For the most part these kids are in excellent condition, however some do have a few scuffs hence you may see some reduced prices. If you need some extra inquiry please reply in your comment and we will be happy to assist you!

Shipping:

Shipping in the US-
Shipping starts out at 2.50, and for each additional two (2) kids add an extra dollar please.
Shipping International -
Add one additional dollar to the above prices.
ALL items are being mailed out THURSDAY.

And lastly-
HAVE FUN AND ENJOY :3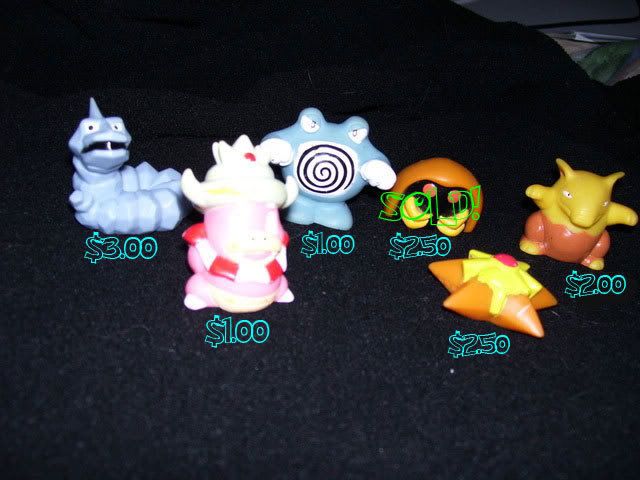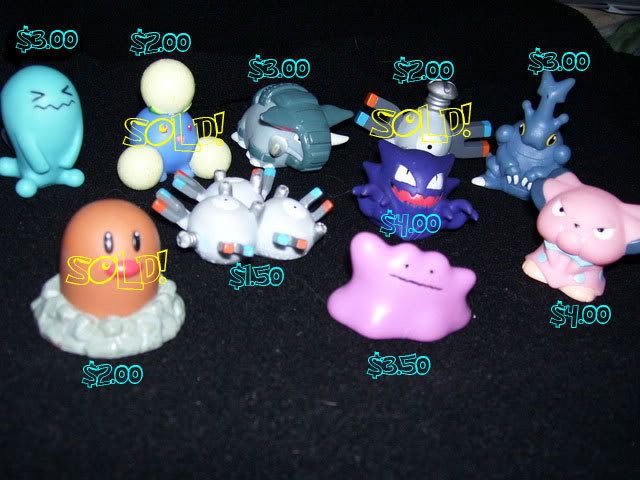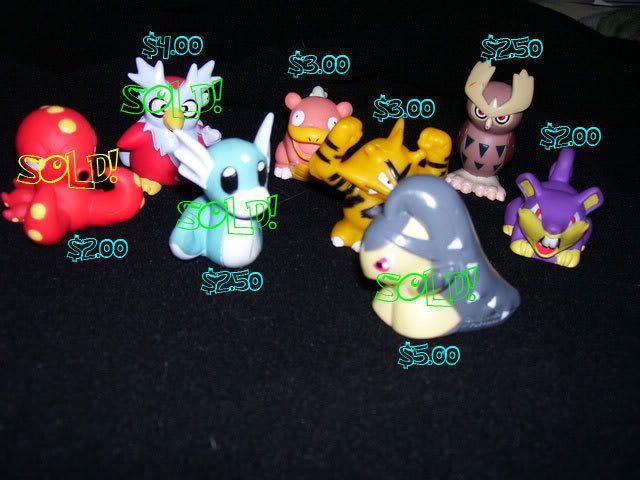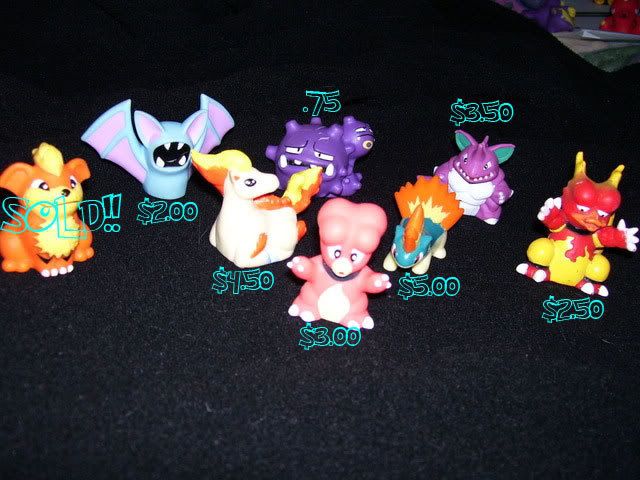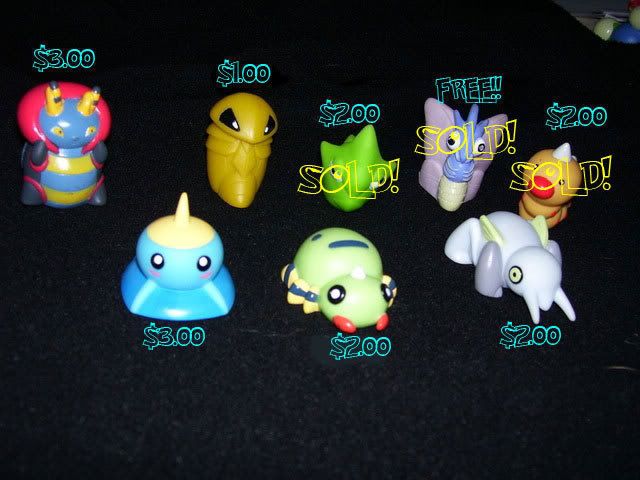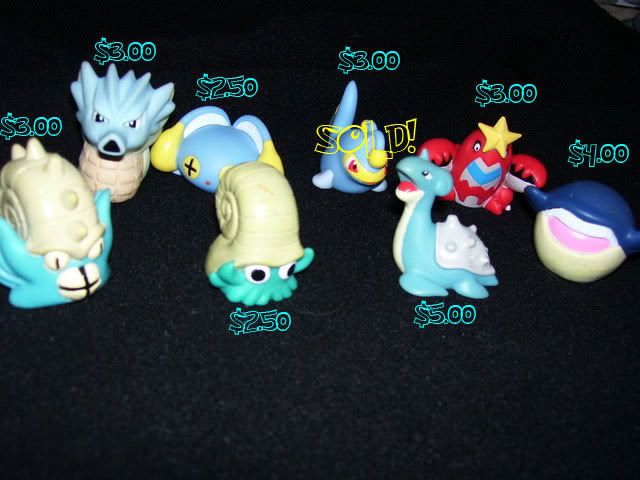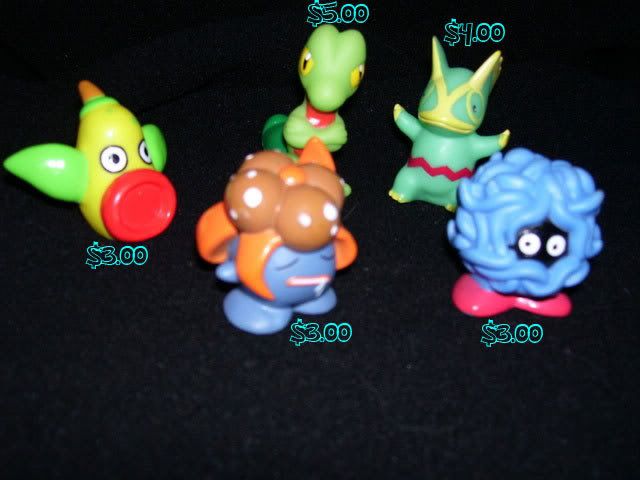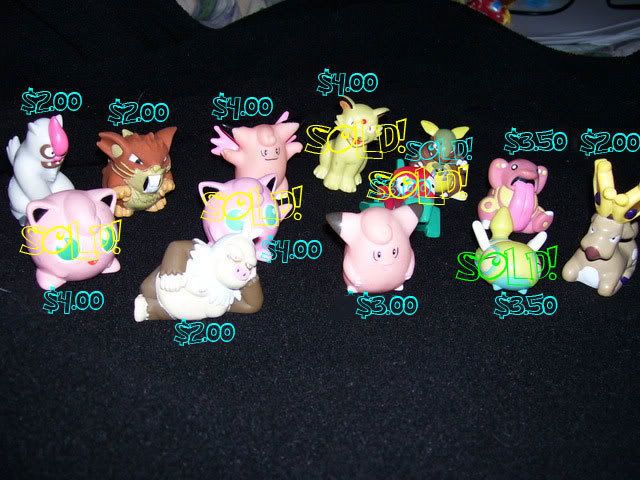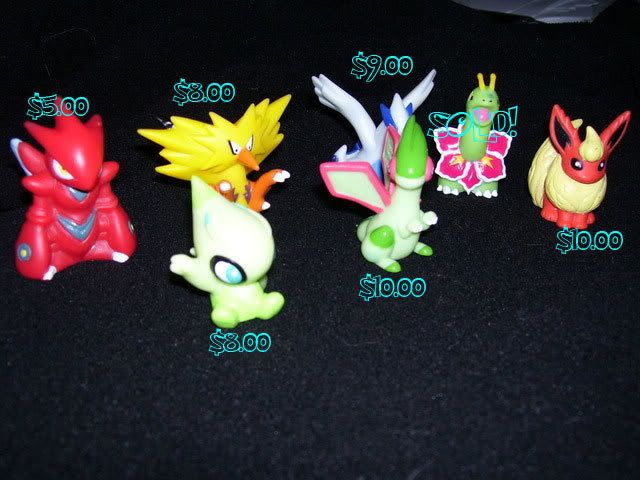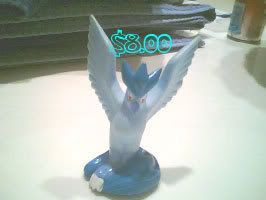 THANKS FOR LOOKING! QUESTIONS FEEL FREE TO ASK!

KIDS ON TEMPORARY HOLD [IF YOUR INTERESTED LET US KNOW! IF THE OTHER PEOPLE CHANGE THEIR MIND YOU GET FIRST DIBS]

-FLAREON
-LAPRAS
-QUILAVA
-FLYGON
-KAKUNA
-OMASTAR
-OMANYTE
-SEADRA
-SCIZOR





KIDS THAT ARE SOLD THAT AREN'T MARKED AS SOLD YET THAT SOLD:

HAUNTER