Status: Working on homework, will reply in a bit
Thanks to this wondrous thing called winter driving and icy roads, I need money >_<
So, I present to you yet another sales post. Everything is CHEAP and I've reduced prices on most things (unless they were already super cheap to begin with). Seriously, a lot of things are $1 or under so please check it out!
Figures, flat lots, stickers, TCG, Mac & Cheese, and more!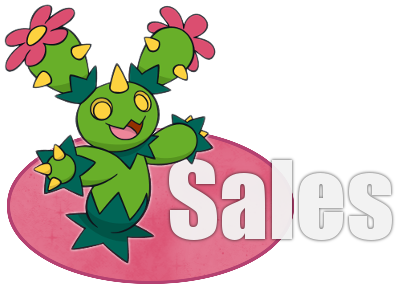 Rules & policies:
☆
I ship from Michigan (United States)
☆
Cards/flats are wrapped in plastic (to keep them from sliding around, etc.) and mailed in a regular envelope to save on shipping costs. If you'd like cardboard protection or a bubble mailer, please let me know!
☆
I DO round up shipping costs by a bit to account for fees and supplies, since I don't already include these in the total.
☆
**I now screen comments containing my paypal info, just to be safe. If this is a problem, please tell me or keep track of comments through email. Thanks!**
☆
I am a slow shipper, but your items will get out! (See not @ bottom of post)
☆
I am not responsible for lost mail. If you're worried, please inquire about registered mail.
☆
I accept Paypal and concealed cash (at your own risk)
☆
Please ask about the condition, etc. or better pictures if you're wondering!
☆
☆
Trades are CLOSED. Haggling is OPEN.
☆
☆
I was granted

sales permission by lineaalba on 7/7/10


My feedback is here
Figures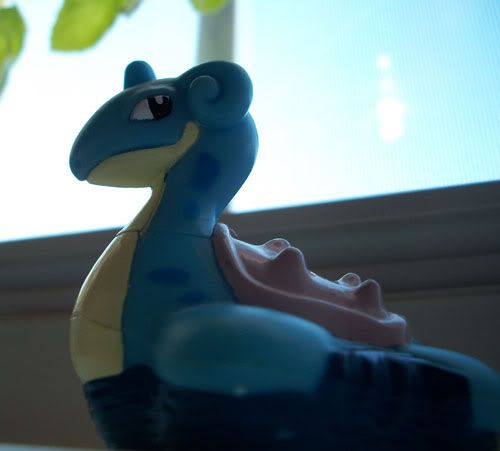 Lapras BK(?) toy; no launcher. .50 cents

Snivy McDonald's toy $1
Used Cherrim jakks .50 cents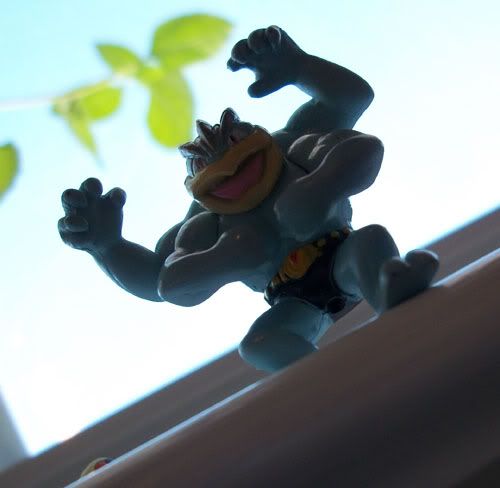 Baseless Machamp chou $1



Small Stunky custom sculpture .50 cents
Non-Flat Misc.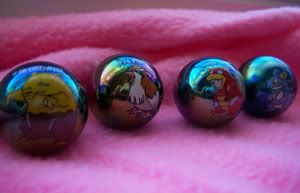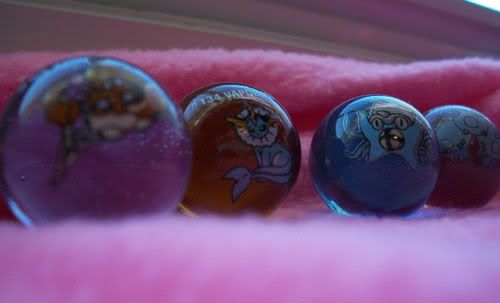 Marbles .50 cents each
Vaporeon - $1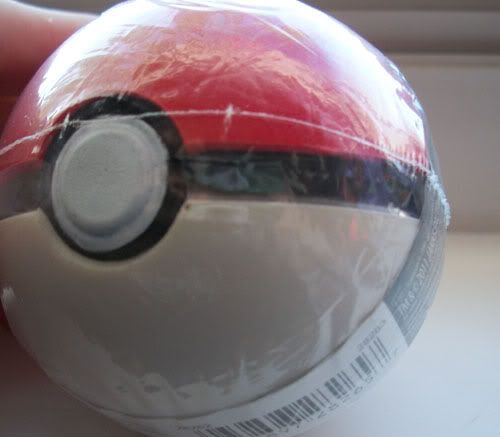 NIP foam Pokeball $2.50
Oshawott, Snivy tins $1.50 each (I can send just the lids if that's all you want?)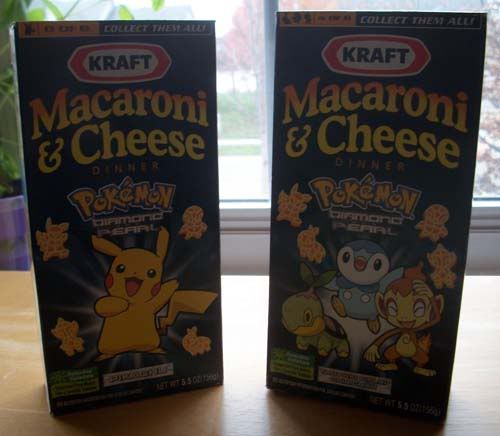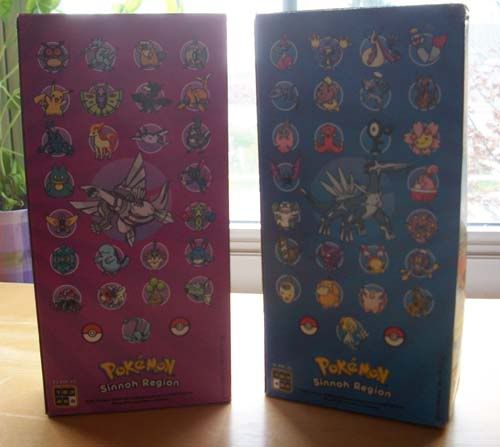 Macaroni and cheese! $5 each OBO
Shipping will be kinda high on these, so be warned
Lots of damage counters, poison markers, etc. $1
Flat Lots
***All flat lots are $1 unless stated otherwise**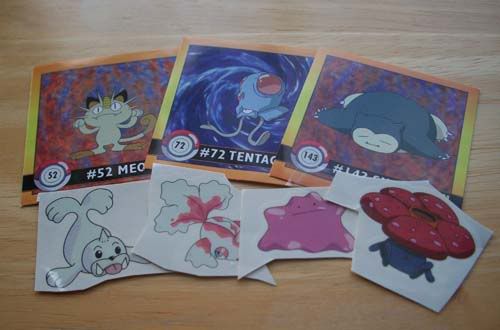 Random sticker/tattoo lot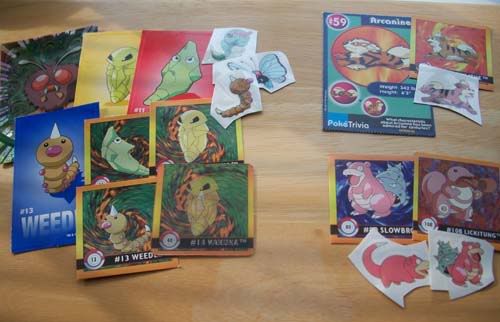 Slowbro lot - .50 cents
Arcanine lot - .50cents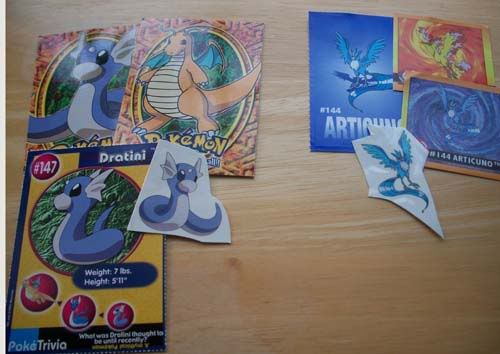 Legendary bird lot - .50 cents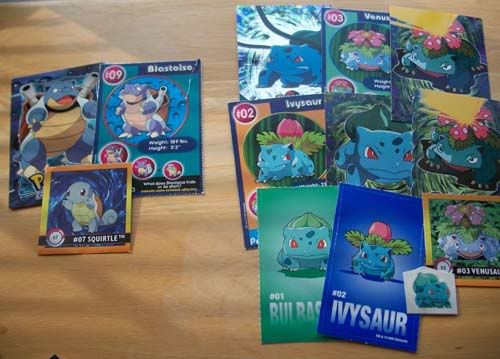 Squirtle lot - .25 cents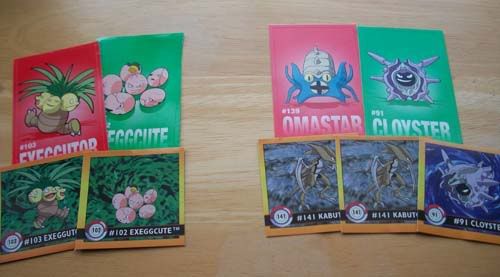 Egg lot - .25 cents
Fossil lot - .25 cents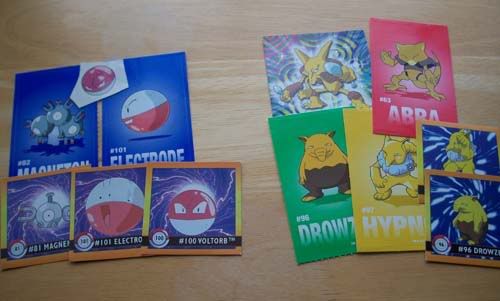 Voltorb/Electrode lot .50 cents
Drowzee/Abra lot .25 cents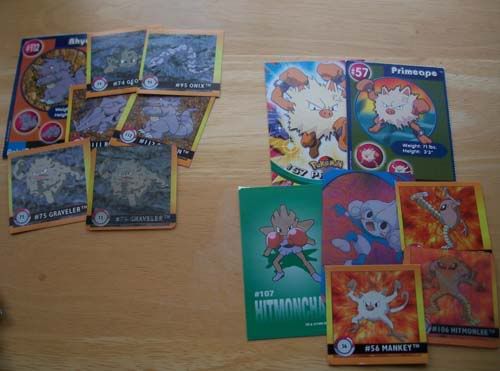 Both .75 cents each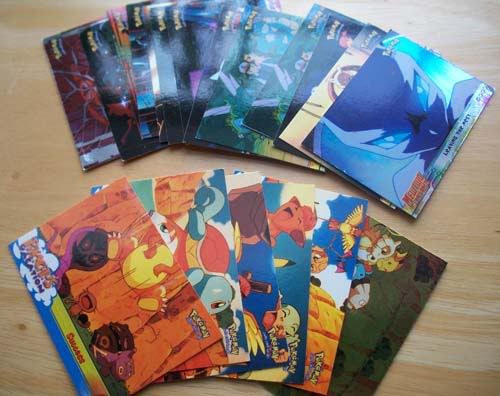 Pokemon the First Movie cards lot (top) - $1
Pikachu's Vacation cards lot - $1
Flats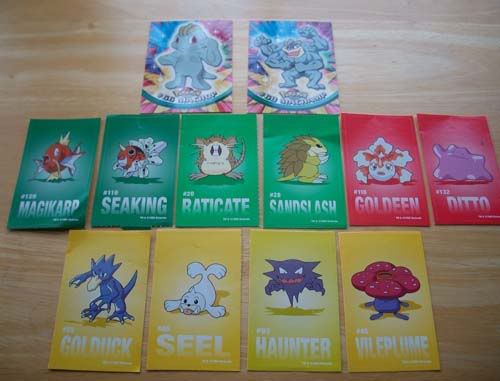 Stickers - .50 cents each
Machop/Machamp Topps cards - .25 cents each
Flippy thingies - .50 cents each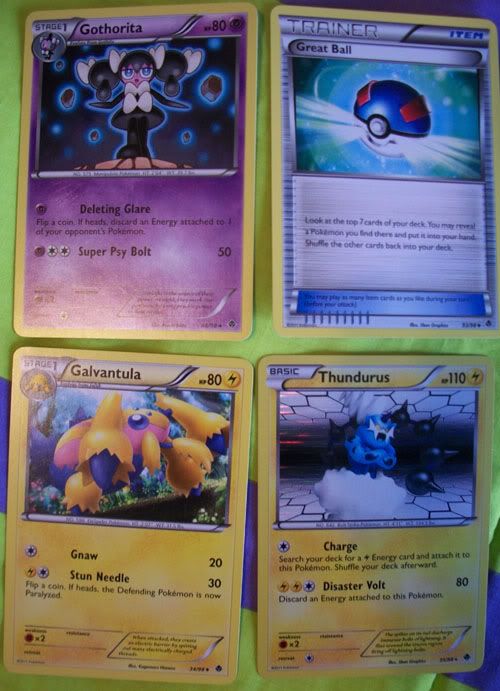 Thundurus $2
Others are .50 cents each
More cards can be found in my cards sales post =]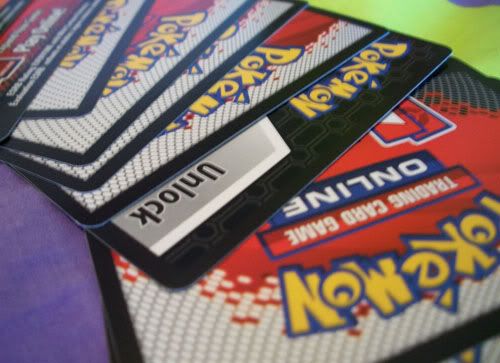 TCG online codes .25 cents each (feel free to haggle or offer on all of them, though)
Freebies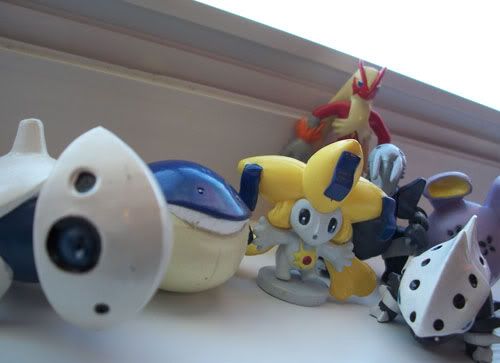 Most of these are bootlegs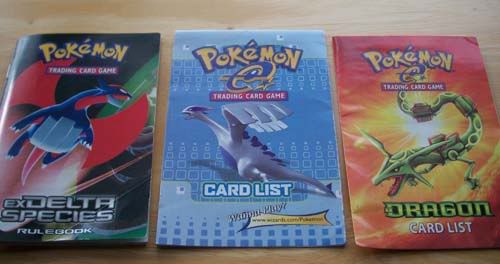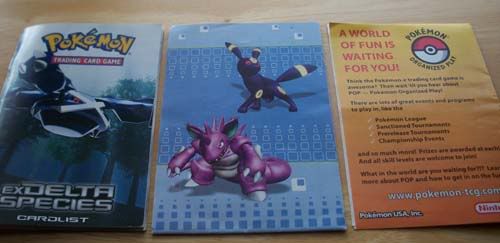 Cardlists/rulebooks (shows front and backs)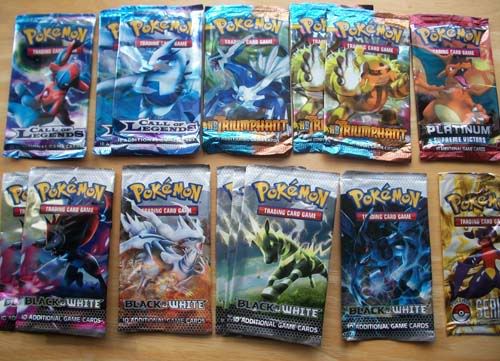 Empty TCG wrappers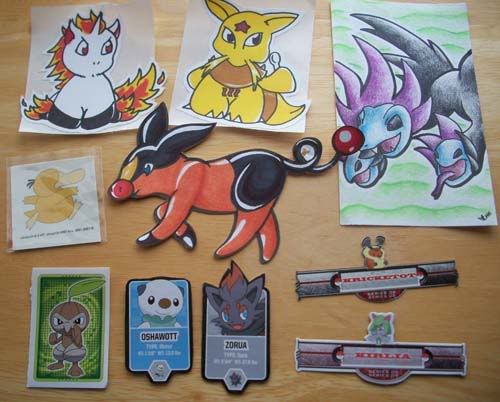 Rapidash & Alakazam are custom stickers by me
Sold: Nuzleaf
Not pictured: Solrock sticker in the style of Nuzleaf sticker

Edit: ALL FREEBIES PENDING
(Fake cut to TCG sales)
Also, a note about shipping:
I DON'T HAVE A CAR RIGHT NOW so please don't expect super fast shipping. Everything WILL be out by the end of next week (including the Topps cards from my last post). Thank you for your patience!