Hello guys!

I bring you all a Magikarp Pokedoll auction! The Magikarp is from this GA






It was claimed by my co-host but the claim had to be dropped. So a mod recommended me to auction it off to the community. So if you want to bid you have to know that there will be 2 payments you will have to do, as this GA hasn't left Noppin's warehouse.

1) The full amount you bid (your bid price + PP fees)
2) Shipping from me to you

The auction will start at $50 (this was the original claim price) and will go on for 2 days.

Countdown here - http://www.timeanddate.com/counters/customcounter.html?msg=Magikarp+Pokedoll+Auction&month=1&day=23&year=2012&hour=23&min=0&sec=0&p0=162


FINISHED
-----------------------------

And a reminder for this GA!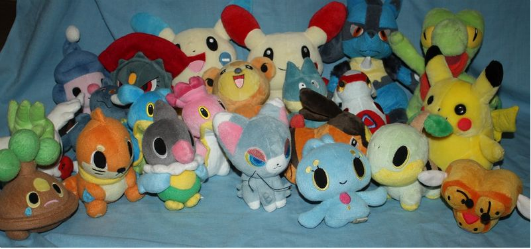 Auction Link ->>> http://pkmncollectors.livejournal.com/11244697.html