sup guys.

So, I've come across a predicament. As some of you may know, I have A LOT of things in my collection. Here's a quick view of what my collection looks like now after selling some things and getting some new things: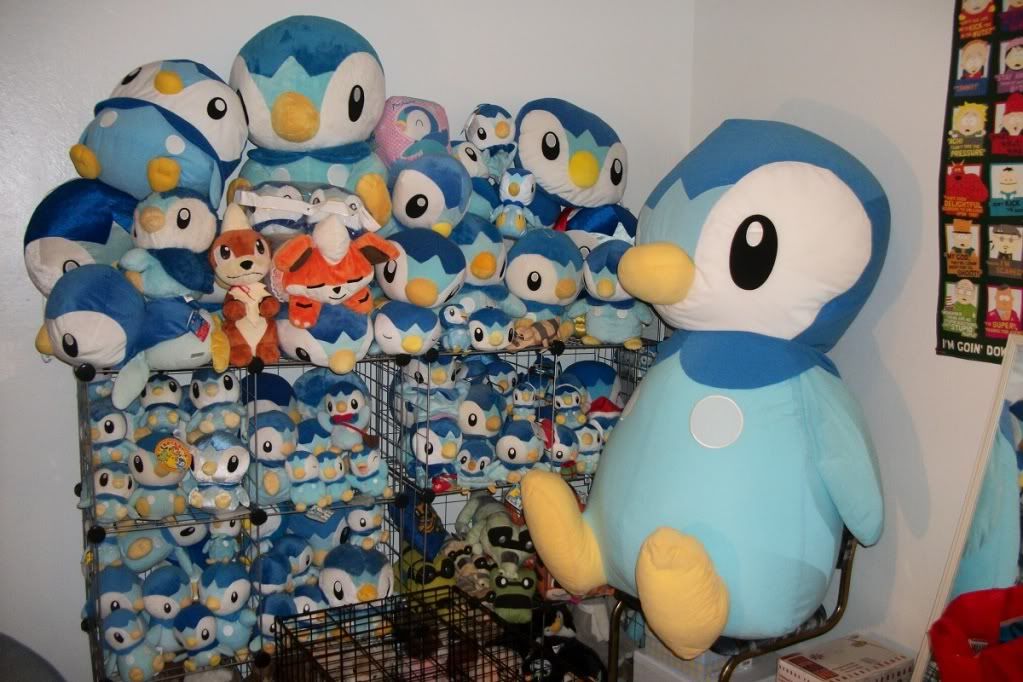 What's not pictured is the shelf of small plushes and Pokemon Tales books and a 2 ft Piplup behind my humungous Piplup.

I am applying for a program that I'm really interested in, but one of the stipulations is that I will probably have to relocate to a different state (I currently live in California). If I don't get into that program, I am definitely moving to Seattle by the end of the summer. Here's where my problem is. I have waaaaaaay too many things in my collection to fit into my tiny, compact car. I thought about shipping my items to Seattle to my boyfriend, but I did a quick estimate, and I believe that shipping every one of my items would end up costing me more than if I rented a U-Haul (which was an option but that's also really, really expensive...).

I've been mulling over this, and I've been thinking of selling my entire collection (minus a few of my favorites that I will never sell) -- Piplups, Growlithes, Shiny Sandiles and Pokemon Tales. ALL of it.

However, I talked to my boyfriend, my brother (
cardwhale) and my cousin (
amoonguss) and they all pretty much scolded me and said that I shouldn't sell my collection away.

I'm kind of at my wit's end on what to do though, since I'm not sure if I would have enough cash (at the moment when I rent the U-Haul) to afford the U-Haul truck.

So, members of Pkmncollectors! Have any of you moved to a different state/country before? And if so, what did you do with your collection? Did you ship your items? Did you just suck it up and rent a U-Haul? Any advice on how to transport my collection (as cheaply as possible <___<)? I'm thinking that renting a U-Haul is probably the most viable option at this point... so I may just suck it up and try to start saving now for the truck.

Also, here's a really small sale, since I won this Piplup plush in a GA but I ended up already having it!


Sales permission granted by linealba.
- You're welcome to haggle.
- Not responsible for lost/damaged packages.
- Ship from USA.
- Feedback here: CLICK ME!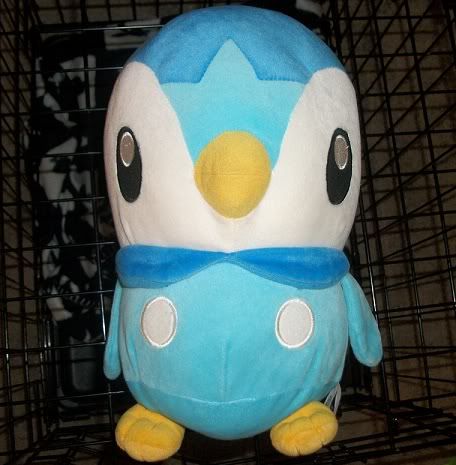 He's $15 shipped anywhere in the USA! I AM SO OPEN TO HAGGLING. If you're international, just let me know your country and I can round up a quote for you.


Thanks in advanced for any advice! DON'T WORRY THOUGH. Even if I do decide to sell my collection, I'll NEVER sell this guy: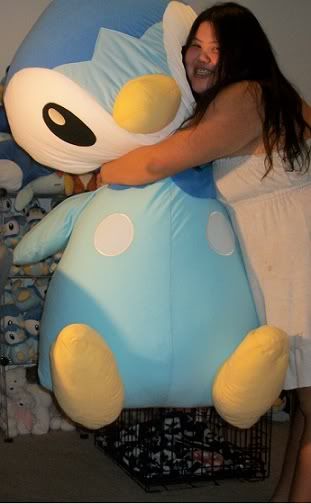 8D