So i've finally got into gear to do a collection update due to the fact one of my Longest wanted grails has arrived! and also i've been on the comm for over a year now!! So i've gone and takes photos of everything i consider part of my collections!

Reintro: My name is Spideyroxas! But people can call me Spidey! I'm a 21 year old (soon to be 22) guy! who works full time in a boring ass job, I love collecting, it's a great hobby! I collect alot more than just Pokemon, Like Resident Evil, Dragonball Z, One Piece, Kingdom Hearts, Final Fantasy & Video games/Video Game Merch. I'm a very easy going guy most of the time so i enjoy talking and chatting to other collectors alot! I live with my partner who couldn't care less about Pokemon or collecting XDD but he doesn't mind me collecting, which is good! I even use the spare room as my collection room =P, but enough about me now onto my collection... WARNING There's alot of images! so it's not for the Faint of heart/People With Heart conditions/Pregnant women/Pansies...

Teaser!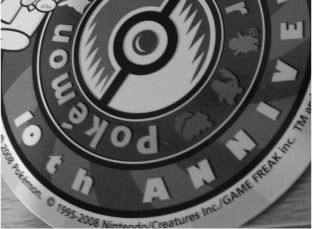 (

Collection! & Grail Under here YO!Collapse

)


So that's my collection! I hope you enjoyed looking through my post! here's to another year on the community! I'm waiting on so much atm so i'll probably do an update in february XD

As always i'm looking for ANY merch i don't have for my main Lines Cyndaquil Line & Hitmonlee/Chan so message me if you've got something (don't feel bad if i reject something, it might be it's something i've already ordered or not interested in at this time!) i'm also open to seeing what you have for my side collections too!

Until Next time guys!
Bon Voyage!