I've developed something of an obsession with Pokemon Center New York items, in particular the limited edition, grand opening merch. This is what I've managed to get so far: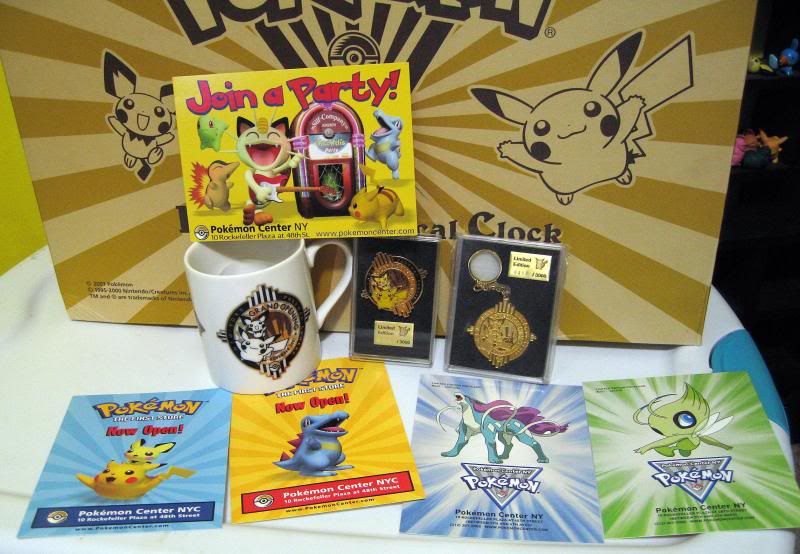 Postcards (not really grand opening, but I'm counting them) mug, limited edition pin and limited edition keychain.

I want anything to do with the grand opening that isn't pictured! Even if you don't have it for sale, please let me know about it (pics are highly appreciated!) so that I know what to look for. The only thing I'm aware of is a sticker, which I really want.


I'm really interested in pretty much anything Pokemon Center New York. I couldn't get everything together for a shot, so let me know if you have anything for sale.

Other pics and wants under the cut!


Here's a close up of the awesome pin and keychain: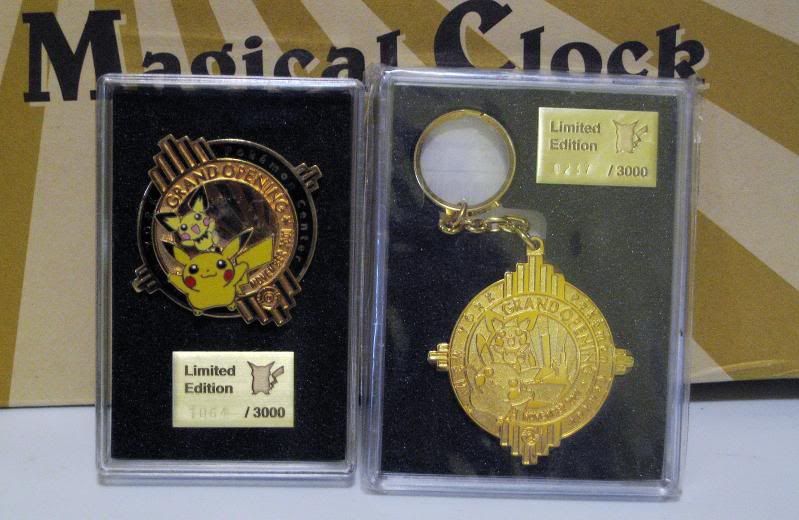 Now on to my second current favorite collection and wants! The 10th Anniversary Pokemon stuff. This is what I have so far:




The 10th Anniversary Pokedex is hiding in the back, it and the Pokefan are both signed by Eric Stuart and Veronica Taylor.

I'm a little pickier about the Anniversary items. I have several of the Hasbro figures, but I didn't bother picturing them because they don't really interest me. I mostly just want anything with Ash or Pikachu. My main wants for this are the limited edition watch and the Pikachu pillow. I've seen the watch go on eBay for around $100 after being listed several times, but I had just spent all my money on a grail, and couldn't get it. I would want it to be mint in the case, not interested in anything used. I also want the Pikachu pillow, which can be in loved condition. Or anything else 10th Anniversary related, excluding the Hasbro figures.

I would also like to ramble on a little and say THANK YOU to everyone for welcoming me so warmly, and for so many positive comments on my collection! I've never been part of a Pokemon community before, so I'm used to hearing "You collect WHAT?". This has been such a breath of fresh air for me. Thank you all!