This. This is it. This is my shining moment.


THE COLLECTION IS COMPLETE! [almost]




The booties (travel budds cause if anything happens...WHO CARES!)




The Minty grails, as they're my favorite eeveelutions <3!!




The original trio, who've been with me many years now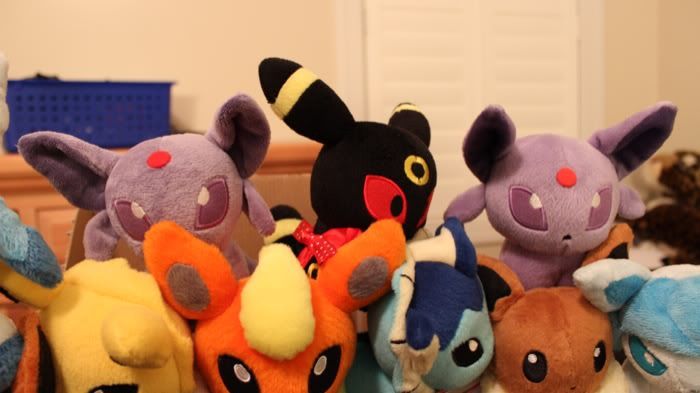 The second generation feature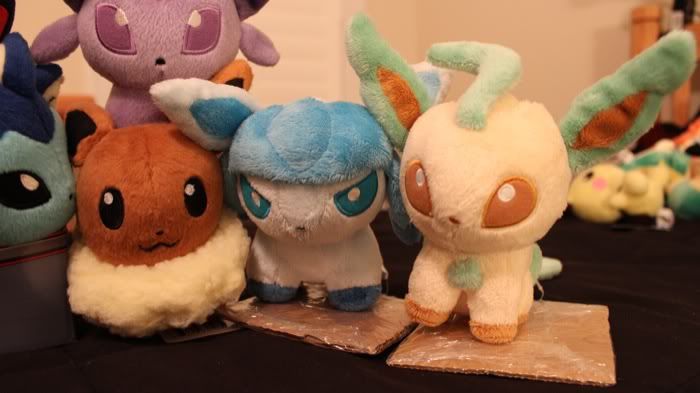 The newest; I picked Glaceon/Leafeon's package out of my mail box and opened them at school in my car. Little bit of screaming when I saw...




NNOOOOOO!!!!! And so the collection is incomplete, even if she does have her tag ;( I'll sew it back on, but I MUST HAVE NEW LEAFEON!

still some tears...




The alternate extended-family photo <3 Didn't realize I had so many until I lined them up! So proud :*)


--Other updates--




Behold! My unintentional family of Snivy's!! I'm not sure how it happened, but I've got a Momma Snivy, Baby Snivy (travel buddy!!), and Poppa Snivy!




Other updates! A second Victini pokedoll to be my at-home buddy, a ginzamimi (sp?) Pichu pokedoll, Pikachu pokedoll (fianlly!), and Victini Pokemon center plush (the last two being christmas presents from my dad <3)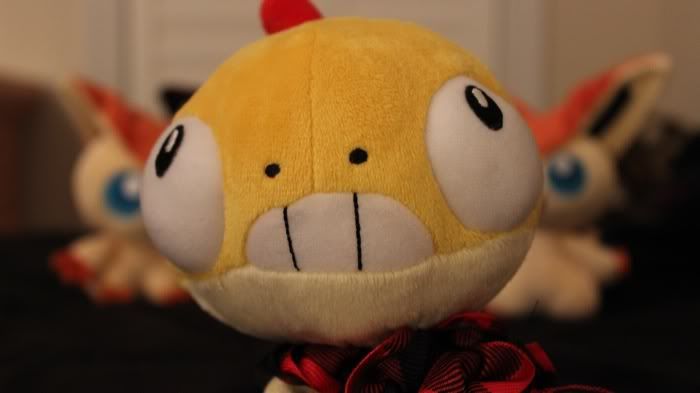 AND SCRAGGY!!!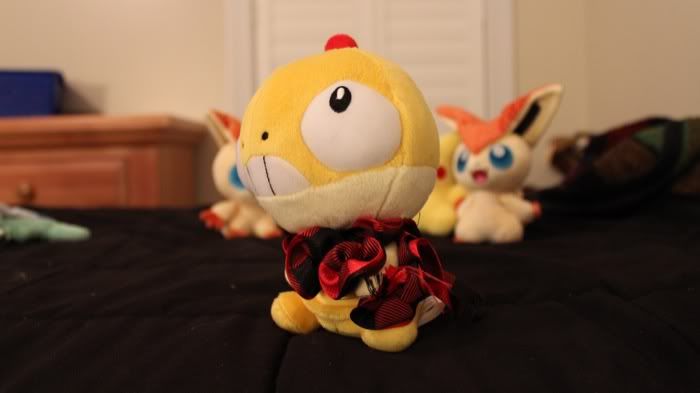 Yeah, he's another bootie, my dad got him for me without realizing. I wouldn't have included him, but my dad's having some major surgery today so I had him with me, and he invaded the photoshoot!


Thanks for reading! Really really :)


IMAGE HEAVY AS CRUD!!!