It's already been nearly a month since I joined the community, and although it isn't much of a Staraptor update, I thought it would be fun to show what I've collected since joining ♥



What I started off with at the beginning of January...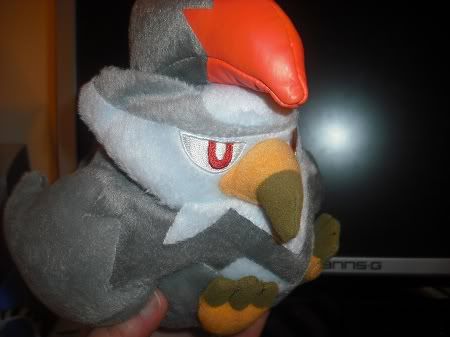 I refer to him very affectionately as Grumpy Dumpy/Dumpyraptor! Until I can get a proper collection shelf set up, he's going to sit on my bedside table and grumpy up the room :D An idle observation I've found out is that all of the Staraptor merch seems to be male - I'm really tempted to commission someone to make a female sometime, even if the only difference is the size of the forehead spot!

Even though I have some more Staraptors in the mail (and Dumpy's big brother waiting to be shipped at the Noppin warehouse! Eeeeeee) here are my boys~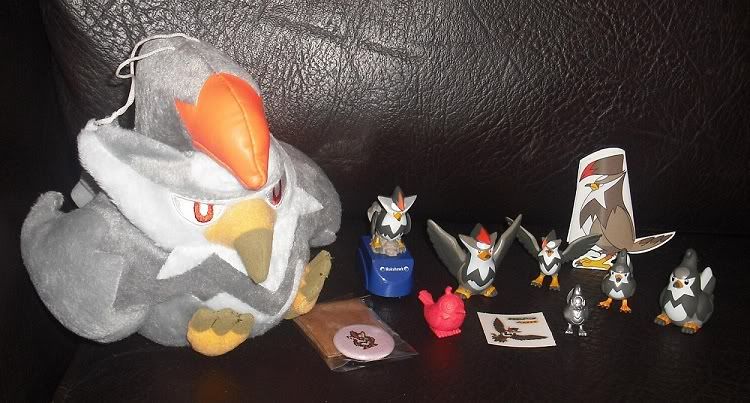 The sticker and Starly eraser arrived yesterday <3 Although I'm mainly focusing on Staraptor now (everyone here knows what it's like to ration collecting funds!) I'm hoping to add as much Starbird stuff to my shelves as possible!



Aaand the magnets that live on my fridge. I love these boys, hopefully I can get the Starly and Staravia to match the bigger one sometime soon!

I know it's hardly a collection, but every new piece now has a very happy home and it's all thanks to the community <3 Thanks for looking!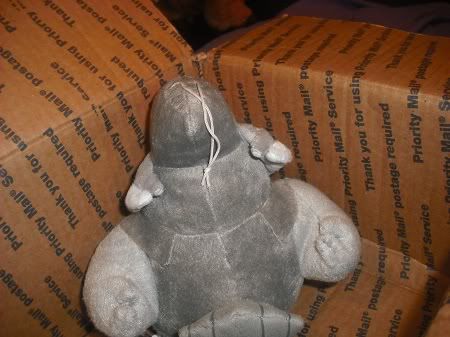 And to top it off, Grumpy Dumpy sulking in a box. I guess it's his special way of saying thanks~