This is something I want more than anything else right now: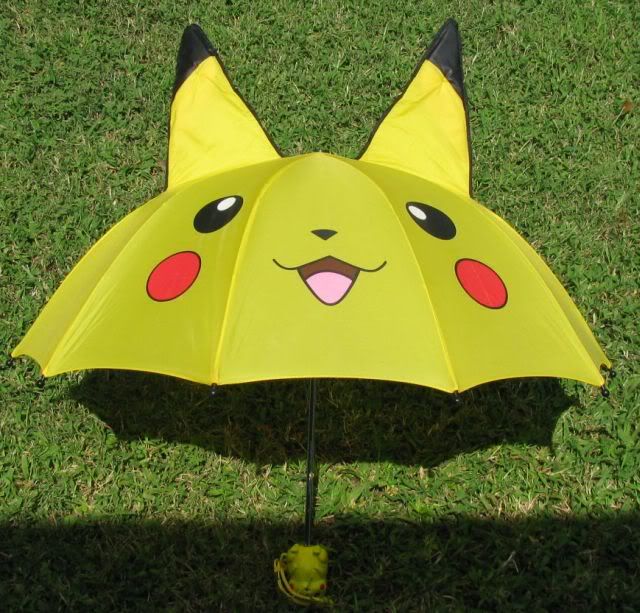 (image from Google, let me know if it's yours and you want it taken down/credit)

REALLY want this! The Pikachu umbrella from KB toys is #1 on my wants list right now, and has been for a very long time. If you have one that you'd be willing to let go, please let me know and we can talk about a price. I'm fine with loved condition, so long as it still opens and looks decent. Willing to pay top dollar!

I also have a question. How do you count your collection? I plan on doing a full count of all my Poke merch very soon, but I'm not certain how to count certain things. Example A: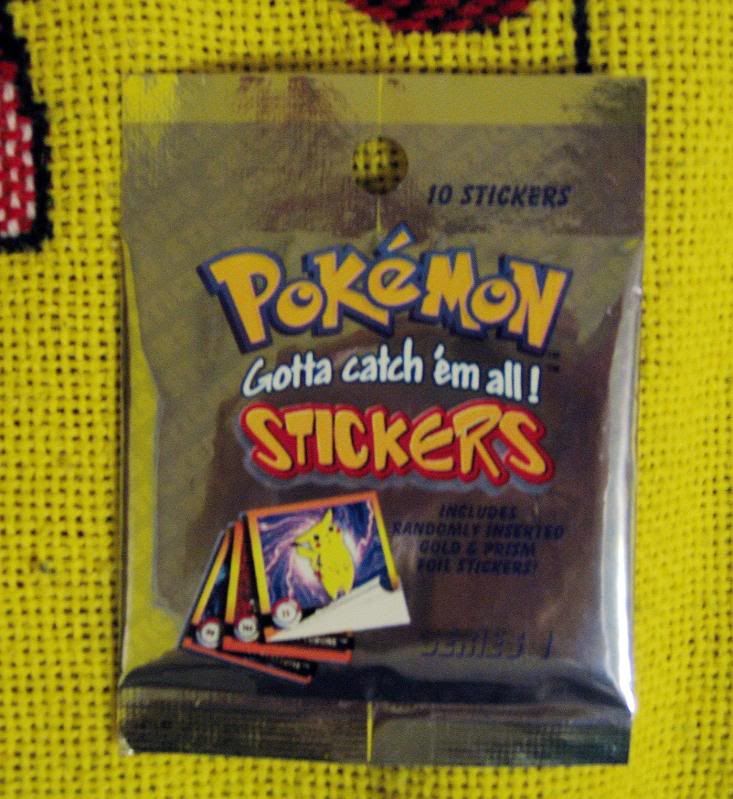 There's 10 stickeres in the pack, and I have about 10 packs, so 100 stickers. I was counting it as 10 items since they're sealed, but husband says I should count it as 100 flats. What would you do? Do you include stickers and cards when you count your collection? I was also counting Zukan sets as one item (so a set with three evolutions I was counting as one figure) but husband says that should also be counted as three individuals. He wants me to be the best like no one ever was.

I thought I'd ask this while I'm at it, since I mentioned the big umbrella above. This guy! Does anyone know anything about him?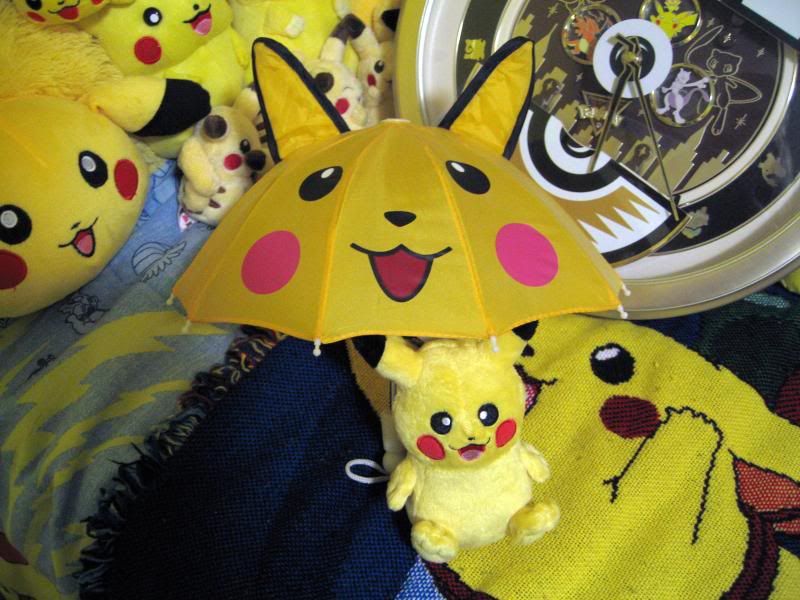 Jakks plush for size reference.

It's about 8 inches from to to bottom, not including the ears. Considering the ears, pink cheeks, and the "Made in China" label on the inside (that's the only label, no brand or anything), I'm guessing bootleg. I got it on eBay and they didn't know where it came from. Ever seen it before? Where?