I absolutely love the cheesy goodness that is Pokemon LIVE! It's just so tacky and cheesy and.. well, I just love it. Were any of you able to see it live? And more importantly.. was there merch?!?!? This is what I have so far: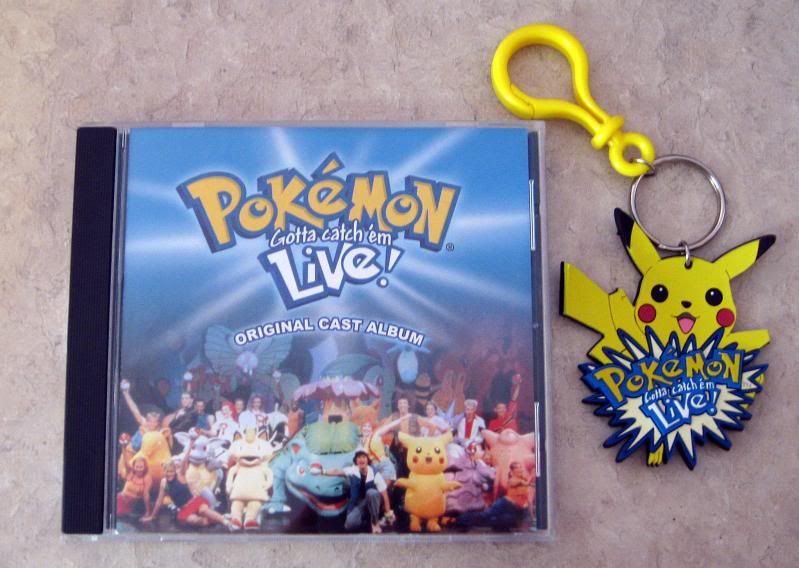 The uber rare cd (anyone know how made were made?) cost me.. a lot. I don't want to say, because people already think I'm crazy. It was one of those eBay finds that you don't sleep for the week before. Keychain was also a eBay find, so I'm not even 100% sure that it's legit. So if there was merch, and more importantly, if you are willing to sell it to me, please let me know! I figure there had to of been a t shirt or something that they sold, right? I didn't actually get to see it, so I need more merch to fill that void in my life.

And just incase I'm not the only one who loves the cheesy goodness, some kind hearted soul posted the ENTIRE LIVE SHOW on youtube. HERE is part one of seven. There's also a making of video HERE that I am currently watching, and is what inspired me to make this post.