Which one of you has this? I know someone does.
D:<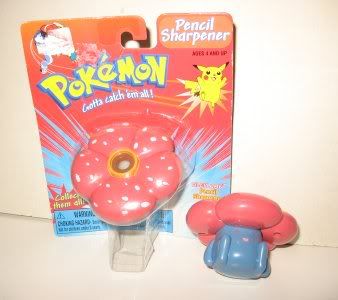 This is a darling Vileplume pencil sharpener.
I used to have one as a child, and for a while, Vileplume became my favourite Pokemon.
I do not have any moneyz (sniff), but I still would like to at least know if someone here has one that they can part with SOMETIME.