So it's been a while, but BOY do I have something for you guys 8l
GRAIL STATUS GO.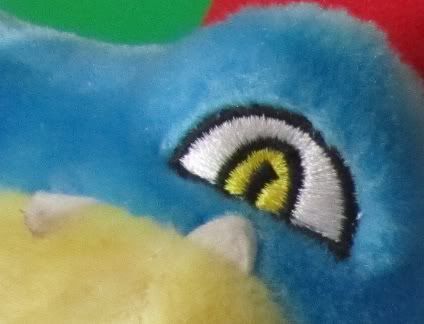 (among other amazing things in here)

AAAAAHHHHHHH!!!!! -huff-huff-
AAAAAAAAAAAHHHHHHHHHHHHHHHHHHH!!!!
LOOK AT THEM ;A; ARE THEY NOT BEAUTIFUL!? sfuigs9oghshsgoisgosngown I CAN'T. I DON'T EVEN. JUST HAVE SOME MORE PICTURES OK.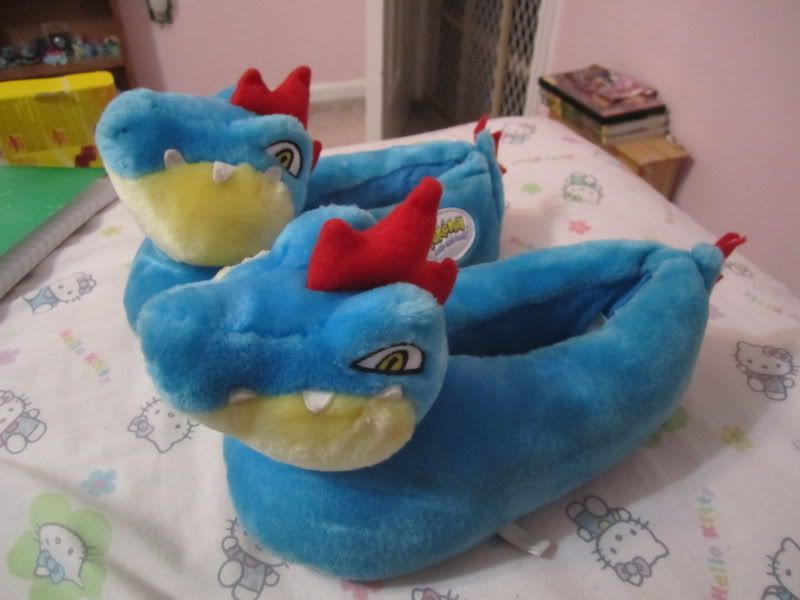 HHNNGGHHH

LOOK. AT THE LITTLE TAIL. LOOK AT IT AND CRY.
Guys this isn't even all. Guess. what else.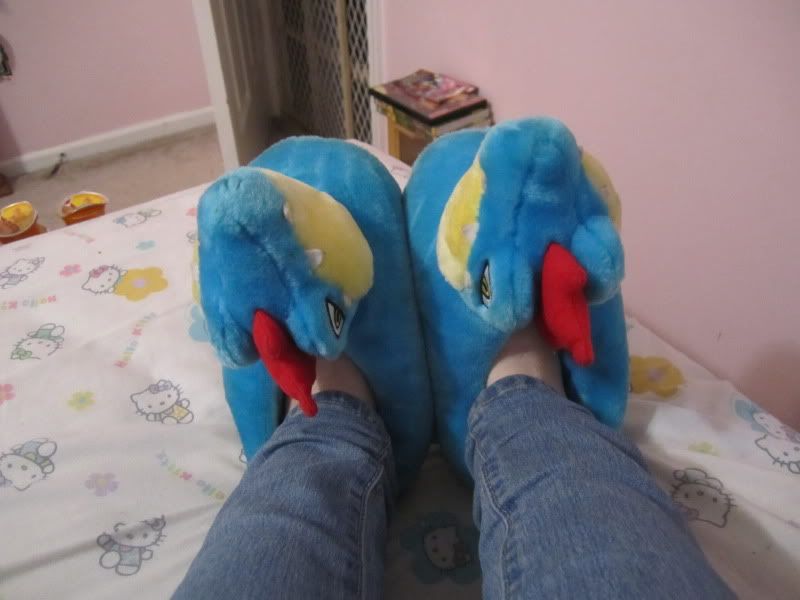 THEY FIT. I CAN WEAR THEM. ON MY FEET. BUT I WON'T BECAUSE THEY'RE SO RARE. ;A; but I will for pictures and.. wh..what do I even.

Ok so story time:
I was just making my normal rounds on Ebay.. and occasionally I just search "Pokemon Slippers" in hopes of finding these:
http://www.flickr.com/photos/pokeplushproject/3932610884/in/set-72157622406104060
Well then I saw the ones I'm posting about now, thinking they were those, initially.. but they're not!! They're different! Which is even more amazing! The tags inside say: Nintendo 2000 and GAME FREAK. (copyright 1995, 1996, 1998 and 2000)
So they are legit, and as far as the tag indicates, they are not Play By Play like the other slippers :l what's more is that they're big enough to fit my feet, and I wear a 6-7 in womens! I am assuming that the other pair are significantly smaller, the kind for little children.
NEW MERCH FINDINGS ALL AROUND AAAAHHH. I've had rare things before that (to my knowledge) no other gatr collector here has, but this just takes the cake for me. I can't even explain how I'm feeling right now ;A; The discovery of an unknown, decently sized plush Feraligatr! :D
TL;DR- DIDN'T KNOW THESE EXISTED SO THEY'RE DOUBLE GRAIL.
Anyway.. uh. Yeah so. How do you follow that up? I do have a couple more things lol-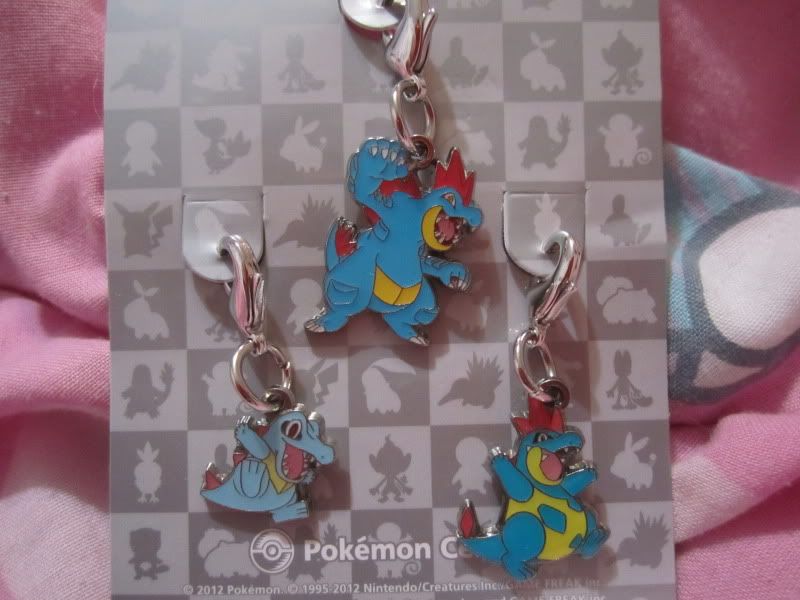 Obligatory charms pic lolol (yaaayy <3)



GAME BOY PIECE WOOO. Thank you so much
chibi_flare :'D I have been after this for a hot minute. Believe me Bl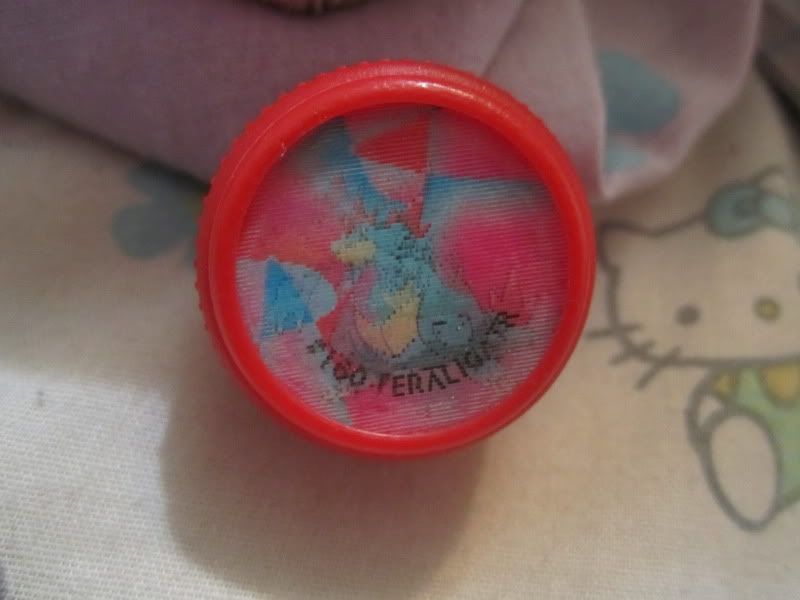 Hard to get a good picture of this because it moves :l but it's a feraligatr bottle cap, like off of a soda bottle! The super sweet, kind-hearted
sir_develon gave it to me from his own personal collection ;A; BECAUSE HE IS THE BEST. <3 (He is also the reason I was able to get those slippers. THANK YOU SO MUCH
sir_develon <33)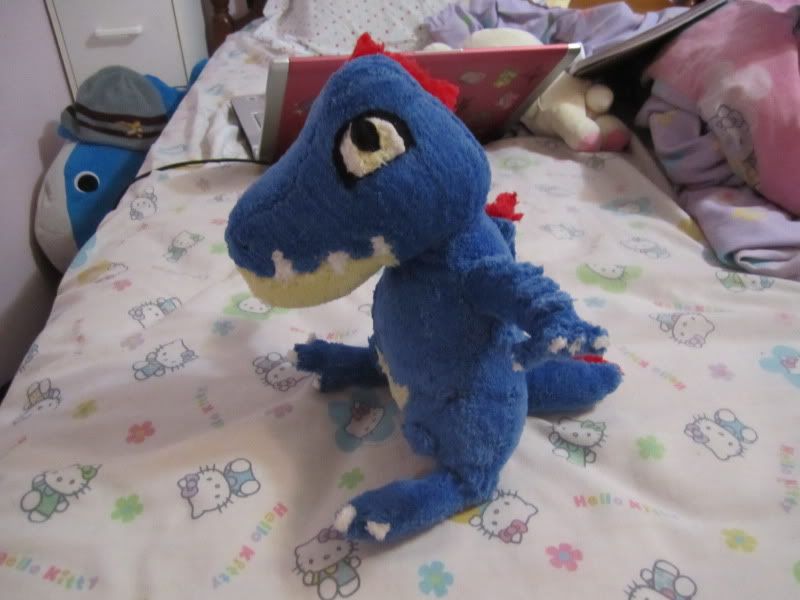 Super cute custom plush by
raikourai who was super patient with me and all of my modifications XD I love him! Look at his little feets!! <33
one more: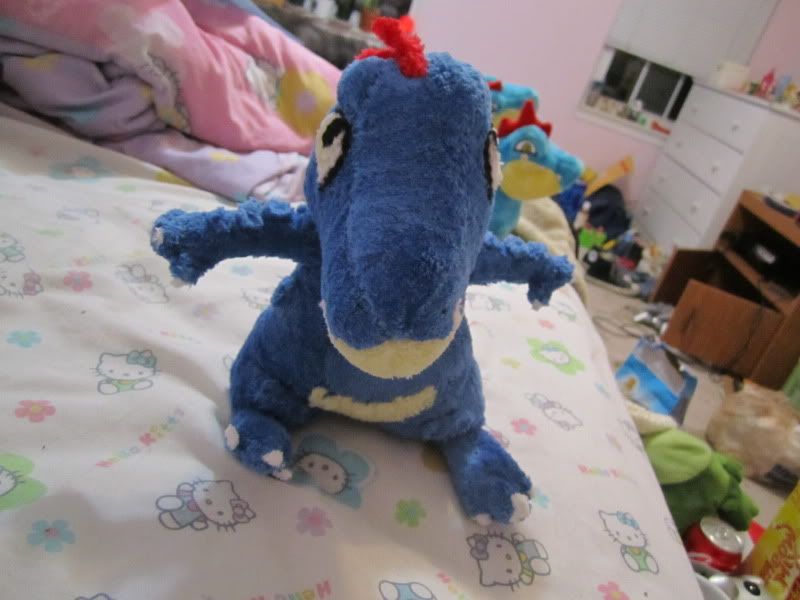 (he's not pictured below with the other gatrs cause I keep him on my plush shelf <3)
Well, I think that just about covers it for now, so have a full pic: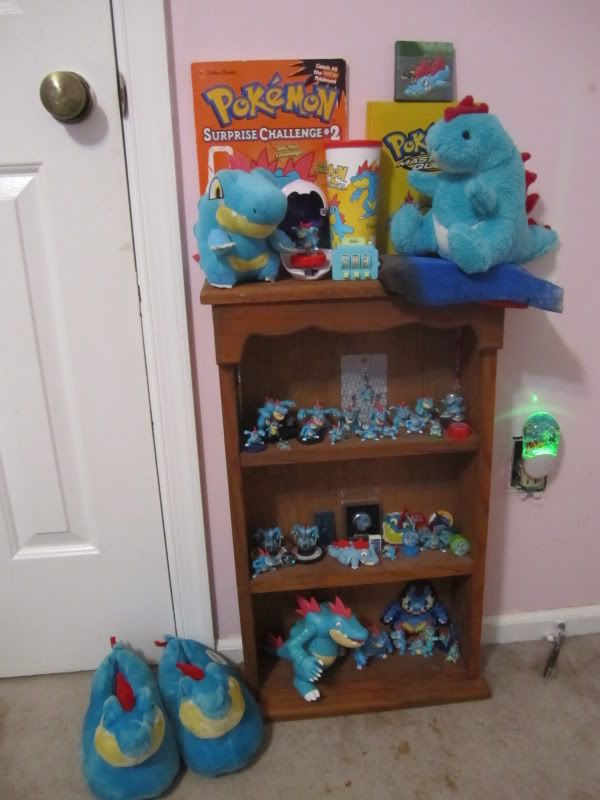 (Yeah not sure what exactly to do with those slippers... lolol)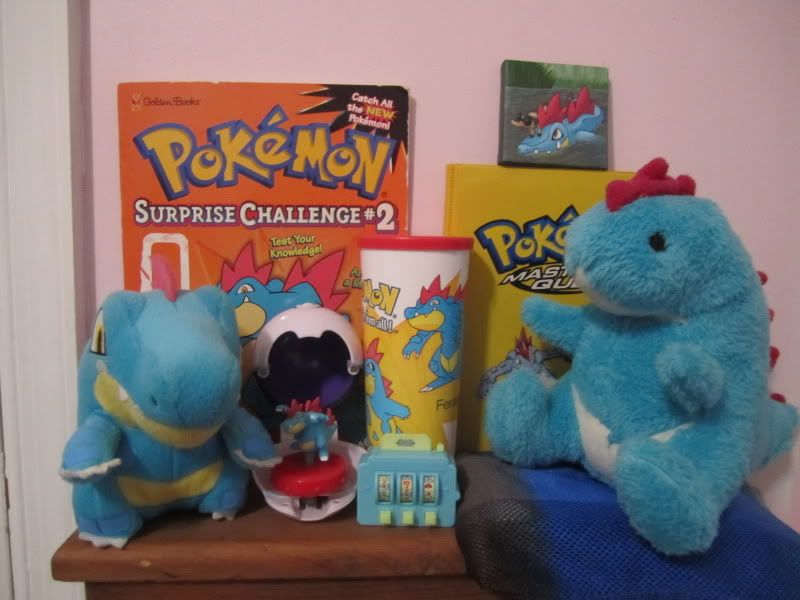 Top shelf :3 (that's a jersey with a gatr on it folded up under that custom plush by
cwinget)


(dome gatr is like: "hey guuuyyss.."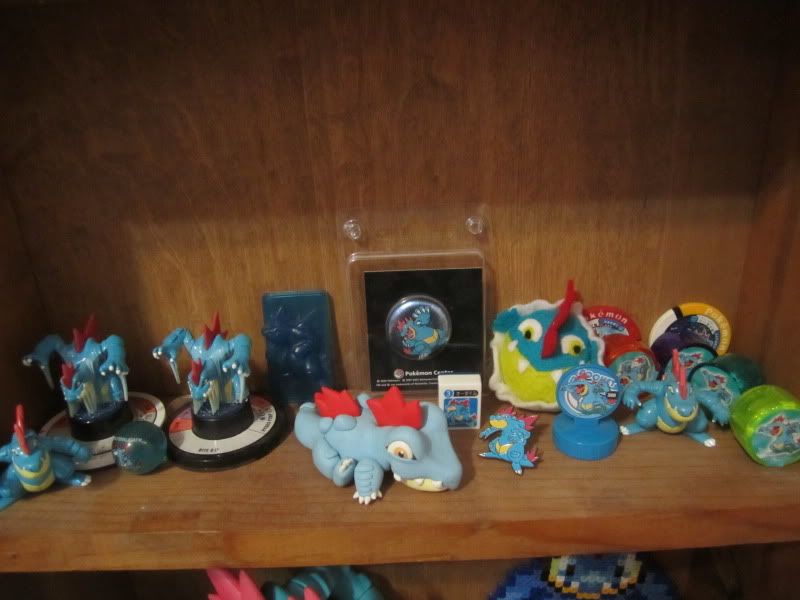 WHOOPS FORGOT ONE LOL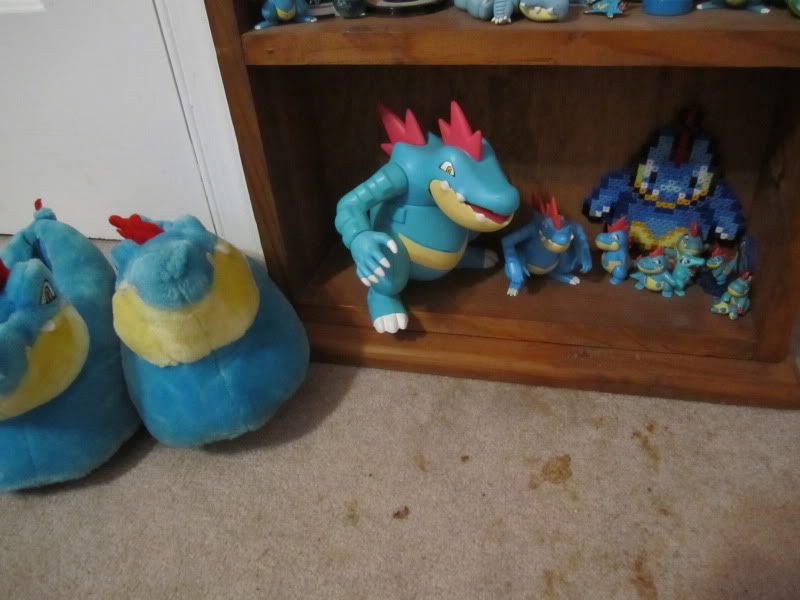 AND THAT JUST ABOUT WRAPS IT UP I GUESS.
THANKS FOR LOOKING AND REJOICING WITH ME. <3
PS: All packages have been shipped out with the exception of the Japanese coloring book and one other thing, which will go out Monday :>