Hey guys! I got home from work to see my secret Valentines package had arrived! It was the awesome
cluw that sent me mine!
Thank you so much <3 i love it!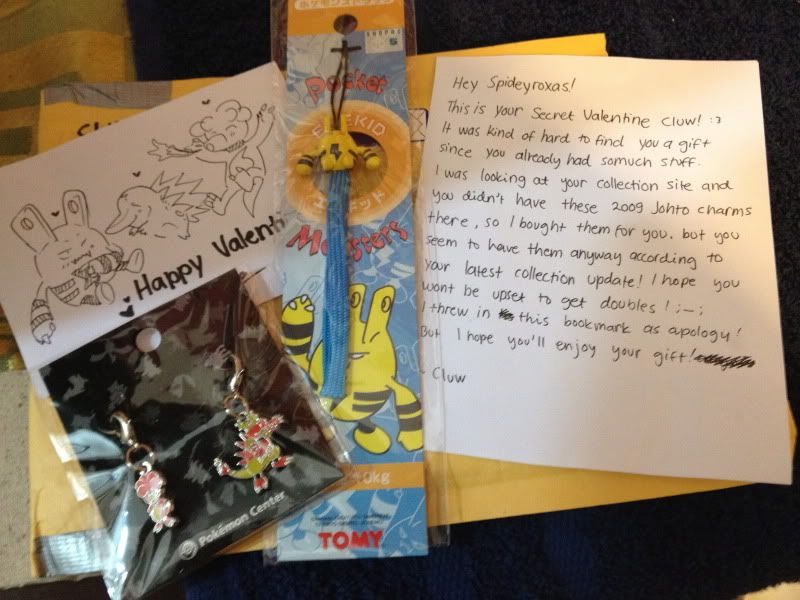 How can you think i'd be unhappy with the charms just because they're doubles?! I LOVE CHARMS! So having these doubles means i can use them! (Since i'm really anal and love to keep dex charms for my main/side collections in their packages unless i have doubles) So now these two will probably don themselves on my 3DS or some shit! I adore the Elekid Strap! It's so cool! It's going straight in my Elekid stuff =B & the drawing & letter are really sweet <3 thank you!

I also got another package today which was a lot of figures off ebay! I wanted the Shiny Tyrouge Hasbro, so i'll be getting rid of the others! (I have Latios, Latias, Lucario, Mudkip & Squirtle Jakks & A Giratina Preorder Figure up for grabs) But i got a spare Mudkip Jakks.. So i decided i'd give him to my Parrot to play with...

A WILD POKEMON APPEARED?!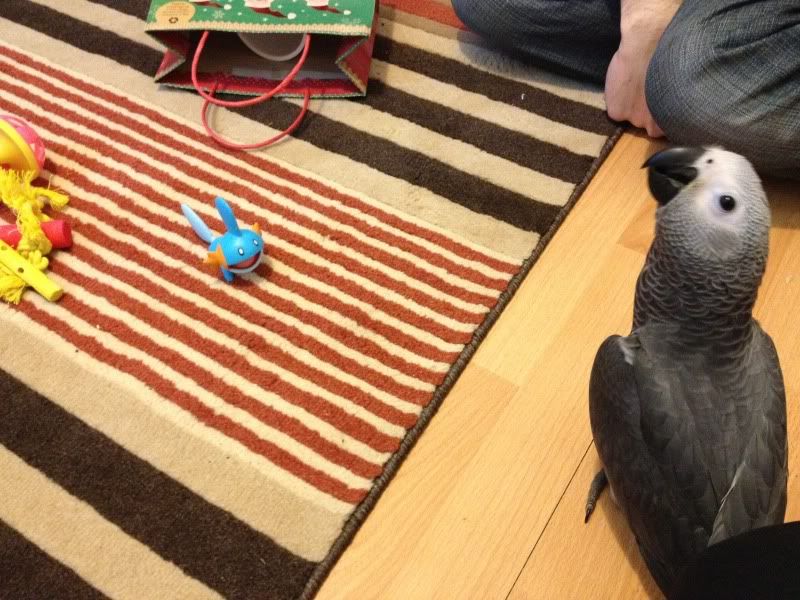 (

GO! CASPER!Collapse

)


I'll have a collection update soon! with alot of new stuff coming in! (And my Fighting Type Dex Charm chain so far!)

Bon Voyage!