We won the following lots from the seller! I am working on the spreadsheet now, I will add it to this post and PM as many participants as LJ allows today. I have already paid the seller because it ended yesterday, I just couldn't post an update.

EDIT: Spreadsheet is here! https://docs.google.com/spreadsheet/ccc?key=0AmQzbkNe3DsrdEFsQ2RLOHV4WVNPSjNWekhWbHF6SVE#gid=0

TOYS (includes the 2nd photo)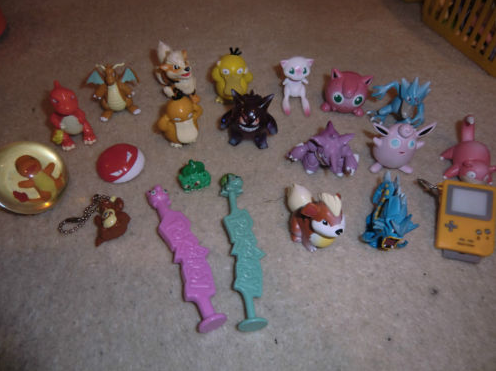 BK things!