I just checked to see when I last posted, and it was a month ago!!! I have been lurking around, but not as active because I was back to working. Then I quit that job and got a new job, and wedding planning... but there is still time for Pokemon!!! and I FINALLY have a decent collection update! I recently moved the majority of my collection from my sons room to my room and it's taken me a while to set up the shelf again. It's still not 100 per cent complete, but it's at least presentable!

and I apologize ahead of time for pretty bad photos. If my fiance was home I would've made him take the pictures, but oh well...! picture heavy!!!!



so first off, here is my shelf!!! It's mostly in order.
Since marills are the best, we will start with marill!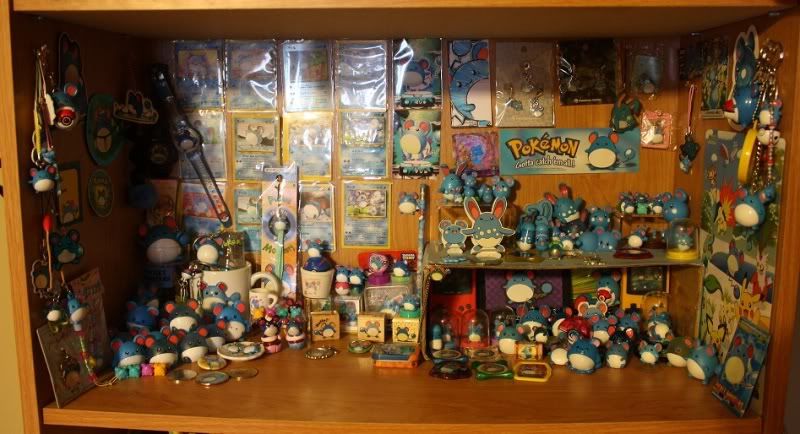 This is my main Marill shelf. it took me a while to try and fit all the items on there!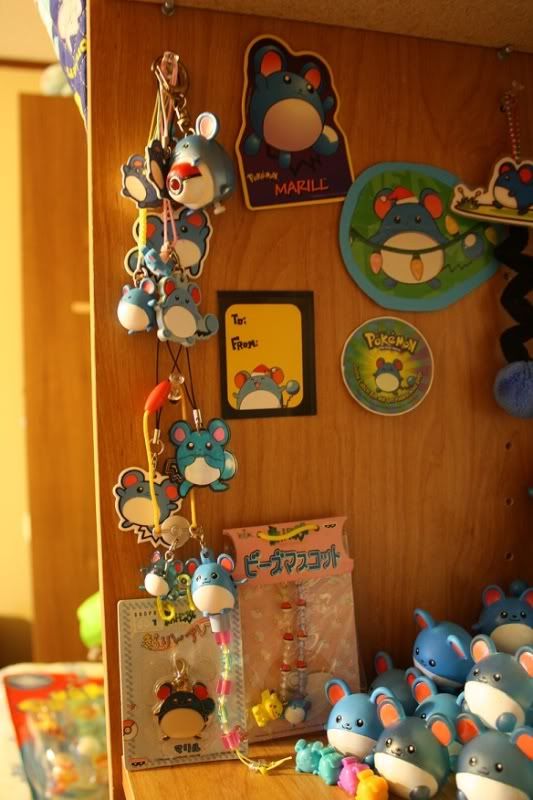 Lots of keychains! Some random stickers and such on the side!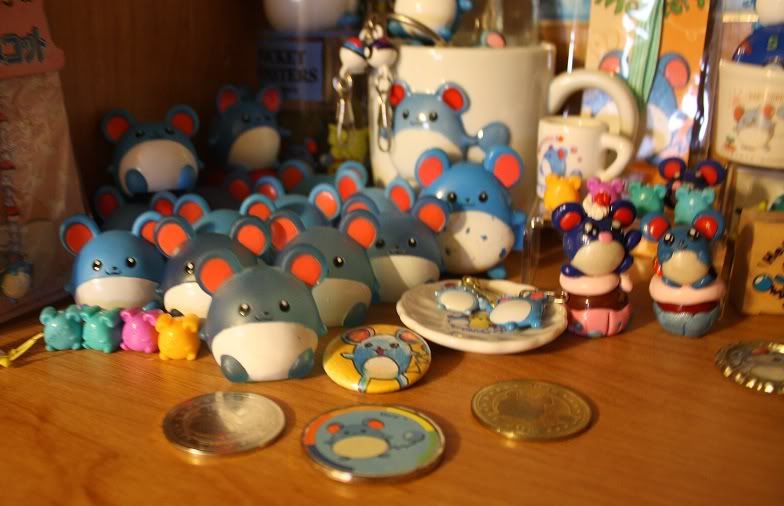 ARMY OF KIDS!!! seriously! I didn't realize how many I had! Also some adorable colored dice, some coins in the front, and tons of other goodies lurking in the picture!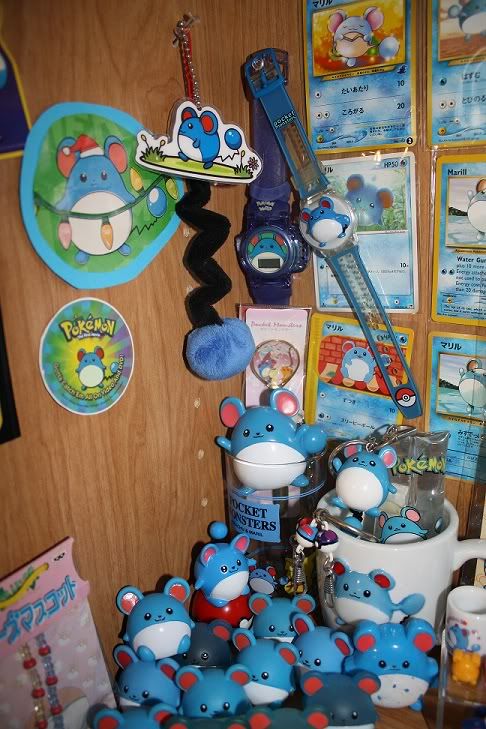 had to use flash for this! Showing some marill cups, a couple watches, some adorable customs hanging together, and you may see the cute spoon that has Marill on it too!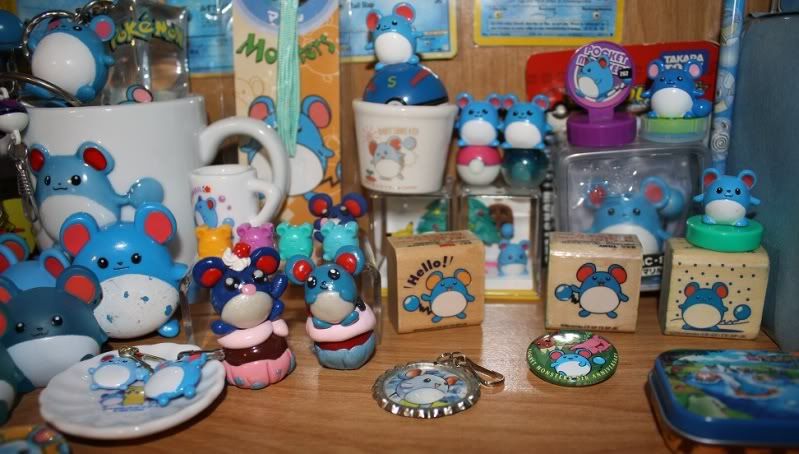 SO MANY STAMPS! I have lots of marill stamps! also more marill dice, and a cute little flower pot with marill, some pins and stuff, and some cupcake marill customs!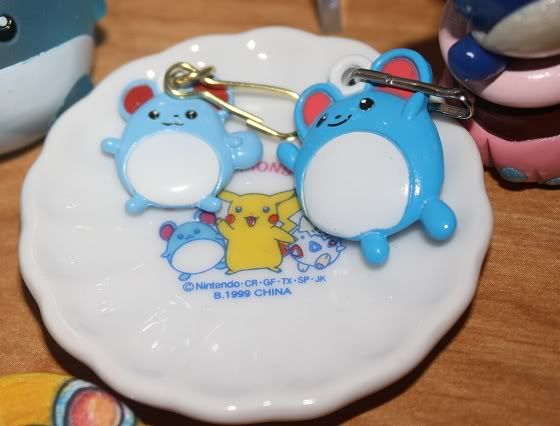 a little dish with marill on it holding a few loose marill charms!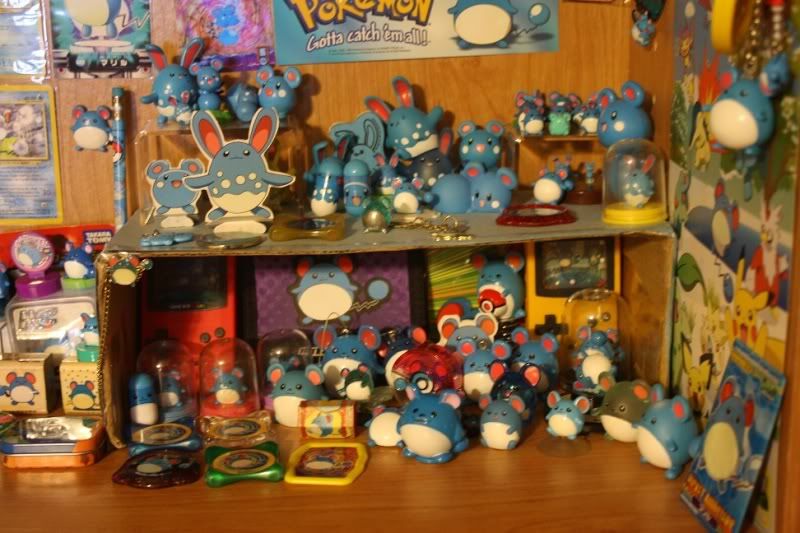 other side of the main shelf!!!! so many goodies!!!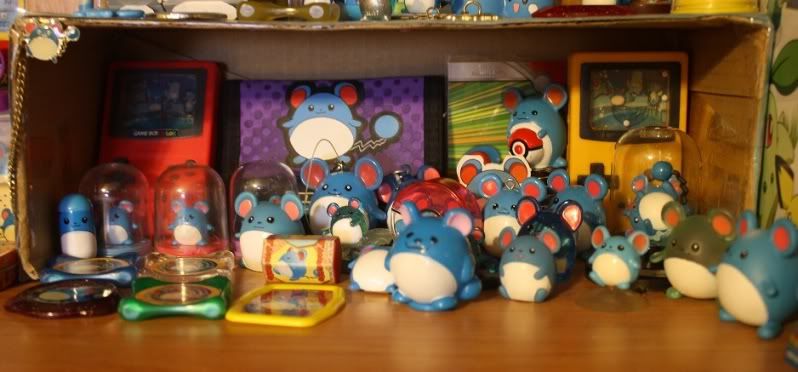 not the best picture, but sooo many adorable figures hanging out here under the ghetto shelf! in the back is a wallet, and some BK water games I recently got that feature marill on 'em. lots of marill in case figures, a dittomarill, keychains and pins, suction cup marill, clear and regular tomys... so many!!!!!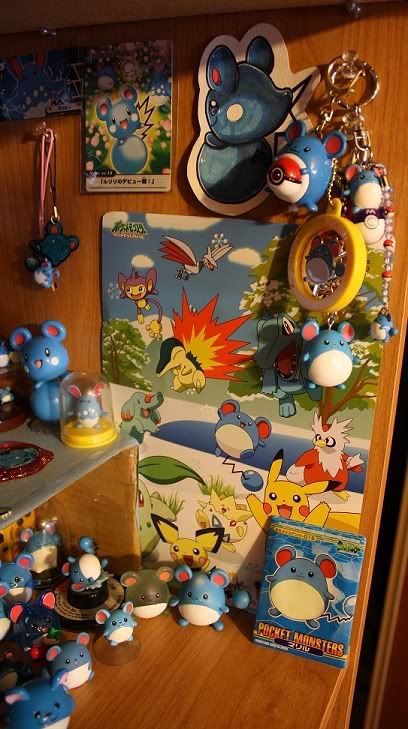 some more danglys! and some flats!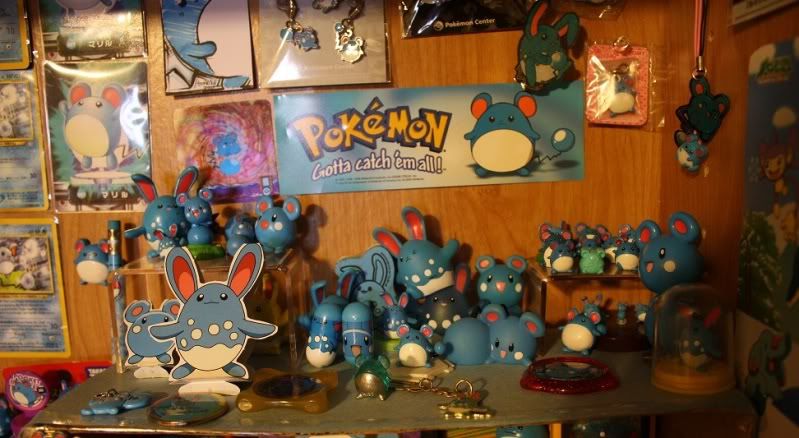 not the best photo, but this shelf is primarily for azumarill/azurill but of course with marill still hanging around!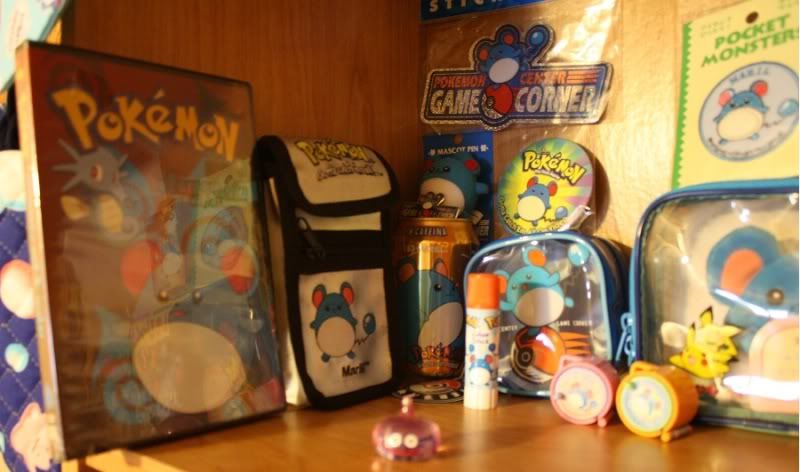 Okay, so I couldn't get any good shots of the very top shelf because I AM SO SHORT. But I tried my best! Here's the first picture from the top shelf. There's a DVD feat. marill on the front, gameboy case, marill pepsi can in the corner, a movie pin, game corner sticker... lots of good things!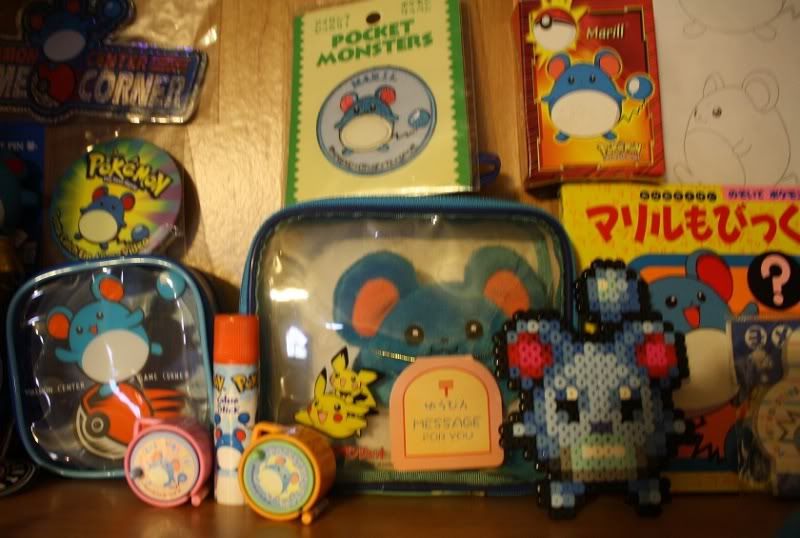 so now a game corner case, a patch, couple sticker wheel things, another plastic case featuring some marills on it but now with a plush marill memo thing trapped inside!, deck of marill cards, sprite marill... so much!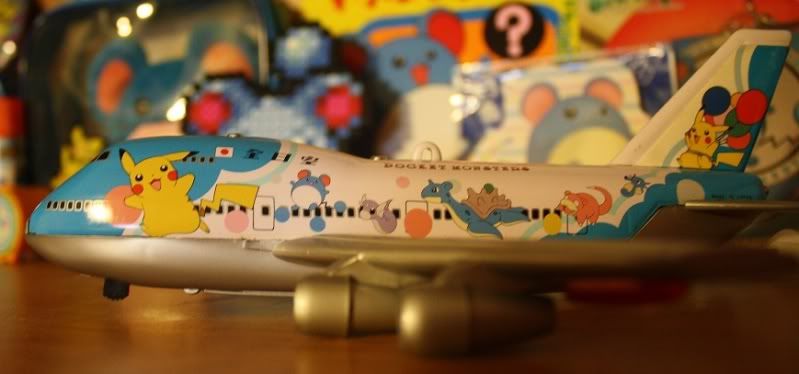 AMAZING PLANE. can you see why I love it!?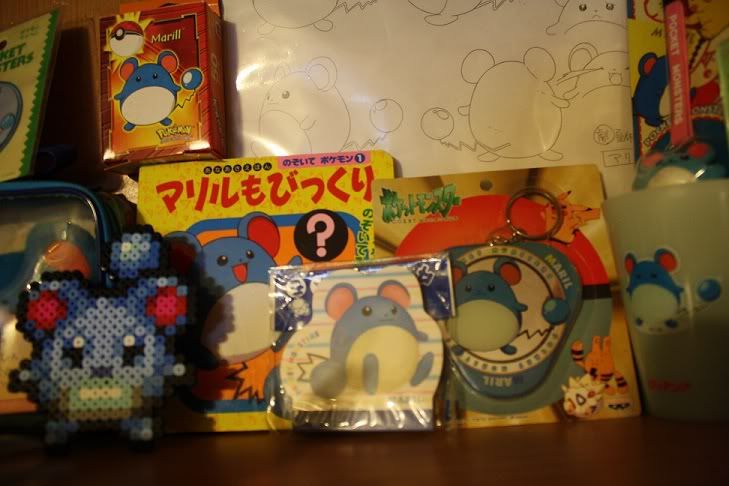 a japanese book with marill on it, marill notepad I don't have the heart to use, giant marill keychain... it goes on!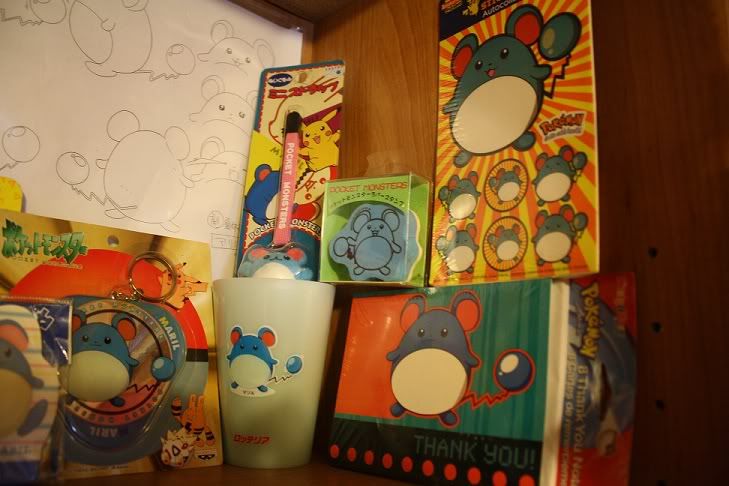 Plastic marill cup, a plush marill keychain hanging out inside the cup, marill foam stamp, marill invitations, and marill stickers!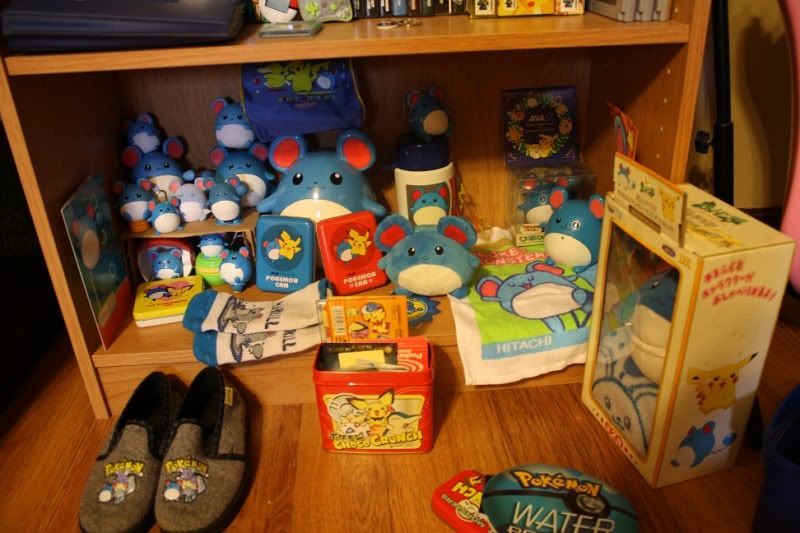 hectic bottom shelf! still working on it!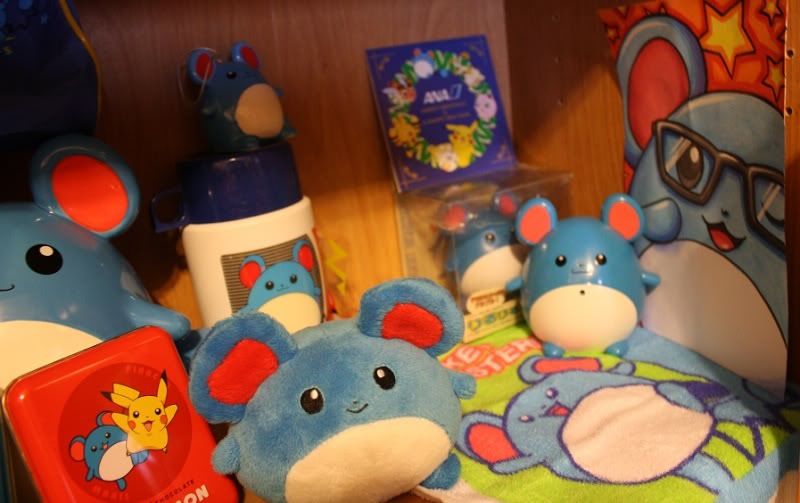 random shot of marill goodies! marill facecloth underneath everything, marill thermos with a windchime marill sitting on top, talking marill in package with a christmas ANA card feat. marill, another talking marill and a cute marill w/ glasses drawing!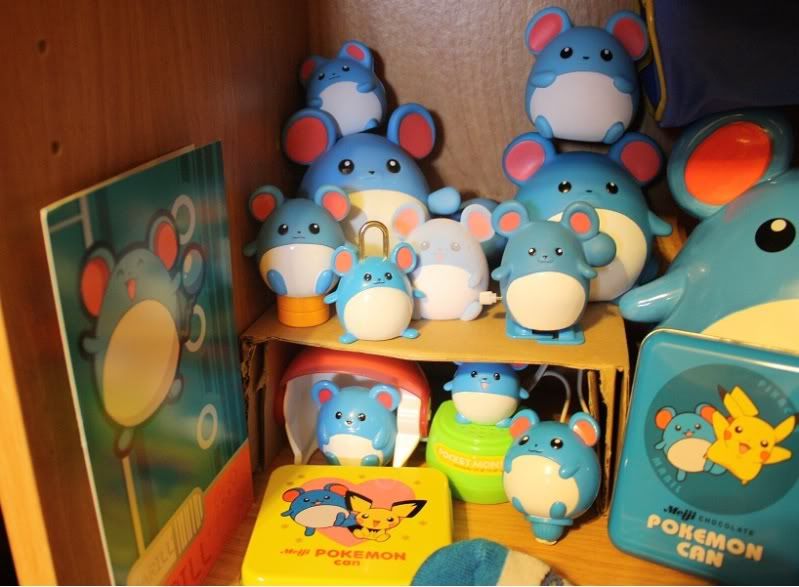 a marill card, and lots of marill goodies on the shelf! some squishy marills, a large figure, a fuzzy one, a "finger puppet" one that talks, a walking one, a lock one, a piggy bank one, and underneath is a mcdonalds one, telephone kind of thing with marill, and a marill top! plus a tin with marill and pichu!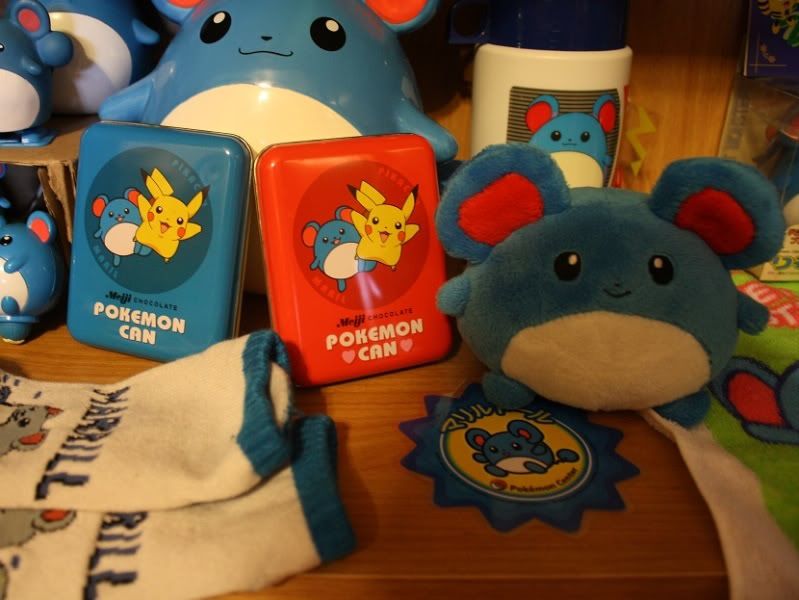 bad picture! but it shows my giant marill piggy bank, two tins with marill and pikachu, and a tagless Pokedoll hanging out with a custom pokedoll tag I got when I joined the community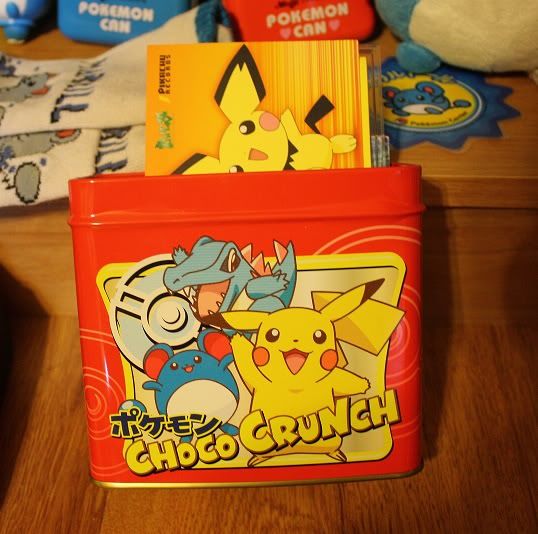 here's a tin I recently got, with marill on the front of course!!!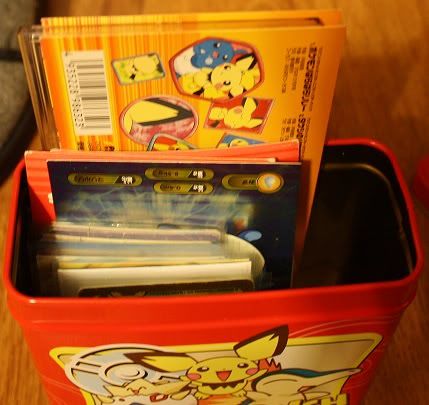 for the moment, it's holding my small flats I haven't found a place for yet...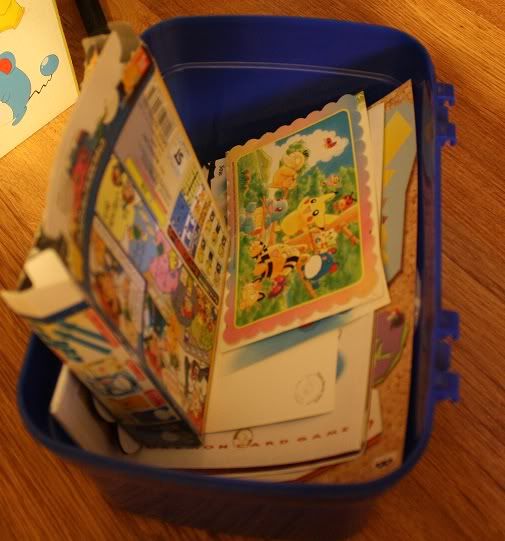 here's some more flats of marill! like postcards and such! I'm thinking of making a binder kind of like a scrapbook to hold all of them :D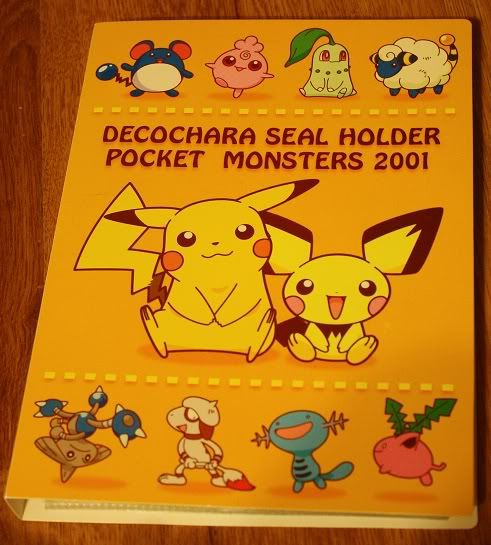 pan sticker album, with marill on the front! I decided to stick my small flats in here!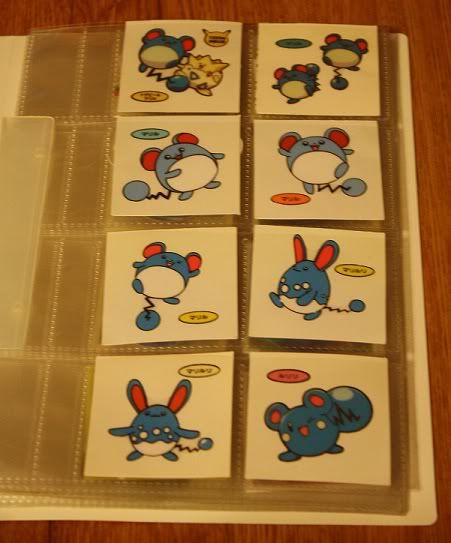 page 1, pan stickers!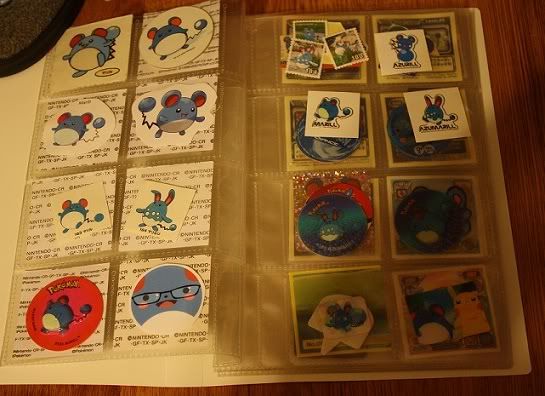 tons of other stickers and stuff!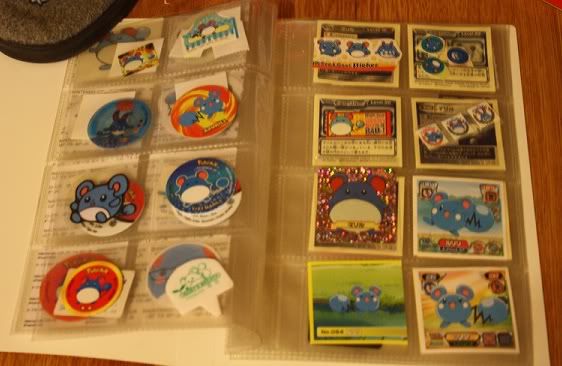 moooore!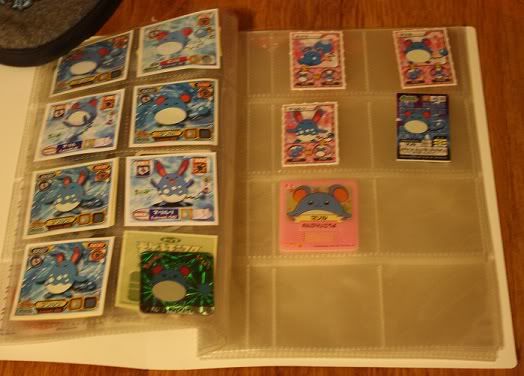 even mooooooore!!!!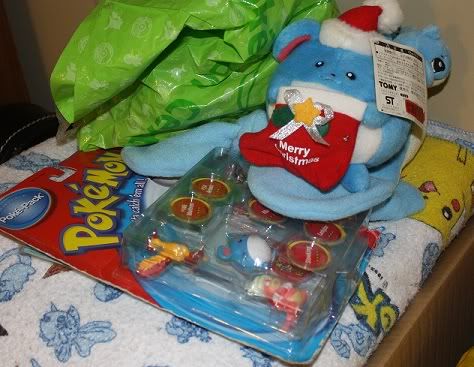 That ends my marill update for now. I didn't even touch on plush because they are still in my sons room and I have to rearrange things in the bedroom first XD I have more marills hiding as well, like in the picture above, and I just need to find room for them first! so there will be more updates in the future!

But now as you may know, I have fallen for some B/W pokemon... so let's show them off :)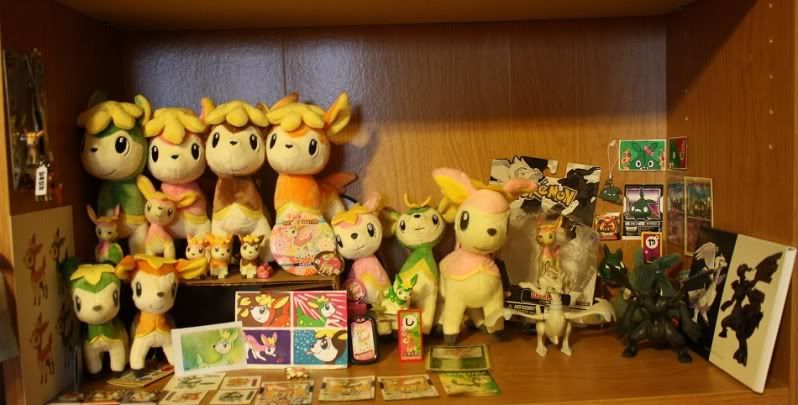 this is my B/W shelf!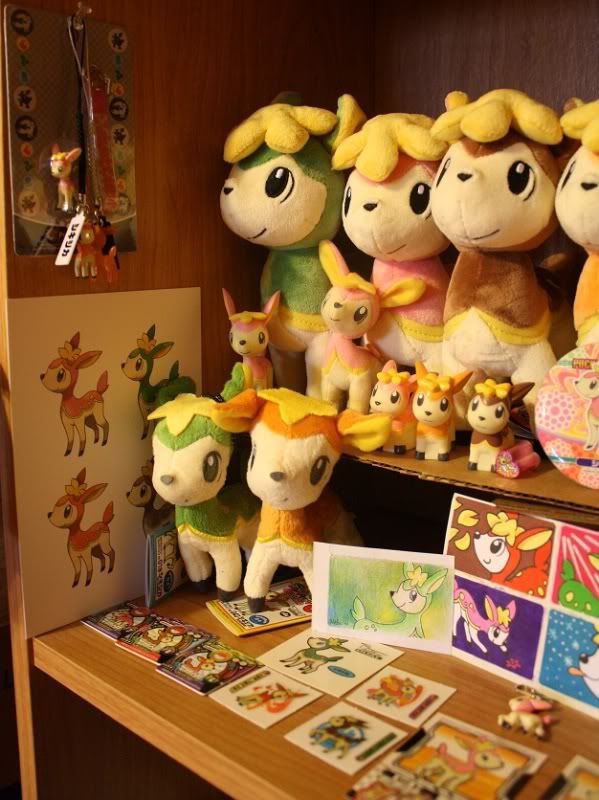 the star of the shelf is... DEERLING!!! oh how I love her! I have some slings hanging on the side, and the summer/fall MPC with winter on the way!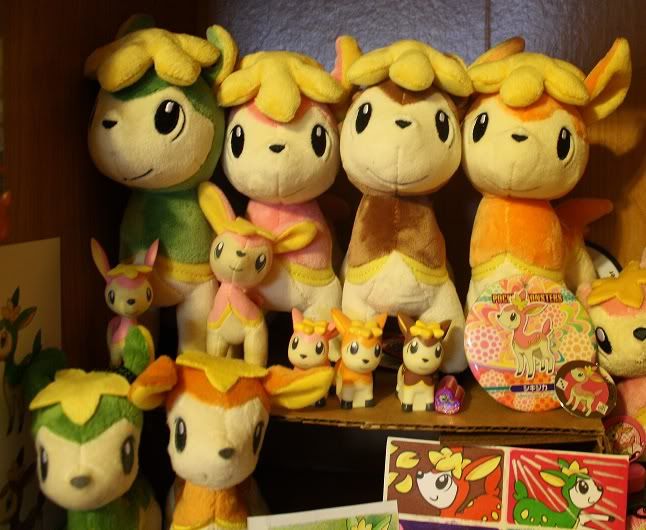 the pokecen plush! SO SOFT! jakks figure and jakks throw ball plush! and the kids! why is there no summer regular kid yet!?!?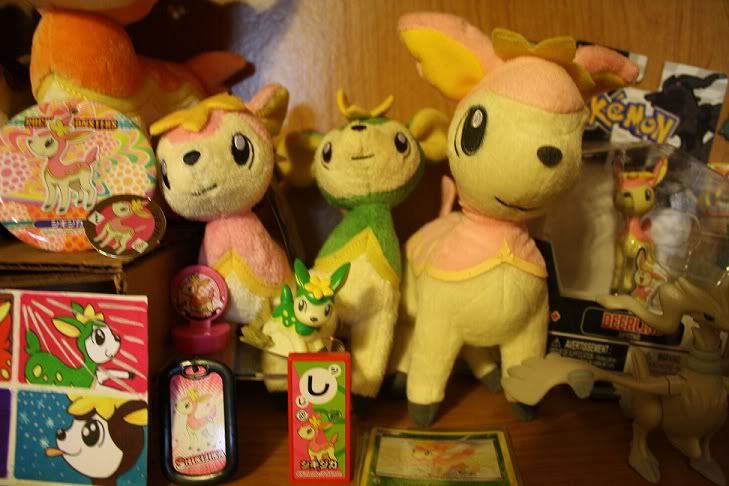 jakks plush, plush a banpresto one I believe, an in case Jakks fig I got for xmas, a stamp, attack kid, and a domino sort of thing and a tag thing!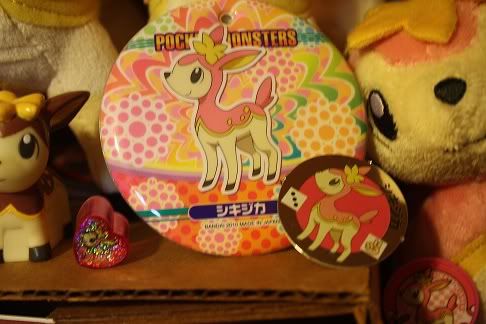 deerling!!!!




all my stickers and cards I eventually will hang in the background to liven up the shelf! featuring stickers drawn for me by my friends
hebilea and
blackdog333!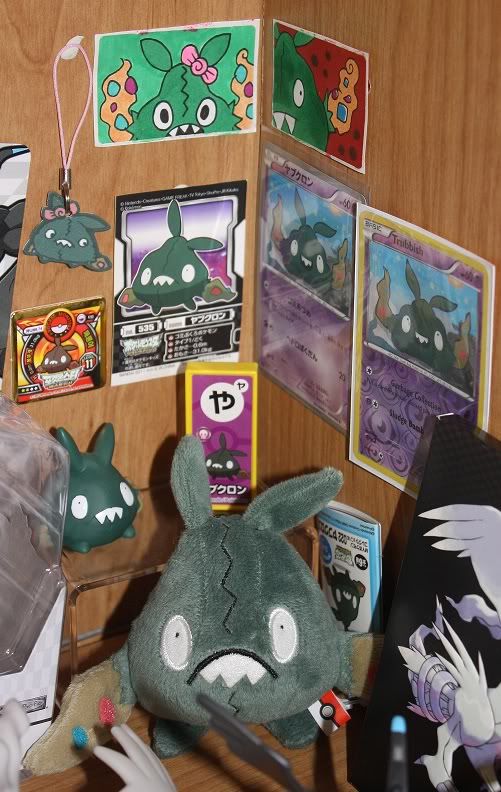 my puny trubbish collection, because they haven't made much trubbish merch! :( I have the mpc, the kid and sticker, TCG, domino piece, and some customs!



random reshiram and zekrom toys from mcdonalds and the promo art set. I don't know why... I just love these particular items!

so that was all my collection! it was WAY overdue wasn't it!? I'll try to update a bit more regularly from now on ;D

OH ALSO, I hadn't shared my christmas present my friend
shinygolurk made me yet...!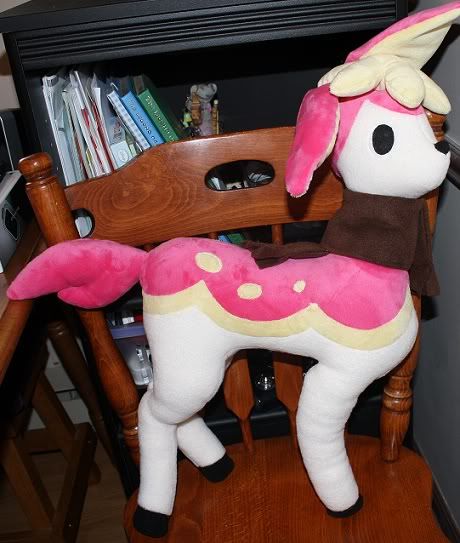 LIFE SIZE DEERLING! I kept saying I wanted a lifesize deerling plush because deerling is short, so shinygolurk made me one ;_; I also died on christmas morning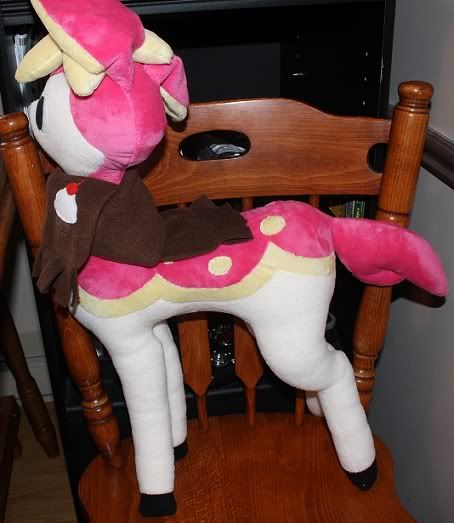 SIDE SHOT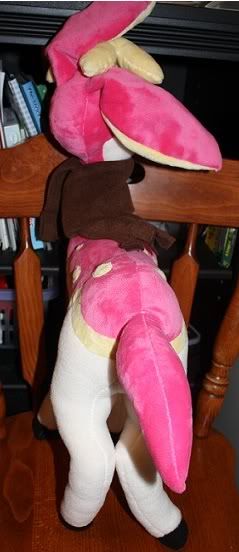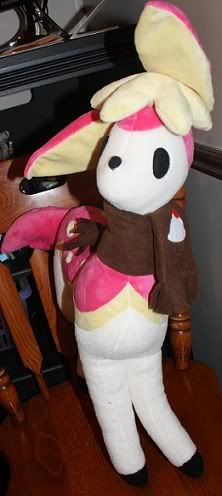 ISN'T SHE SO CHARMING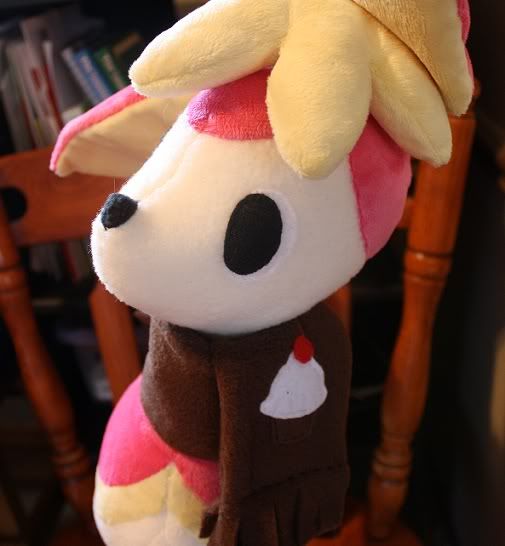 look at that darling face! Her name is cupcake, which comes from the cupcake on her scarf! She is so soft and huggable! She kinda stands up on her own too! She's amazing! ;o;

and so ends my collection update! I'm soon going to be putting some items on ebay. it will consist of a lot of extra marill items I have among other things. I need to weigh them and get a shipping quote ahead of time though. Which takes time so XD look forward to that!

also, if you have any epic marill/deerling items I don't have for sale... let me know! I may be interested in them! 8D

edit


WHAT IS THIS BEAUTIFUL THING!?! did it just come out today!? i see one on y!j and I want to buy it but ooohhh the fees...! does anyone know if this was part of today's release? did anyone see any? I am ready to explode it's so adorable!