Hello again~ I just wanted to let you know I now have two big Pokemon lots on Ebay, one for plushies and figures and one for flats. Please check them out, I want to get rid of them :D Click the pictures!




I've also been going through my TCG cards since I've been collecting them since I was 7 and I've ended up with hundreds, maybe even thousands of extra cards. And they're taking way too much space. So I've started weeding them by selling some rares and reverse holos and stuff, have a look :3

- sales permission granted on 03/02/11 by dakajojo
- I ship from Finland
- Paypal only

All these reverse holos are $1.50 each!




Rares $1 each, holo rares in the bottom row $2 each




Also, would anyone be interested in card lots like these?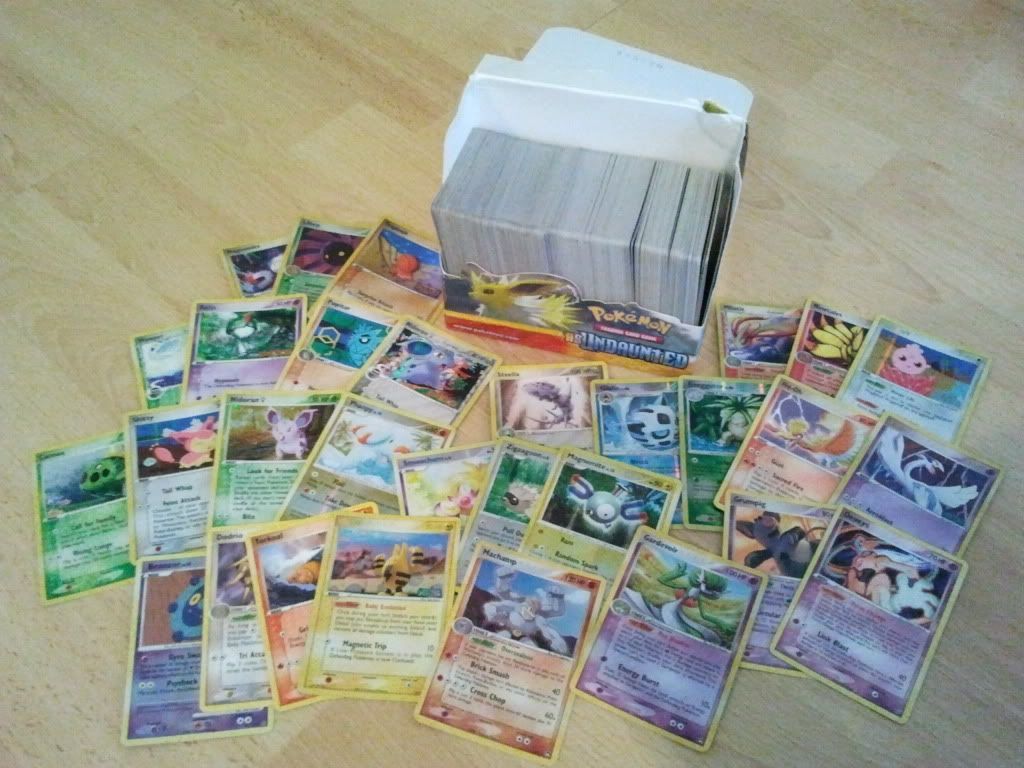 So it's a box full of cards, that one is just an example so the actual cards would be different. Each lot has 420 cards, 20 of which are rares/holos and 30 trainers. The cards could be of any set, all the way from Base Set to Black&White sets and there are always both old and new ones. (If there are specific sets you'd like to be included, I'll do my best.) They'd be $35 shipped to Europe and $40 shipped to anywhere else. (Curse you expensive shipping >__<) Or if you'd like smaller or bigger lots, that can be arranged too :3

Also, my permanent sales post is always open. <3