Hey, everyone! I got a couple lots and have decided to weed out the stuff that I don't want/need since my collection has begun to explode all over my room x3

Sales include some cool trainer stuff! :D








I got sales permission from dakajojo on 12/04/11
Link to new feedback: http://feedback.pkmncollectors.net/feedback/view/remderosier/
Old Feedback: http://pkmncollectors.livejournal.com/10523966.html?thread=328545086#t328545086


Shipping/fees start at $2.50 for US, $3 for international (sorry, prices went up at the post office :( )!
Haggling is okay, please don't be offended if I don't accept!
Here is my last sales post, things can be combined between the two!
http://pkmncollectors.livejournal.com/11437346.html#t362926626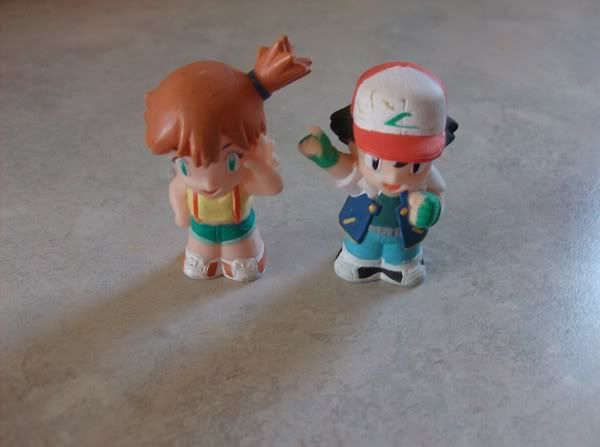 Kids, I believe. Have some marks on them.
They are $3 a piece OBO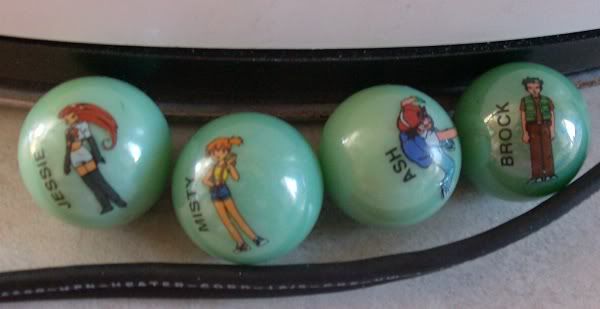 Marbles, I'm not sure what they are from.. But, I bought them because they had a James marble, lol. Jessie and Brock look like they have a tiny bit of paint missing in their hair
These are $4 a piece OBO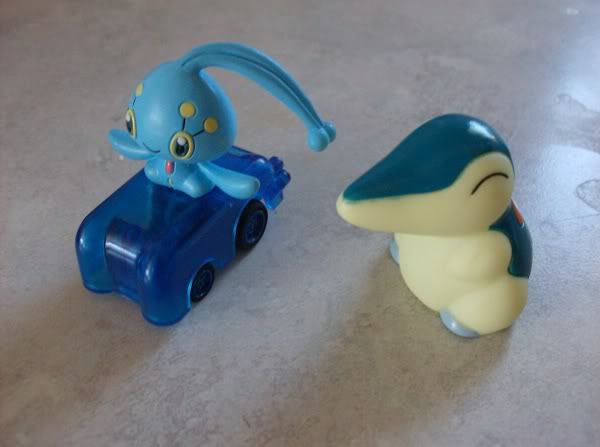 Manaphy car - it's very minty, I just took it out of the package when it arrived. I still have the box if you want it, but it is crushed x3 - $3
Cyndaquil kid - $1


James wants!: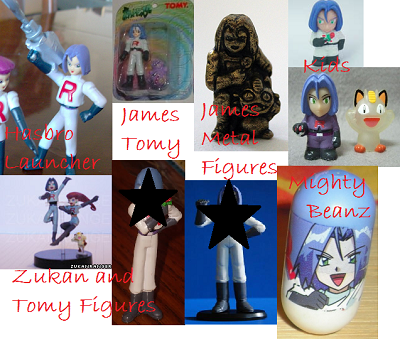 And, here is my James wants! I'm really wanting to trade to get things, but I can buy as long as things don't get too pricey, lol. These are pictures I've collected from the internet(except the top left picture of James with the claw launcher, that's my picture, haha. I had him, but sold him because I felt bad splitting up James and Jessie.. And now I regret it x3) so if you want me to take them down, just let me know.

The ones with black stars are ones that I've managed to get. The rose one is on it's way to be and then the Tomy where he's pointing to himself, I have a question. Is there one with a base and one without? x.x

Anyway, I have those two figures, one sticker and one motion card thing(coming in the mail) so, if it's not in this picture, chances are I still need it! I really want the James figure that I used to have, so if you have one let me know. I'm not really interested if he doesn't have the claw part though, I've only seen him complete on eBay while MIP but don't want to pay those prices to just get stuck with Jessie and Ash too.. Lol Also reaaally wanting the kid figure too (I think there are like 3 different ones? I dunno x3) Oh, and the Topps card!!





And, as an added bonus, here is a picture of my cat being pushed off the table my the Gengar plush my secret Valentine
tailglow sent me! (Gengar seriously fell on top of him LOL)