Yep, me again. I wanted to let everyone know that their packages were all shipped last week, EXCEPT for these two:


scarsofsunlight - I need you to reply to my earlier comment regarding the missing money for the Charizard. Sorry about the delay.


wereblood - I got your money order yesterday, but I couldn't make out your address. Mind sending me an email with it so I can write it on the package?

---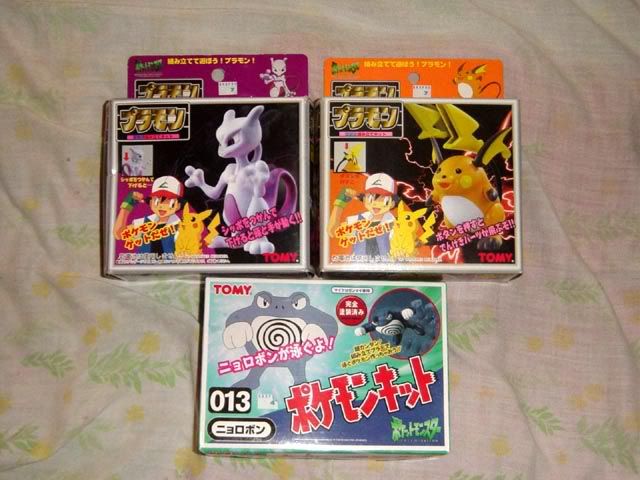 The bottom one is a wind-up figure, the other two are action toys. Both are model kits and need to be assembled.

These three are all that's left. Everything else has been sold. The price is still $4 each + shipping (US shipping is $4.60 for the first one, shipping costs depend on the weight of the item; international shipping will vary depending on weight and location).

If you'd like to buy these, please reply. I prefer PayPal because money orders take ages to get here. First come, first served.

(Also, have people been leaving feedback for me? I don't know where to do it, I'm a klutz.)

Thanks for looking!