Can't wait to move out so I can post a real collection post and intro. Been a member for a while, but never posted anything. ;-; I live in an office, so the space is tight and a lot of my stuff is rotting in storage. I'll have to be nothing more but a lurker and shopper for now. x:

Got all the cards from
faiarrow,
danielsard2, and
dunsparce these few weeks! Very happy buy and thus this post is for thanks and showing off one of my new favorite plush from my collection. c:



Thank you guys! My 3 decks are almost complete. TwT I already put most of the cards into my binder and deck, so I don't have a group shot of each. >>; From all the foil cards, I'm surprisingly close to having one deck completely foiled. Didn't plan on it, but I certainly don't mind it. xD; So thank you thank you for the fast and protected shipping. <3 (more details in your + feedbacks)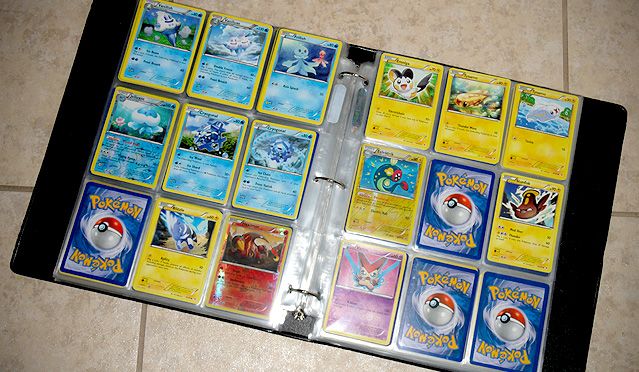 And the Dragon Selection cards came in today! Haven't bought Japanese cards since the Latios/Latias VS Movie deck in '02...10 years! D: These are definitely amazing cards in person. And thank you for putting them in Skyla sleeves! <3 I had a deck sleeved with them once, but one of them ripped (thank you aggressive man shuffler T__T). Really didn't want to spend $15-$20 on 32 of them, when I just needed one. Now I can use them again ;w; So much happiness! :'DDD I wanted to give you feedback, but you had 0 which I found hard to believe, so idk if you use feedback for another account or not. ><;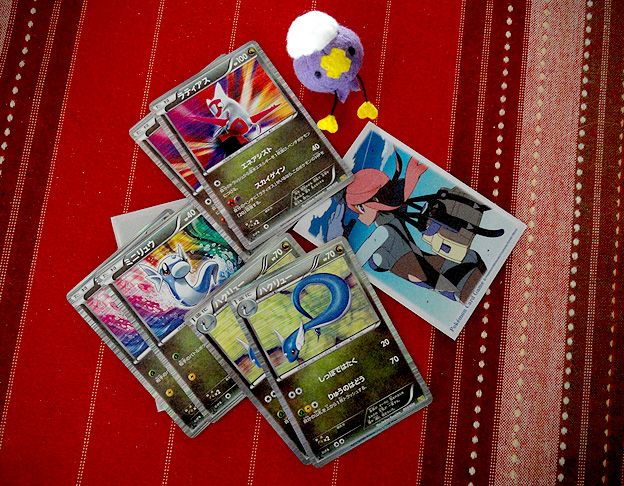 No, the Drifloon did not come with any of my orders, but it's my new favorite plush in my collection. <3 I bought them from a girl on DeviantArt a few months ago. She is raising money for college classes, so if you are in love with it too, consider buying one! They come with a phone strap that you can put on or take off, and there is a shiney version.
http://www.melonberrytea.com/shop/plushcharms.php
Really debating on getting the shiney one later. Just so cute. ;w;
Also I have a question about the charm set that will come out at the end of this month. Do you guys know of any other sites, besides Hard Rock Pkmn that sells them? I really want some that are going to be a 3 set, but I don't want to spend $40 on it. >>;; My bf is trying to get a me a gift for vday, and tbh that's a bit overpriced iho. So if there is a place that sells them a bit cheaper, even $5 cheaper makes a huge difference for us, then please let me know! <3 Much thanks!