Last Saturday I got my Charmander Canvas plush from
killmeneko. He got here really fast which was awesome. Well I guess being in Cali helps. So anywho I took a few pictures in a story kind of way. My new phone takes some pretty good pictures. XD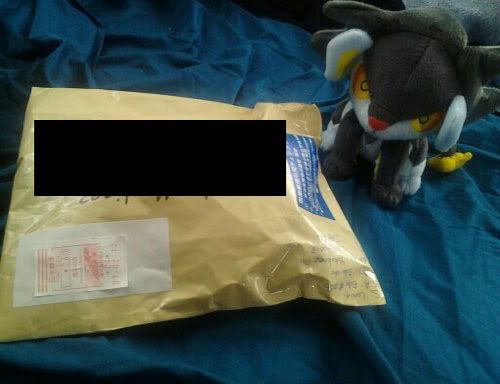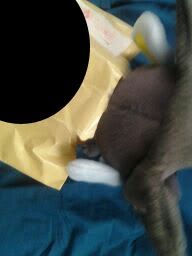 Leon: I smell Oreos. Where are those cookies.
Package: D: *rips open*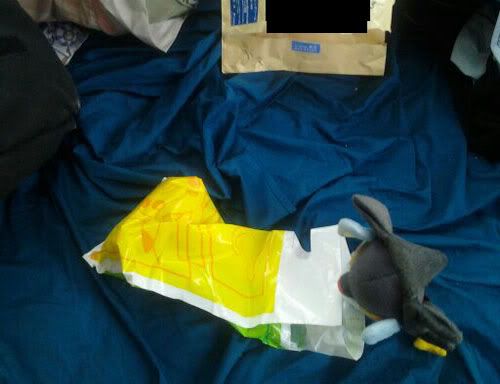 Leon: What a plastic bag! I bet they are in there.
Mysterious Voice: There are no cookies in here.
Leon: D: !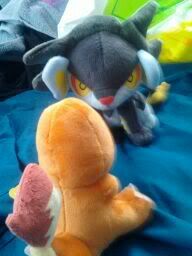 Leon: Where are the cookies!
Fang: I ate them?
Leon: >: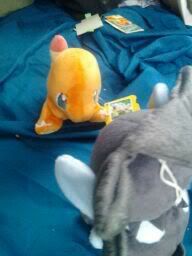 Fang: I will buy you more.
Leon: you better........and milk too.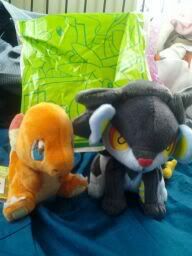 Fang: sure. Friends.
Leon: Friends.

Yeah lame story and I didn't have any Oreos either. XD But the Charmander arrived safe and sound and fast too. His tag was well protected from getting bent which I really appreciated.