That's right. Not a whale grail want, but a GET! My husband bought this (huge) baby for me a couple months ago. ZUKAN WAILORD! Limited to 1,000. Freaking yeah! Actually, he hasn't actually given it to me yet, it's supposed to be a birthday present (which is in April) but for part of my Valentines Day present, he let me take pics: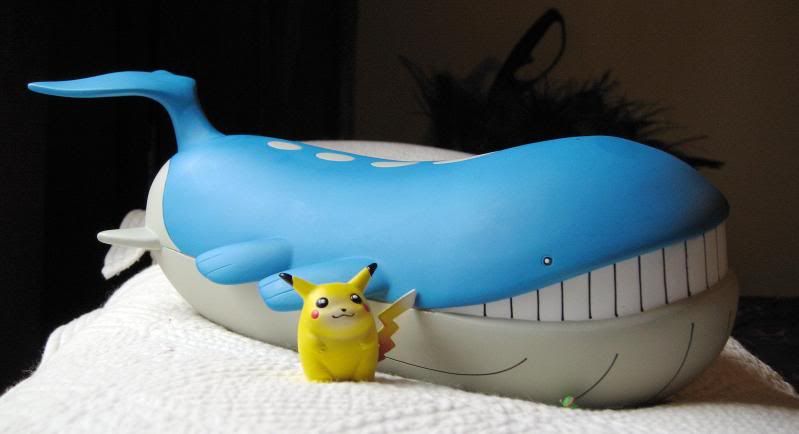 That's a Tomy Pikachu because I can't do a post without somehow involving Pikachu and if you can see the tiny green dot under Wailords mouth, that's the Zukan Caterpie, who was sitting next to Pikachu, then rolled underneath the immense weight of Wailord. Actually, he's solid, so he is pretty heavy.

Other pics of Wailord and my Valentine gets under the cut!!!


Whale grail from the top: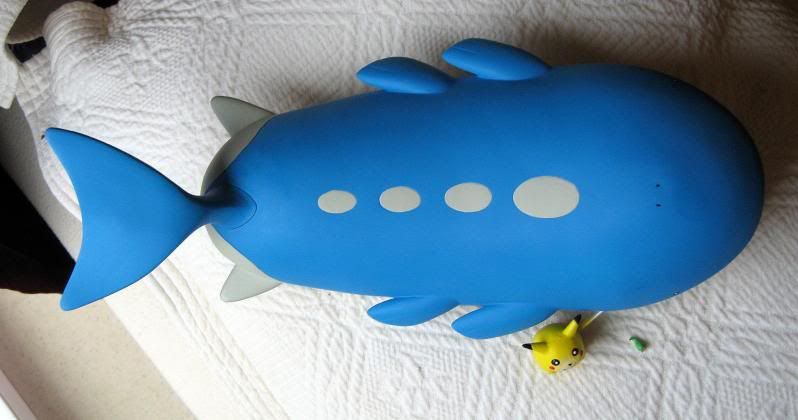 Another view: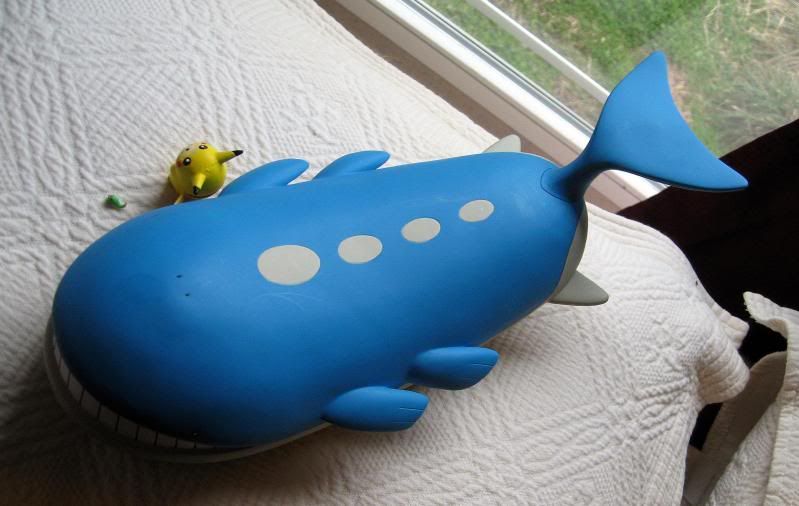 Argh, awesomeness of the gigantic whale... I don't collect Wailord, but I DO love Zukan figures. Now if anyone has an urge to get rid of Lugia and Ho-oh???... Anyway, on to my real Valentines day presents (from hubby, I didn't join the comm until after the exchange).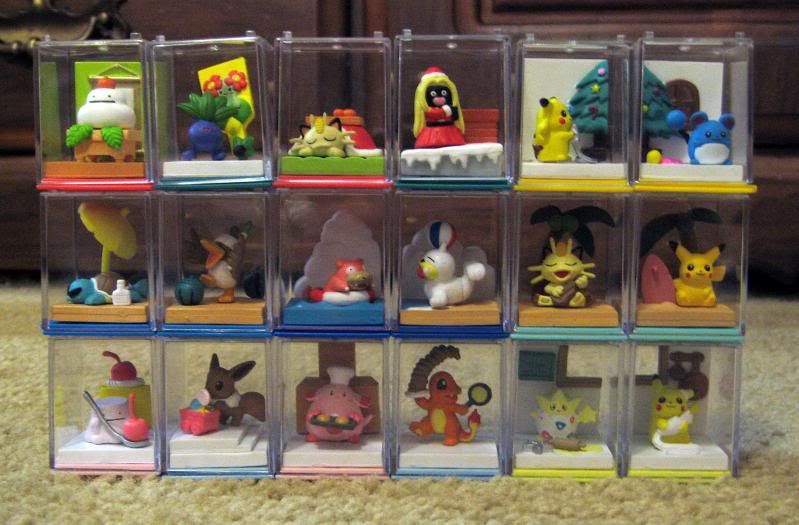 These are too CUTE! Part 2, 3, and 4 of Bandai Gashapon figures from 1999. Any pics of what's in part 1? Or even better, anyone selling? They're just so freaking adorable... Especially the Chu with the icing. In love. If there's one that you want to see close up, feel free to ask. Sorry the pic is kinda crappy, it doesn't do them justice at all. Anyway, on to my last presents: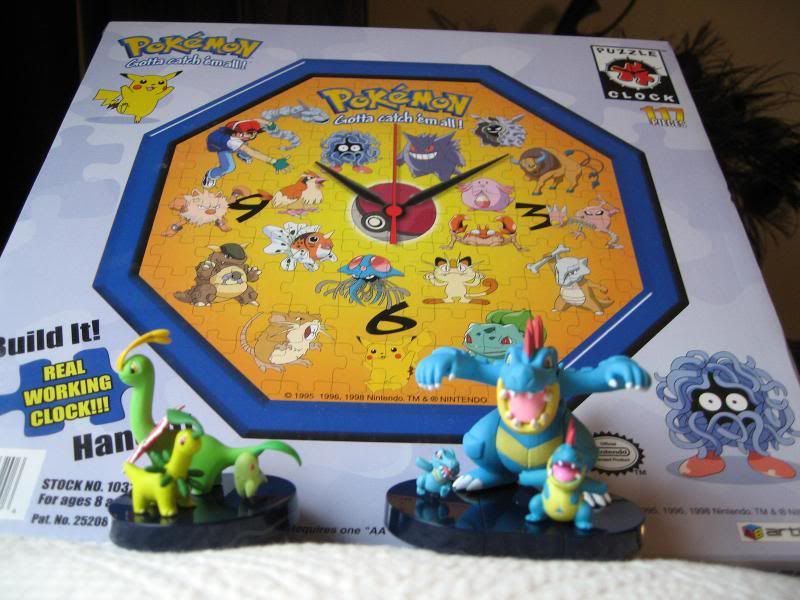 Pokemo puzzle clock, still has the plastic wrap, which bothers me because I will probably never open it. And the Chikorita and Totodile Zukan lines. Cyndaquil line is in the basement. Hubby loves to buy me presents (like Wailord) then hide them away in the basement, and use them as incentives. "I might give you a Zukan if you're reeeaaallly nice to me today! You might even get two if you clean the house!". Freaking evil. *hides Wailord under bed in hopes that he'll forget he loaned it to me for the picys*