Just got back from mailing stuff out at the post office. C: Anyway, hopefully you guys aren't too sick of hearing from me lately because I decided that I wanted to see how my custom work would fair here!

I'm gonna start off slow by auctioning off some pieces I've previously made, and if that goes well I'll open some commission slots in a few weeks. C= But here's what I have for you guys today! All of them are Kid-sized so around 2 inches big.
----------
Rules:
Bidding will end at 11:30pm on Thursday the 23rd, EST.
No deleting bids, bids must be honored.
I am honoring the community's 'No Sniping' rule. If a bid is placed within the last five minutes of an auction the auction will be extended for another five minutes until five minutes have passed with no biddings.
I accept Paypal only.
I ship internationally from the US.
Feedback can be left and viewed here.
Hoothoot starts@ $8
Litwick starts@ $10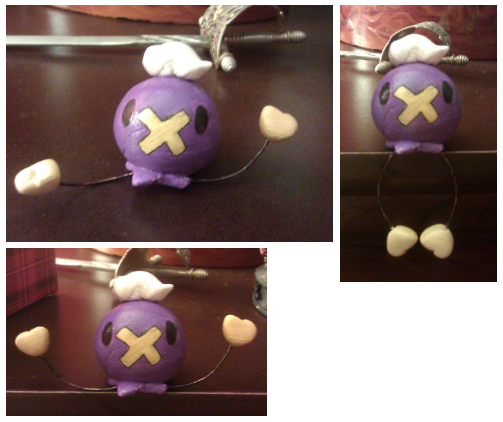 Poseable Driftloon starts@ $6
(Because the arms are poseable they can come loose and fall off but however can be easily placed back in. If the winner desires I can secure the arms by locking them in a pose of their choice but know if you choose this option the driftloon will no longer be poseable and stuck in said pose forever. c= )