Hello collectors! I recently received a box from Noppin and it had many surprises inside that I wasn't expecting to receive! I have over 20 brand new MPC plush up for auction, as well as 2012 calendars, ANA merchandise, tons of pan stickers and much more under the cut.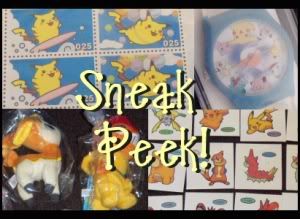 (
Required Reading!!!!
Collapse
)
(
Auctions; MPC, Bottles, ANA, Stamps, and Calendars!
Collapse
)
(
Sales: Pan stickers, plush, charms, figures, flats and more!
Collapse
)
I also have a massive lot on ebay with all of my unsold items from previous sales posts. Check it out! Any reasonable offer will be accepted. It could also make a great GA. ;)



Click here!