Well..I really REALLY hate to do this. However life happens you know? So here's a large chunk of my collection thats up for sale/auction.

Serious bidders/Buyers only.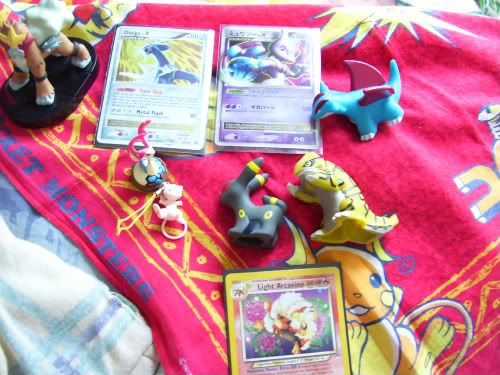 Please note:

No Holding. Payments must be made by tonight/tomorrow. I cannot ship these untill the paypal money clears my bank 2~3 days. Paypal only. There will be a small paypal fee.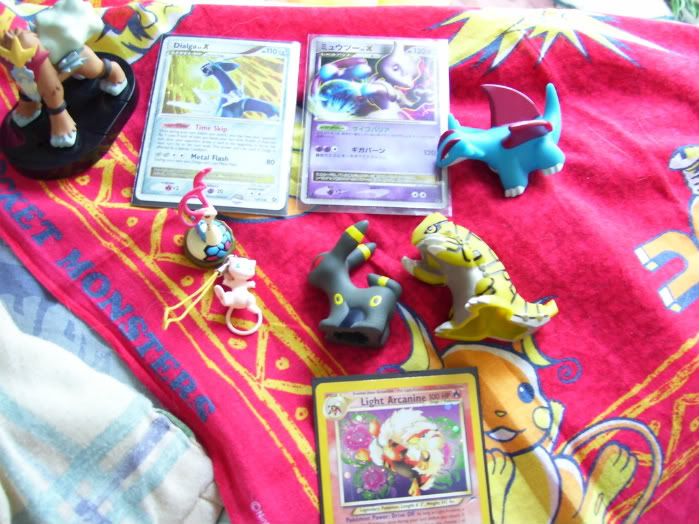 Auction:

All auctions end TONIGHT at 10 PM EST. I know its not much time, but unfortunatly this is not a sales post I would rather be having anyway.

RARE Umbreon V Trainer (these were never avaliable in the market at all. Think of it like a proto type. Extreemly hard to come by. ) No V Chip inside (though thats normal for it) For the serious Umbreon Collector. Perfect Mint. No flaws/paint rubs.

Auction starts @ 40 dollars BIN 55 SOLD


Shiny Groundon (Not painted this is a Real Shiny kid) Perfect no flaws

Auction starts @ 15 prguitarman BIN 25


Sales~

Dialga Lv X - 15 (Hand pulled by me never played, Mint condition)

Mewtwo Lv X - 20 1st Edition, Mint

Light Arcanine (foil its kinda hard to tell by photo) 12 Mint

Milotic pencil topper (accidently bought two) 4

Entei Zukan - 10

Mew DS Charm - 8

Salamense attack Kid - 5