Hey guys! I was wondering if anyone was interested in participating in a Zukan group auction? =D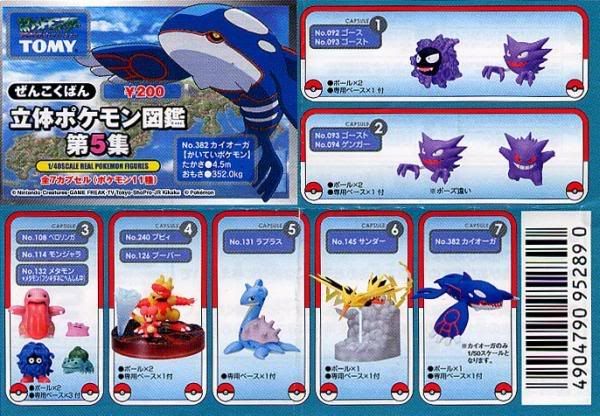 Thats the set, I'm only interested in Lapras and Ditto/Bulbaditto, everyone else is up for grabs!
Gastly/Haunter - $10
Haunter/Gengar - $10
Lickitounge - $5
Tangela - $5
Magmar/Magby - $9
Zapdos - $12
Kyogre - $12
This is "first come first serve"! And please, serious buyers only, don't make me chase you down for a payment!
After I gather enough funds I'll buy the auction and let you know in the following days when I need your payment, shipping will cost no more then it normally does from me: $3 within the U.S., $4 internationally!
If you are interested in the link to the auction, drop me an email at acidteiae@hotmail.com and I'll send it to you =D
Thanks guys!