well I bought a big lot of 52 plush for 50$ shipped and it arrived so Nate and his big eyed buddy Chikorita decided to open it with the help of a grouchy and unwilling Bisharp also likely tomorrow I will have a action and plush sales post with some of these plush in it



Nate: It has arrived and so it is my duty to open this fine box and liberate all the trapped plush
Chikorita: you just want all these to make your own pokeplush army
Nate: .........maybe...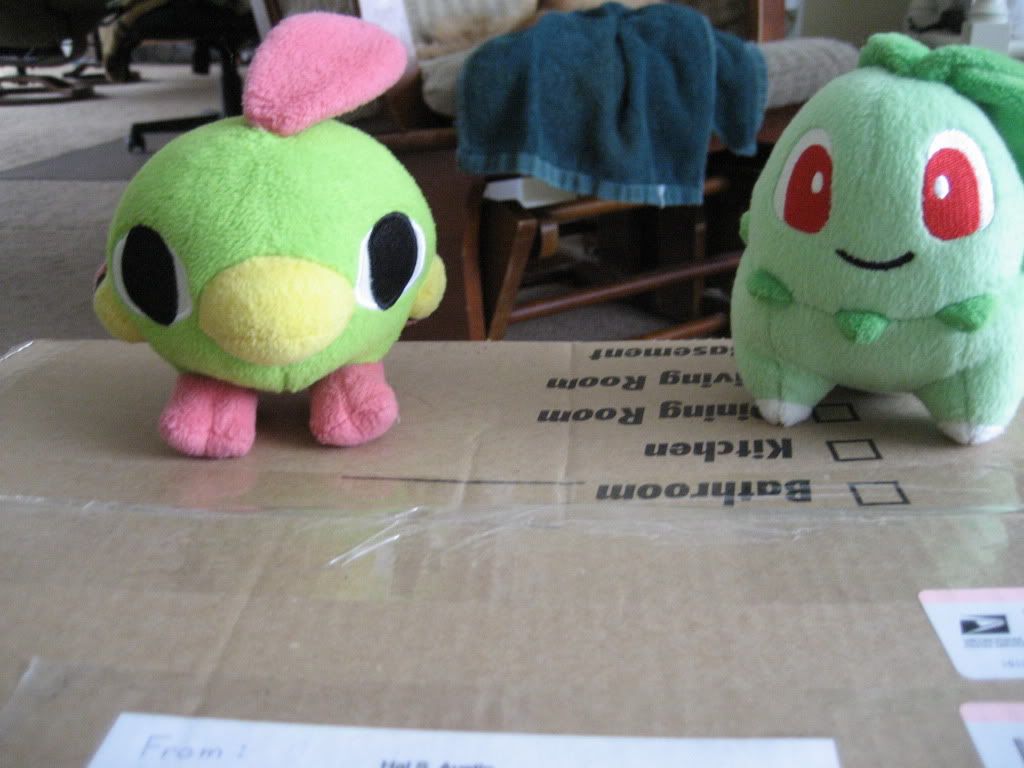 Nate: Chikorita go fetch the Bisharp no I mean the box opener
Chikorita: Ok



Nate: Chikorita can you open the box please
Chikorita: Okay
Bisharp: grumble grumble grumble I am NOT a box opener or a can opener .... more complaining
Chikorita drags Bisharps sharp blade over the tape cutting it open while Bisharp complains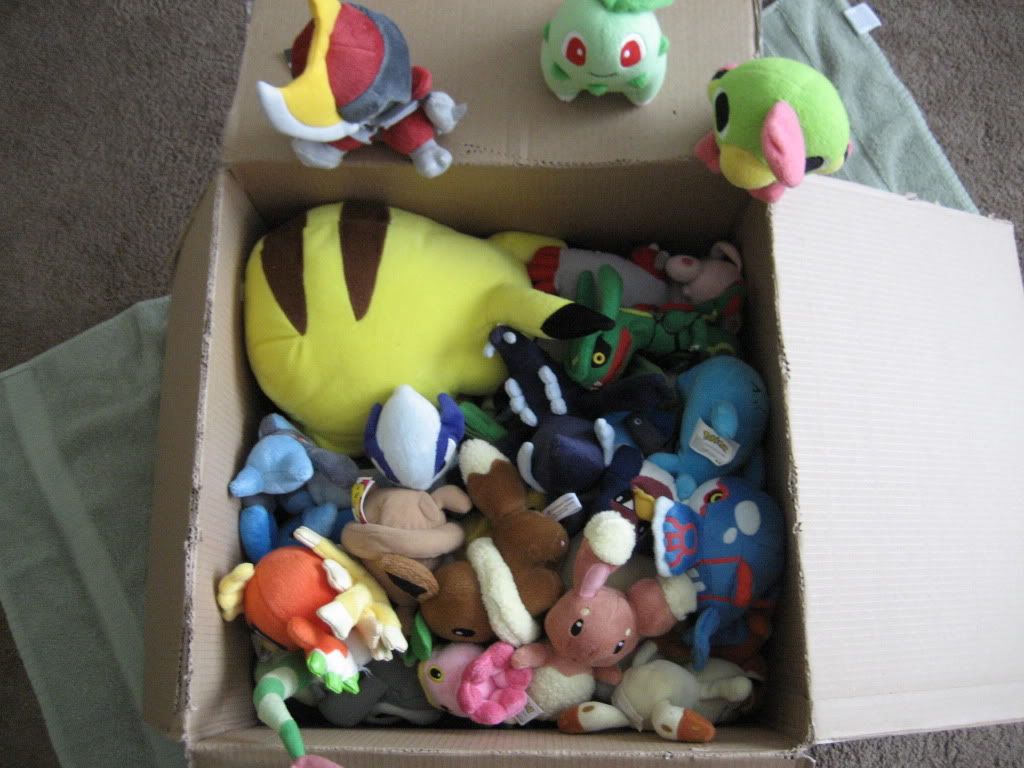 POP!!
it opens and all the plush appear
Nate: the MOTHERLOAD!!!
Chikorita: HOLY MILTANK!!
Bisharp: .... still complaining.....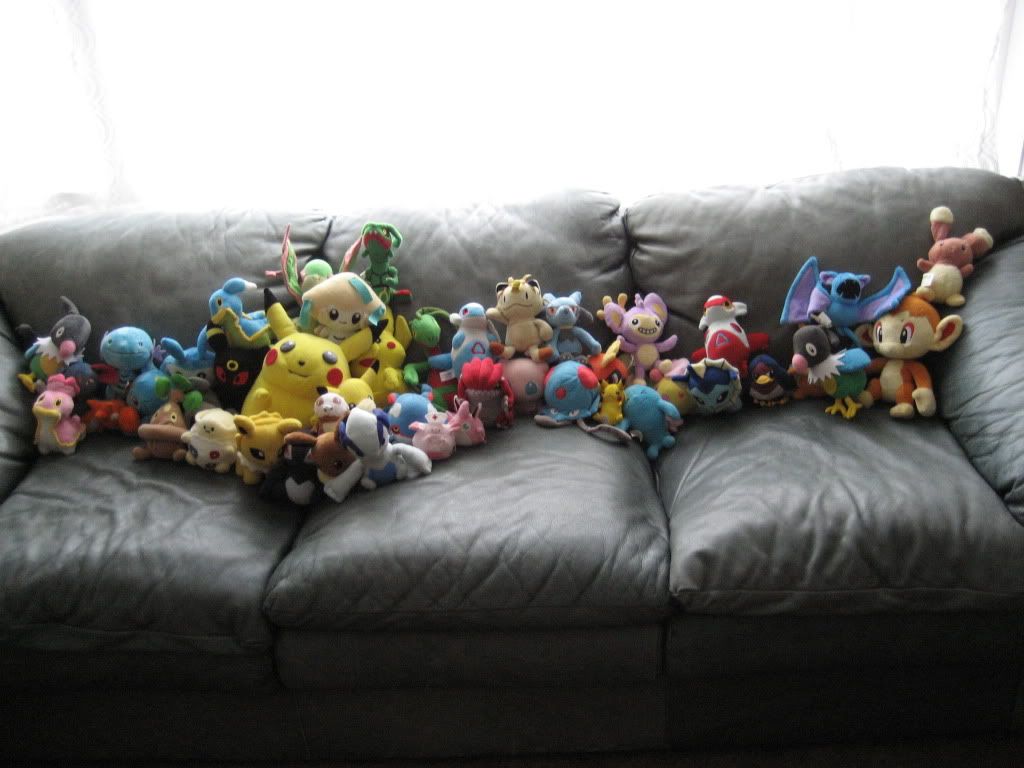 Nate: MY ARMY IS BORN MWAHAHAHA!!!
Chikorita: give it a rest already
Nate: sighs and say unenthusiastically ok

Now here is my question what plush is this how rare is it and is it's tail supposed to be orange? also he was made in China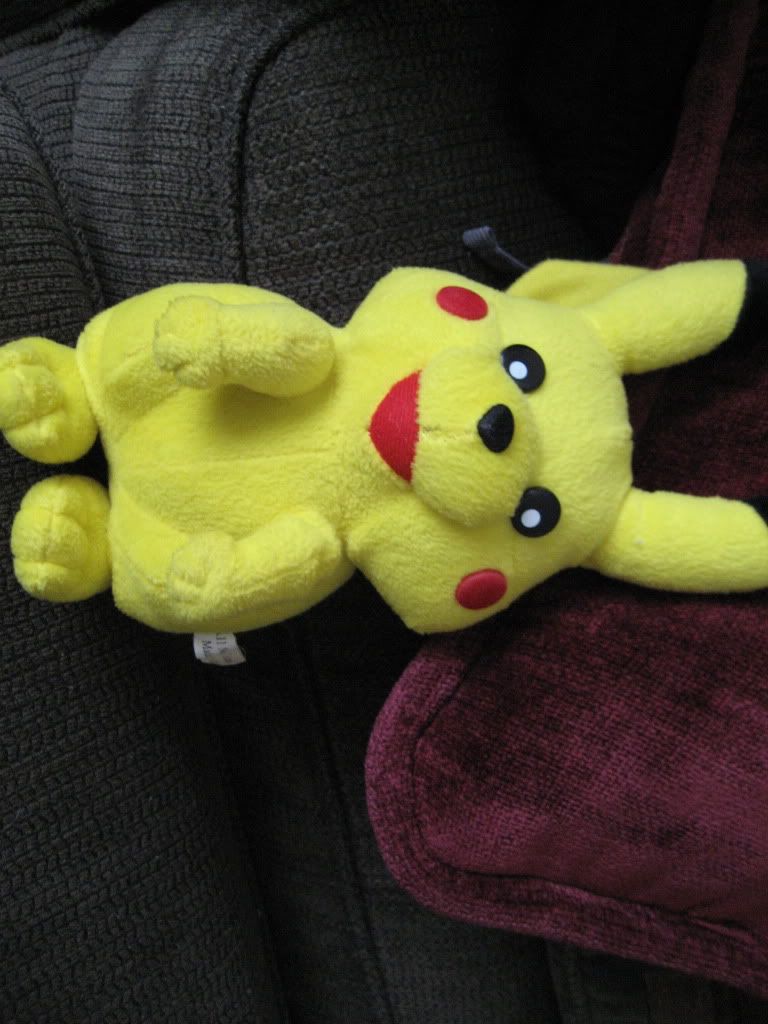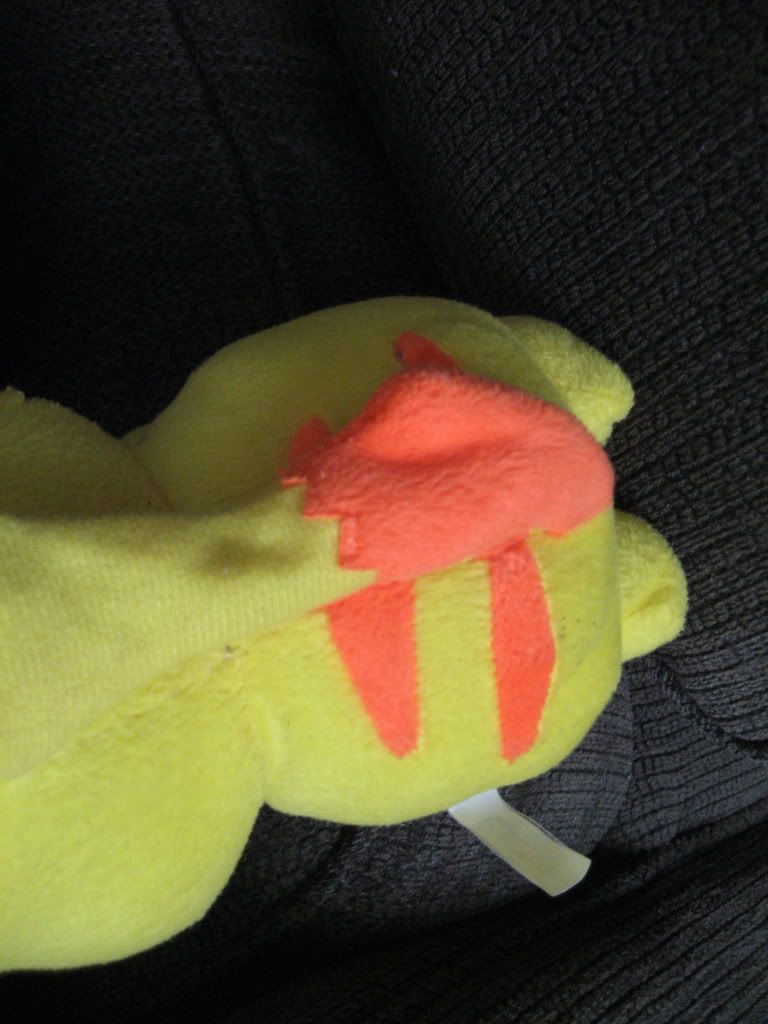 also I was wondering if I could have some feedback on this I made and your opinion of me taking commissions on them of other pokemon?