After receiving a hefty SMJ box earlier this week, I'm happy to say that I have made some progress in organizing my collection! It's not a full collection update, but I'm still happy to share it regardless. :D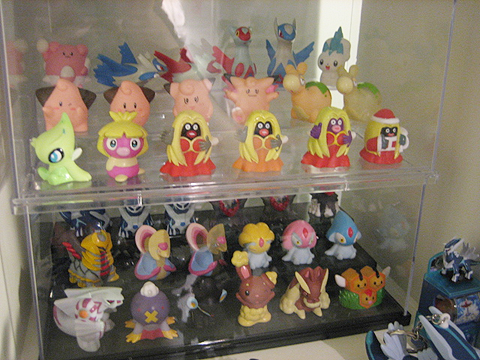 Here's about half of my current kids' collection. I sorely overestimated how many I'd be able to fit into those cases,
and I'll be able to display the rest once the other cases get here. I'm guessing there will be further changes into how they're arranged, but this works for now.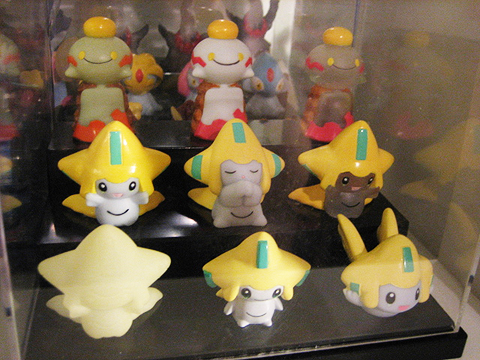 Here are my Jirachi and Chimecho kids collections! I have a Jirachi re-release I'm missing in the works, but otherwise I'm satisfied with their completeness. :3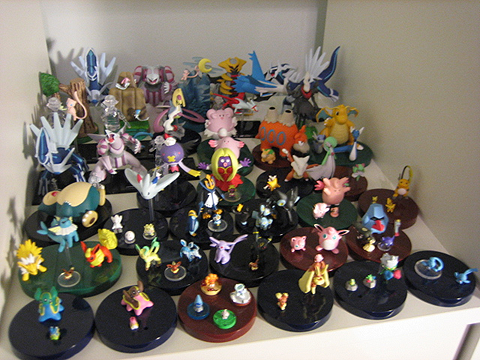 Some of you will get a kick out of this. My updated zukan collection!
I tried to organize it for easier viewing; smaller zukan at the front, and larger/scenic zukan near the back.
I don't think I could fit anymore on this shelf if I tried. I forgot to make room for my 10th Anniversary Jirachi zukan,
but I think it'll stay with my other Jirachi figures. >_>;;