The Adorable Stamps GB is in! :D Gosh these stamps are cute. Click the cut for some pictures + final shipping payments!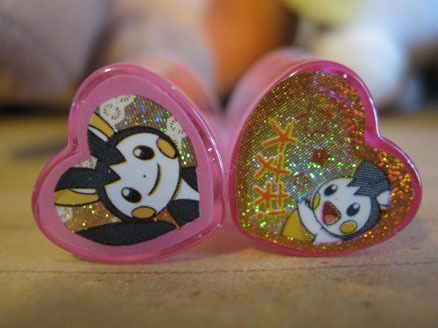 Aaaa precious baby! My new Emonga stamp on the left, with my older one on the right C: I need to start using these..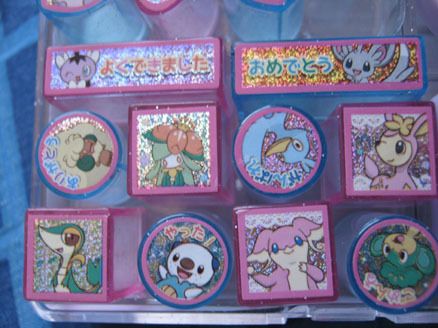 Me, forget to turn stamps right-side-up before taking pictures? Never!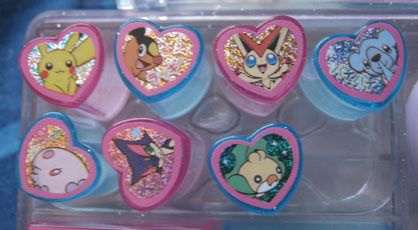 That Sewaddle, guys. Look at his little face.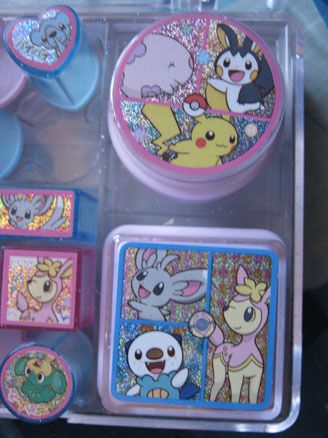 Inkpads! :D

Alrighty, shipping time! Here's my handy dandy list of Stamps You Guys Claimed. Let me know if anything looks off!

If you're in the US, shipping will be $2.40 to becky_1229[at]yahoo.com unless otherwise noted. International folks, I calculated your total based on the country your last Paypal payment had listed, so let me know if that's changed!

tailglow - since you claimed the most stamps, would you like the plastic case they come in? It may cost a bit more to ship so let me know your zip code or country and I'll get you a total if you're interested C:
crasherwake and shirohikarikaze - since you both have a claim in the bento eraser GB as well, would you like me to hold your stamp(s) and combine shipping with the erasers when I get them in?

tailglow - Victini, Sewaddle, Whimsicott, Lilligant, Deerling, Munna inkpad
shirohikarikaze - Pikachu, Minccino inkpad
crasherwake - Tepig
lucklessprince - Purrloin
mizuhokusanagi - Minccino, Munna
pacificpikachu - Ducklett
toda - Pansage

trynyti - Cubchoo - $3.40
hebitheivan - Snivy - $3.40
nasija - Oshawott stamp + pogs from sales post - $3.90
autumnrain - Audino - $3.40

The Bento Eraser/Metal Figs GA has arrived in Japan, but I'm waiting for one tiny auction to arrive so it can fly across the ocean with the GA. Also, all things from my sales post and auctions post were shipped out today, and should be with you soon :D I'll be putting everything that didn't sell into my sales post soon, but if you're interested in anything, I'll sell it for the start price!