I have arrived home for the summer, and have reorganized some things, basically my plushies. But what is that big space for? Stay tuned? ;D

My BELL PLUSHIES and Sunyshore stuff under the cut, as well as closeups of the plushies and shelf. :3

Gin drew me an adorable Pikachu Bell Plush. <3 The Pikachu Pokemon Center Bag in the picture above is also from my order. Too adorable <3
My new jingly babies <3 I love them soo much! I'm so happy I had the funds to get them at the time. :D
My Bell Plush family! :D I feel so lucky to have all the Bell Plushies I ever wanted. :3 Now I just need to make myself a Munchlax and Darkrai. :D TRIVIA! My Dratini is the biggest Bell Plush I have, and SNORLAX is the smallest! :D :D I am amused.
The rest of what I ordered off Sunyshore. :D I LOVE LOVE the Pikachu friends plush. I really can't get over it. (He's sitting here next to me). FUNNY STORY- My puppy tried to take Pikachu last night. D: Like, not even in the way he normally takes things that aren't his. He snuck behind my chair and absolutely swooped after Pika... I had other plushies on the table, but PIKACHU was his goal. I rescued him in time, of course, but I had no idea why he would go straight for that one. Then I remembered Gin has a ferret. xD Pikachu is kept nice and safe out of his reach. :3
Pikachu 151 badge! :D I REALLY like this... I have never seen that art before. It's so bright and happy. :D I want to wear it but at the same time I want to keep it in it's package. D: ALSO- Does anyone have a picture of the Dratini/Snorlax badges? :D :D
Other items include Snorlax in-case figure (so well-packaged, thank you <3) and the Munchlax magnet. :D It was going to live on my fridge, but it sticks to my Darkrai TCG tin! :D They are adorable <3 <3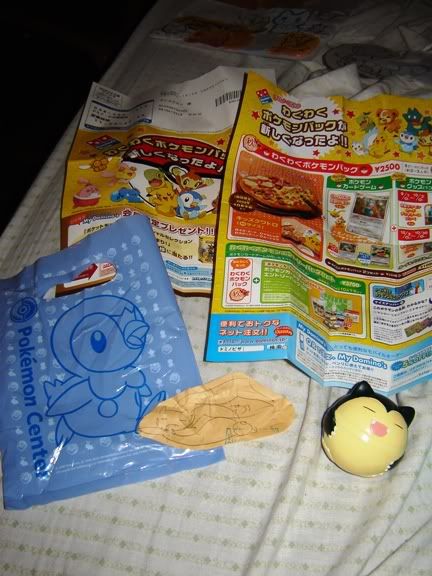 My plushies <3 I am getting quite a few now. xD
The left side of my shelf. :3 My big Ladylegs model figure is MIA because he fell off my shelf the other day and his pole snapped. ;_; My mom is going to help me glue it (she has more patience than I do xD) and he will return! :D It was a very "Turniphead, noooo D:" moment for me. ;_;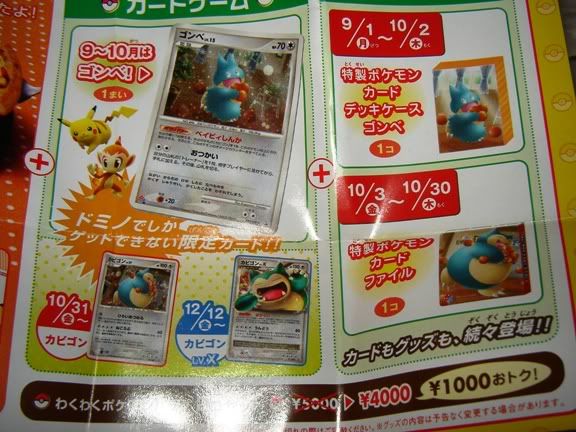 The right side of my shelf! :D The bottom got cut off a little bit. xP

I added some Pikachu things to the shelf that had been at home. :3



AND NOW FOR SOMETHING COMPLETELY DIFFERENT!


My mom got them at Kroger (a southern grocery store chain).

Yay. :D I hope to add new Munchlax/Snorlax items to my website tonight... I still have a lot of unpacking to do plus some other things I am working on.