First off I would like to congratulate
placetohide! They were the winner of the custom figure raffle I was holding via my sales, and thus get to request any single Pokemon figure of their desire to be made and shipped to them at no cost! I'll be messageing them later in case they missed this post! c=
Now onto the second main reason of this post: I'm taking offers on my Croagunk Jakks Plush signed by Bill Rogers. For those of you who don't know, he's the voice actor for both Brock and Coragunk on the english dub of Pokemon!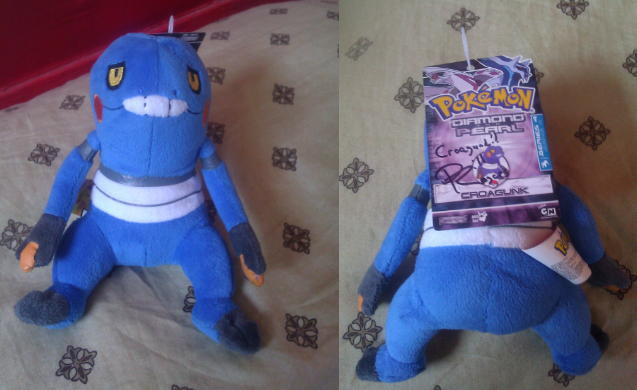 Offers start @ $30
Also on another note, for those of you who recall my post about a purple pikachu I thought I'd give you a little update on his status. c=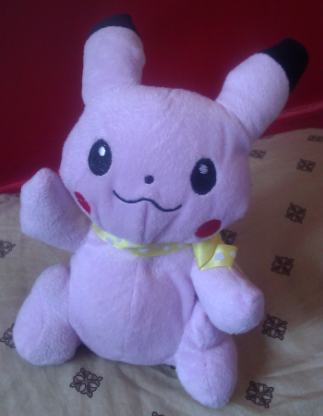 "Remember me?"
You see, as cool as Purpachu looked, he had one great and fatal downfall..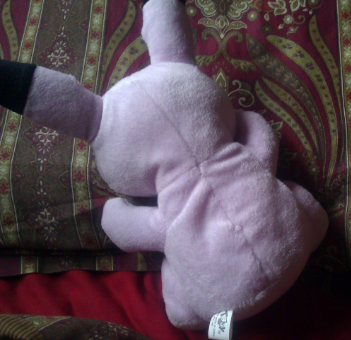 He had no butt. D:
But! (Oh ho ho~) Never to worry! For with the help of basic sewing skills I was able to give Purpachu a much needed life saving surgery!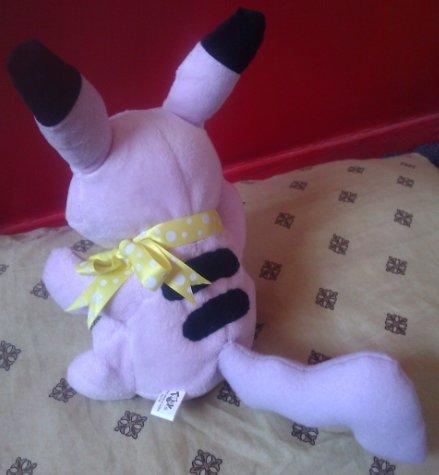 And now he is beautiful~ :'D
Finally, a shameless sales plug!