Hello! You may know me in the past as lonepichu. I'm Glacidea now or you can just call me Tuesday. I collect Togekiss and the Larvesta line. I need to make a collection update soon!

One thing you may know me for is plush work! I love making all creatures big and small!




As I finish up the last of my commissions, I am now open for more slots at this time! I finish plush in the order they are paid, so keep that in mind! Now for some basic information.

Terms and the like can be found here: http://loneplushieinfo.webs.com/commissiontradeinfo.htm
I have past feedback regarding plush here: http://loneplushieinfo.webs.com/apps/guestbook/

My base price is 150.00 and the price can fluctuate up or down based on complexity. A diglett would be way cheaper (like 60/70) than a White Kyurem (about 220). I do pokedolls, pokemon time, standard plush, and I can do anything from any fandom. I've made Pokemon, Silent Hill monsters, Kingdom Hearts spirit animals, Okami characters, and so forth, so if what you want isn't a Pokemon, then don't sweat it! Just ask.

A few rules before I show off some examples.
1) livejournal messaging sucks. If you need some immediate answers to questions involving your commission, contact my email: lonewanderer2989@yahoo.com as I can get to that from my phone!
2) Please include what you purchased and a valid email address you can be contacted from with your payment.http://www.livejournal.com/update.bml

Feel free to ask me any questions! Now have some examples!


http://lonepichu.deviantart.com/
http://glacidea.tumblr.com/




Also, I am looking to sell my Volcarona plush.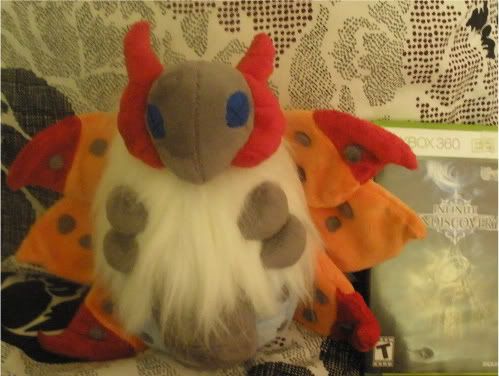 I'm looking for 200 shipped, but am very open to accepting other offers.

Thanks for looking! Hope to work with you lovely people!