I was browsing the "other" place to buy Pokemon (hopefully yall know what I mean, lol) when I saw THIS!


I don't collect Teddiursa, but I see one of Pikachu on the tag, and I would LOVE to have one (or better, four!) of these for my Pikabug. I tried google, but couldn't find anything. Does anyone have one of the Pikachu, or know where I could get one?

A few recent gets under the cut!



First off, these: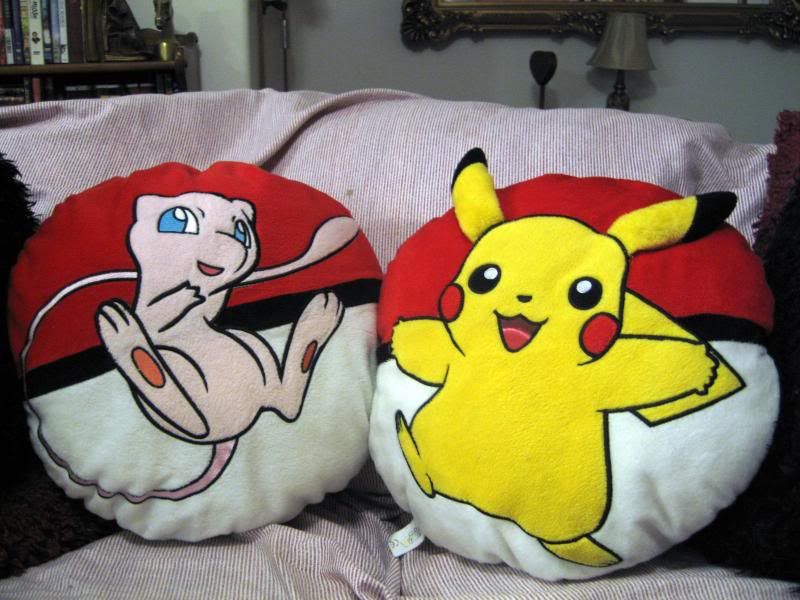 eBay find, and I got them for crazy cheap. I've been on the hunt for Pikachu for a very long time, and couldn't find him anywhere. I don't collect Mew, but it looked like Pika needed a buddy. Neither have hang tags, and Mew is quite lumpy (I could restuff, but I'm not that worried), but I still am in love with Pikachu, he's so cute!



Another eBay find. The alarm is just a typical annoying sound, but when it goes off, Pikachu's cheeks flash! I don't usually like Onix, but I think he's completely adorable here. Oh, and it's just a shadow that makes Pikachu's ear look like it's falling off :( Pikachu is all one piece. He's permanently attached to Onix. It was made by Banpresto.



The most beautiful hat ever is from
milomilotic11 and I love it! It's a little small for my head, so it'll probably go atop a Pikachu in the plush display in the back seat of my car. The rest of the stuff is from a local used toy store. Rollerball figures, weird Charmander and TOMY Krabby, and I'm about 95% certain it's a Diglett in the BK bag. Ignore Kaiba keychain, that's just because Eric Stuart (original Brock & James) is one of my favorite voice actors, so I thought I'd add it to my Pika animecon bag. Kangaskhan has a big blue paint rub (maybe marker) on his head. Does anyone have any advice on cleaning figures? I'm sure this has been asked a million times here, but I can't find anything that works.

Lastly: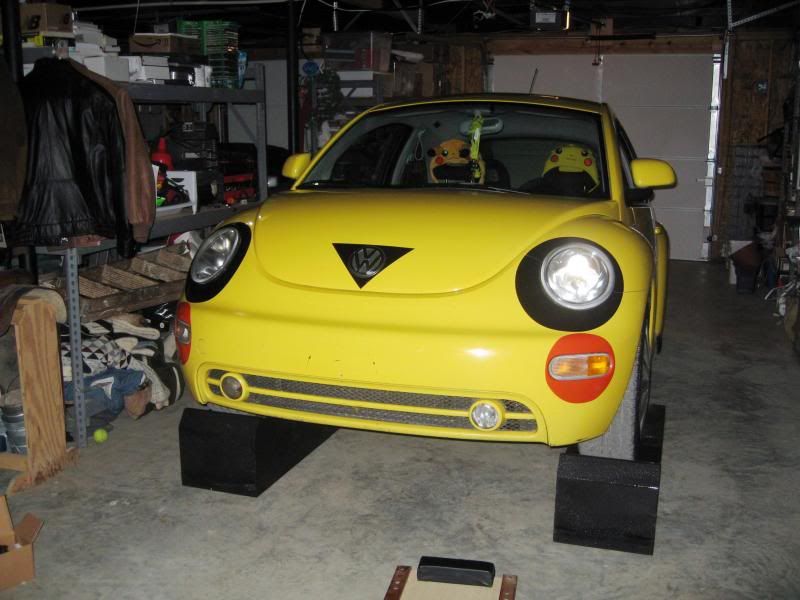 Pikabug getting some cosmetic work! Please ignore the crap in my basement. Right turn signal light was changed, and foglights will be changed when my husband figures out what he's doing.