I saw the doorknobs on eBay and HAD to have them, and of course, one thing leads to another..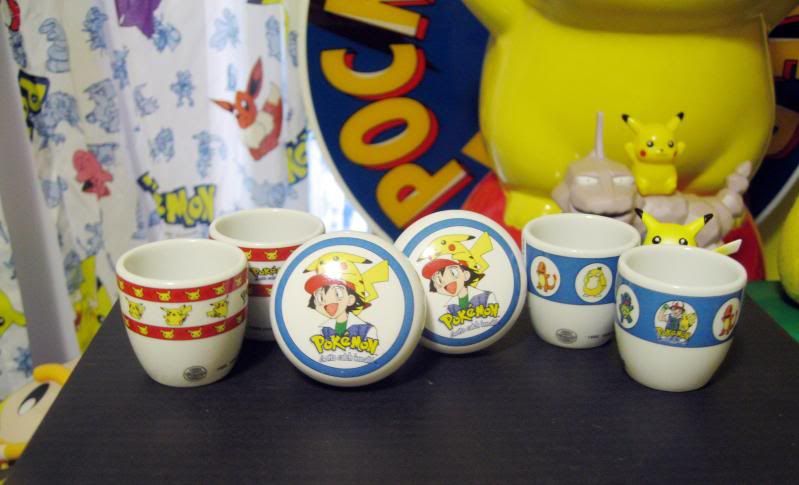 Wade egg cups and doorknobs from England. More pictures under the cut!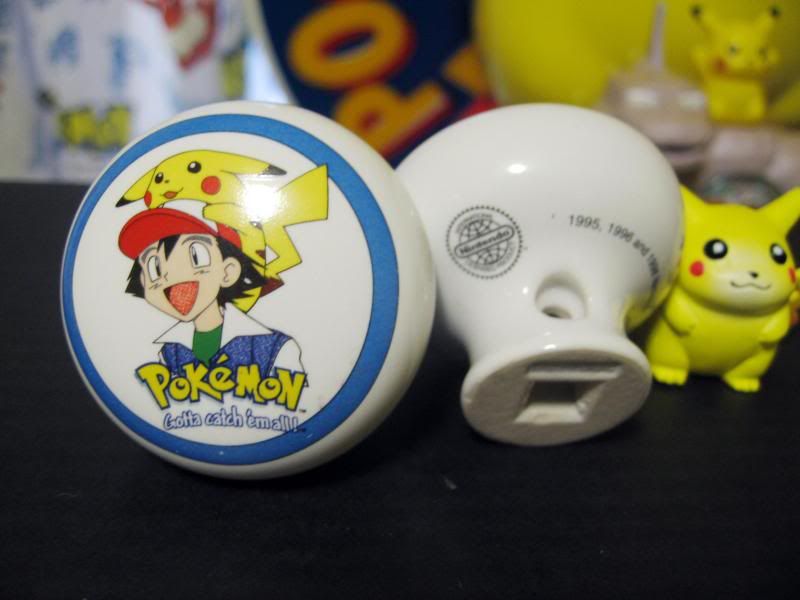 Door knobs that started it. I saw them and HAD to have them, because I love Ash and Pikachu. (TOMY Pikachu is just there to stop the doorknobs from rolling so I coukld get the picture)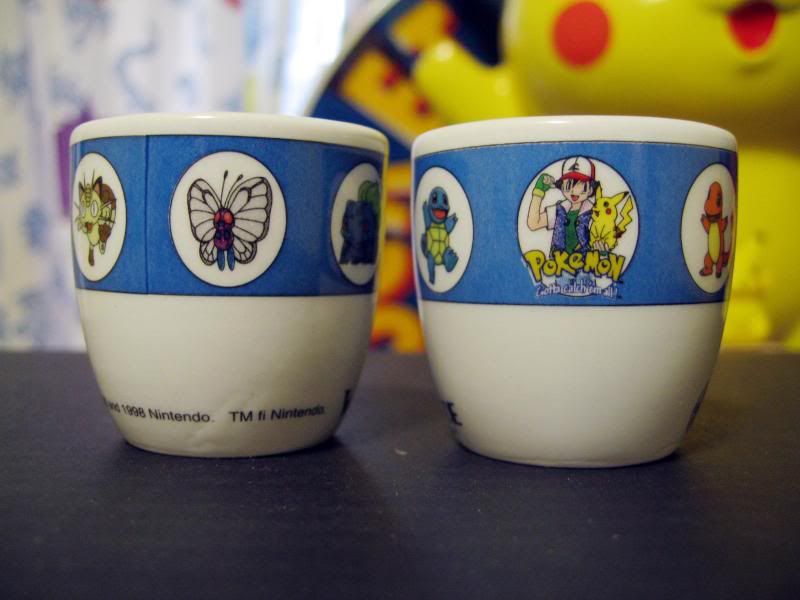 Blue egg cups. Once again, had to have because of Ash and Pikachu. But they're really cool, with all the stater Pokemon. They're pretty small, about 2 inches tall.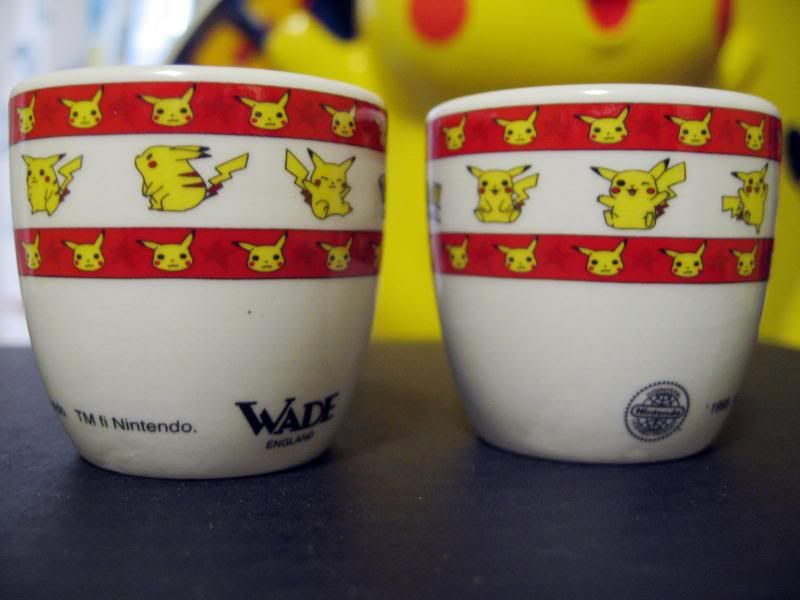 My favorite, Pikachu! Isn't he adorable? These are also about 2 inches tall.

That's all for today. My dad is visiting, so I put him at work seeing if the doorknobs will work on my door or not.

Quick question, are these pretty popular in England? I haven't seen any other than these on eBay, and they're pretty old. Just curious! (0^_^0)