For all you students ;w; good lucky on finals that are up and coming! Can't believe it's already almost May. Anyways though I come with a little collection weeding.

Also I do have some a want (I do know there are places that sell these but want to ask the community)
- Pokemon Dot Figures (At least with the box/in good condition)

Sales preview (really these and a eevee zukan under the cut)


Rules + Information

Granted Sales Permission on 8/4/11 by
denkimouse

. and here is

My feedback Post and PKM feedback


I ship from the US, but do ship internationally ! S&H Fees are not included in the prices

There is no insurance/delivery confrmation - please let me know if you would like this!

All community rules apply. So if you backout, I will give you negative feedback.

Serious bidders and buyers ONLY (If you're just looking for a quote let me know). I expect payment within 72 hours after I have given you your final total.

I reserve the right to refuse to sell to anybody, especially if you have negative feedback.


All Plushes are in like new condition otherwise stated

Emolga MPC - NWT - $12
Emolga Banpresto - NWT - $7
Piplup Banpresto - With tag but tag has creases - $14
Mareep Friends Plush - Loved - $8
Seel Applause KFC w/creased tag *Note that this is pretty much like new but it has marker stains from storage ><* - $5
Dratini Applause KFC NWT - $11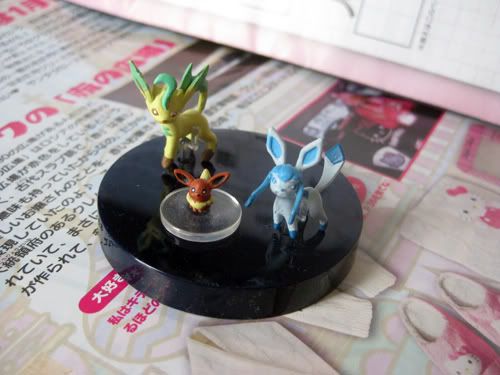 Leafeon/Glaceon/Eevee Zukan - $20