GA#33 by couchpotatonet
4 days for this auction
Rules:
- Granted sales permission on 03/10/11 by denkimouse
Link to all previous Ga's - http://couchpotatonet.livejournal.com/4636.html
Link to feedback: http://feedback.pkmncollectors.net/feedback/view/couchpotatonet/
- All standard community and GA rules apply!
- Bidding will end on Saturday, June 2nd @ 8:00 pm CST (count down timer)
- Please make bids in response to previous bids, with increments of at least $1
- Any thread with a bid placed in the last five minutes of the auction will be extended until 5 minutes has passed without a bid.
- No deleting bids or backing out.

- Bids are in increments of $1.

- You must be ready to pay immediately once the invoice is in.
- Please have PMs turned on to receive your invoice
- There will be 2 payments.
Payment 1 – auction price + fees & shipping to me
Payment 2 – fees & shipping from me to you
- I will be shipping from USA 72758.
- Seller is charging $6.05 Shipping.
- I will not be claiming anything. I will bid with everyone else.
- Seller's Comments: Standing they vary from 4-11 inches!
They are all in used condition and all bare blackouts on the bottoms of their feet. These balckouts are due to children's name's being previously written on them. They are not visible in the photographs, nor are they visible when displayed. Most of these figures were won back in 2005 at the Johnson's Space Center at an official Pokemon Center Festival. The Lugia is particularly rare, as only a few lucky people managed to walk away with one that evening (the odds being 1-200).
These figures have been used, they all bear some light marks, and wear. They are still in decent condition. All of the figures have movable joints - typically arms and legs, some include turn-able heads and tails as well! Perfect for posing.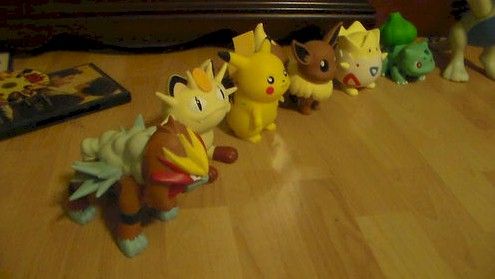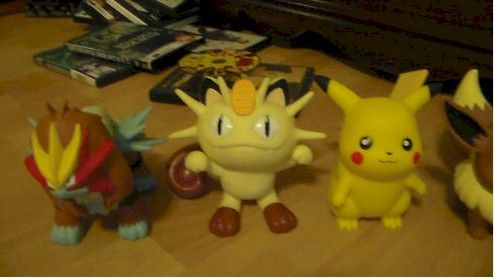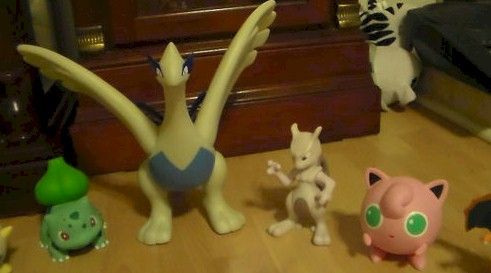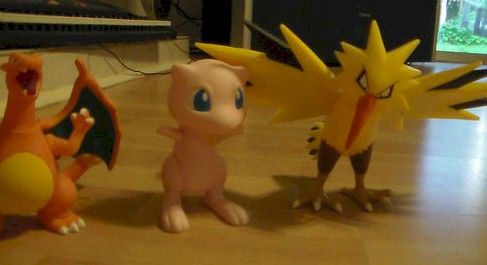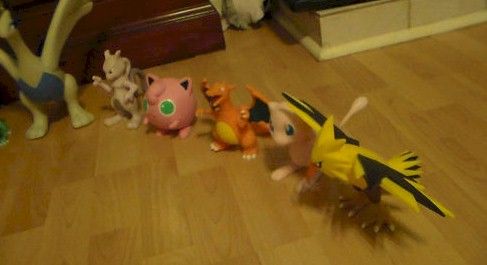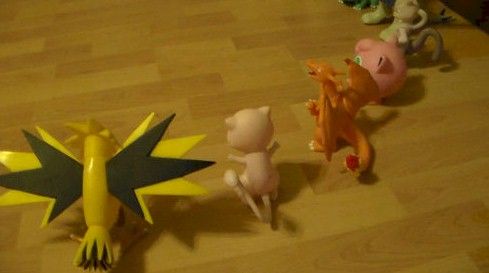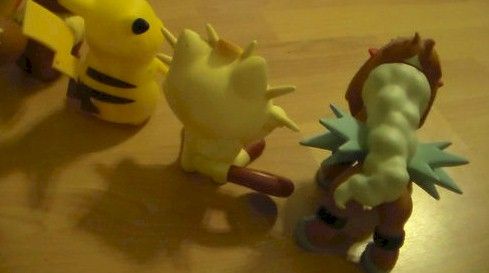 Example of marks on bottom of feet.
Please wait for threads before bidding. Thanks
Threads up, bidding may begin.
Bidding is over. We won

LJ Update Link: http://pkmncollectors.livejournal.com/12449169.html
eBay Auction Link: http://www.ebay.com/itm/230799188344