This is all stuff I got over the last few weeks.



First is this Pokeball gumball machine I got at Toys R' Us. I couldn't resist getting it and I'm glad I did, I just love this thing!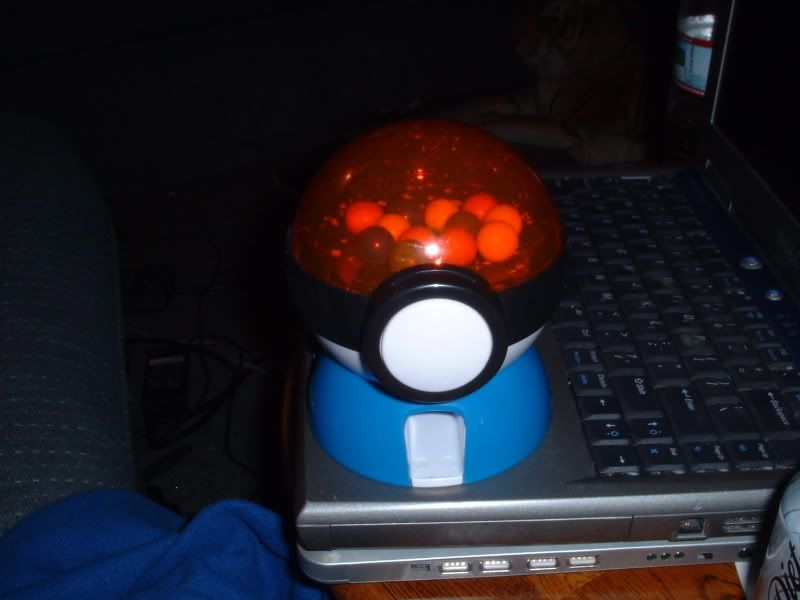 Next is this kite that my friend got me. It's awsome and I have plans of opening it up and hanging it on my ceiling.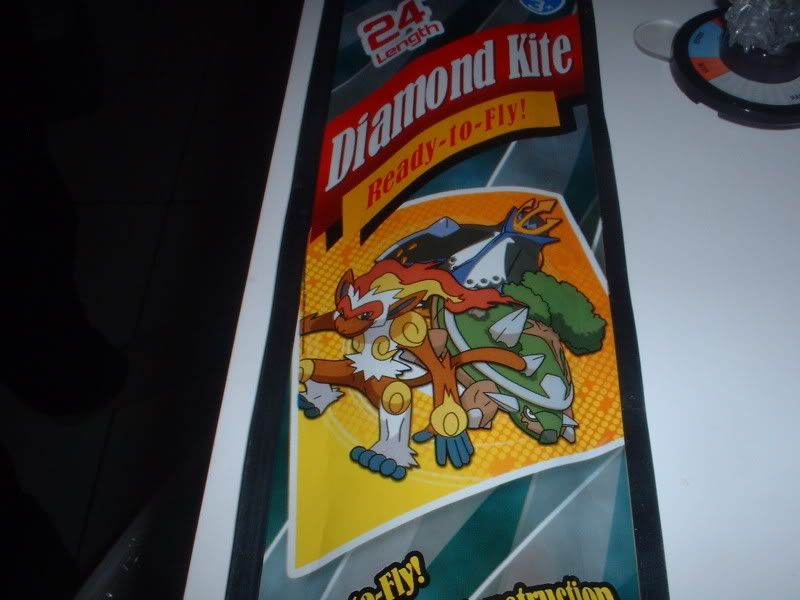 Now for some of my new collection items. When I was in Newburry Comics with my friend I spotted this fella. He was really shy. He was completely facing the back of the package and now he's hanging out with my clear Groudon.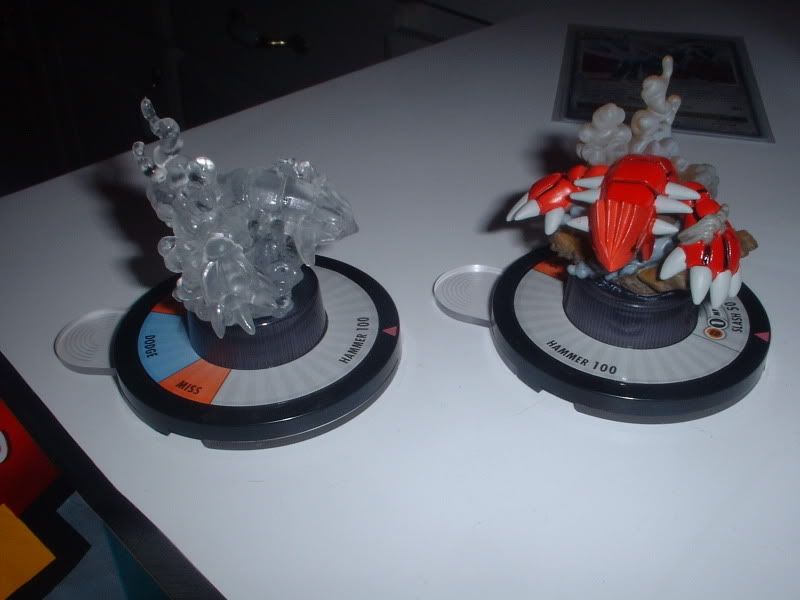 I got a new Dialga figure too. It's the Jakks one hanging out with the Tomy and the giant Toys R' Us exclusive Dialga. I also have the Dialga marble. I still need to get the light up Dialga from my K.B toys store because theres a space between the Tomy and the giant figure. I like having them ordered from the smallest to the largest.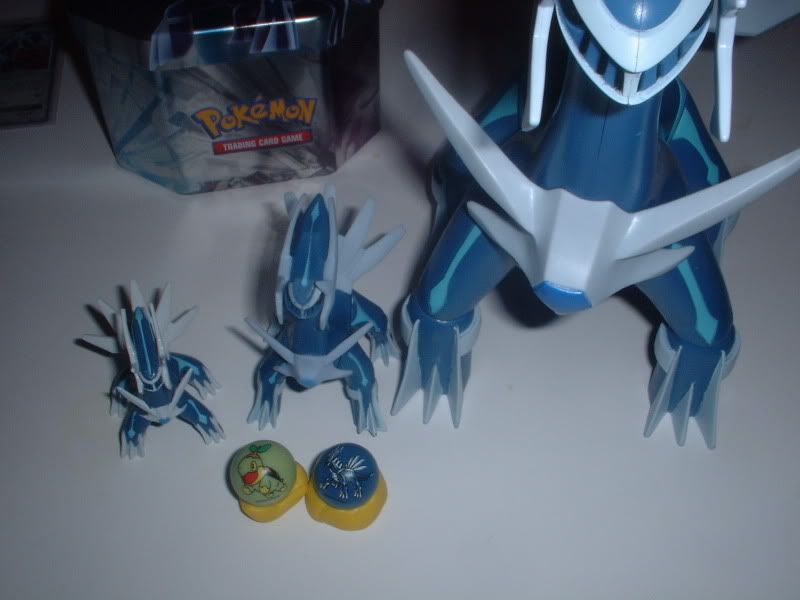 Here is a close-up picture of the marbles. I have them sitting in little pieces of clay to keep them from moving. There's Turtwig too for my little Turtwig collection.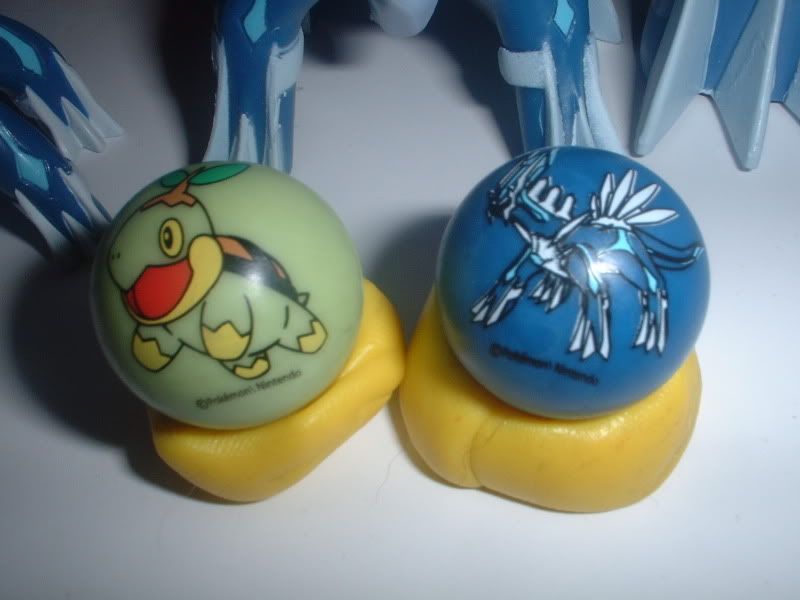 And here's the last of the Dialga items is the Dialga tin with the Dialga LV. X promo.
And last is my pathetic attempt at making an Ampharos out of clay. It looks like its screaming "Whyyyyyyyy!?" The Medicham was made by my friend.
well that's all for now.