Sorry for another post, but I just had to make a quick update. Last week I went to Circuit City with my husband, as he was scouting out deals (as he always does) and I was looking at the DS peripherals, and noticed an awesome Turtwig stylus. Unfortunately, I didn't want Turtwig, but looking at the back I saw that they also had Piplup, Chimchar and Pikachu. So I asked the customer service rep if there were any more in the back; he said no, and that they usually get new shipments every Friday. Good deal, I would just come back next weekend.

My patience paid off, and there was one solitary Piplup waiting for me!


Sorry for the crappy pics, my camera sucks. :/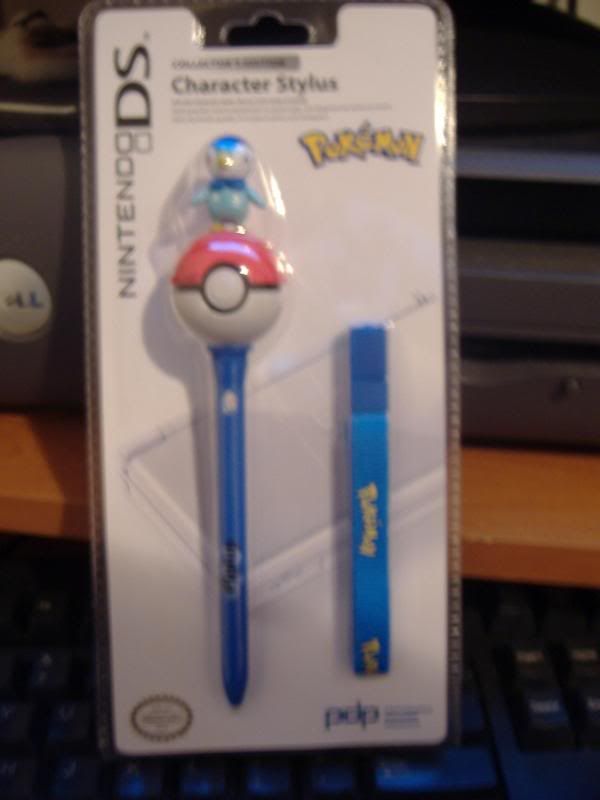 I find it ironic that they're called "Collector's Edition." X3

Edit: Found them on Circuitcity.com.