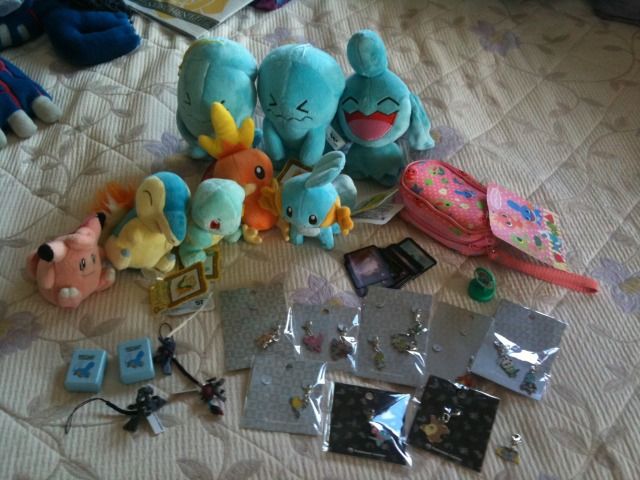 Granted sales permission on 02 April 2012 by entirelycliched
Feedback: http://feedback.pkmncollectors.net/feedback/view/raz2b/

Prices in USD
Shipping is from AUSTRALIA, so non-flats start at $10.50
Flats start at 2.50~
Shipping not included unless otehrwise stated!

Payment via Paypal!
At the moment, NO HOLDS
Willing to do PARTIAL TRADES for anything on my wishlist


SALES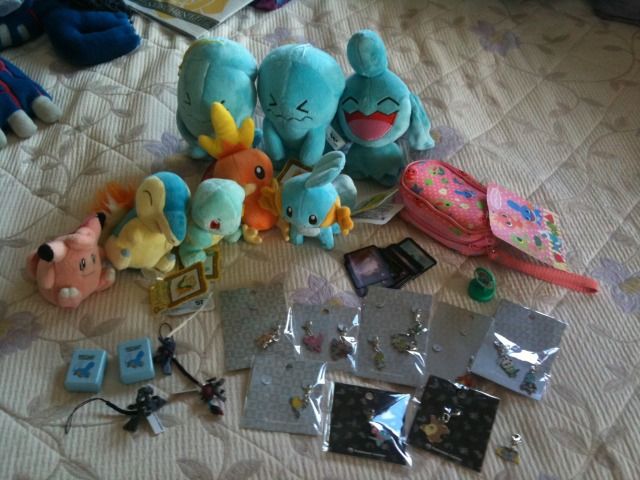 MWT Yellow string Wobba - Banpresto 2005: $13
MWT White String Wobba - Banpresto 2009: $13
Wynaut (tushtag only): $12

Pokemon Time pouch: $20

MWT Canvas plush(Cyndaquil+Squirtle+Mudkip+Torchic):

Zorua/Zoroark/Zekrom straps: $4.50 shipped each

Mudkip Bento eraser boxes: $5 shipped each (Inside)

Ivysaur Retuden+Clefairy Friends plush: $18.50 shipped (Or $5 for the plush, and $2.50 for the stamp, however these are still classed as Parcels u___u' )

Charmeleon/Gligar/Gliscor/Ralts/Kirlia/Gallade/Monferno/Oshawott/Dewott/Pelliper charms: $5 each


Chinchou Jhoto dex charm/ Porygon Jhoto Dex charm/Kangaskhan Jhoto Dex cham: $7 each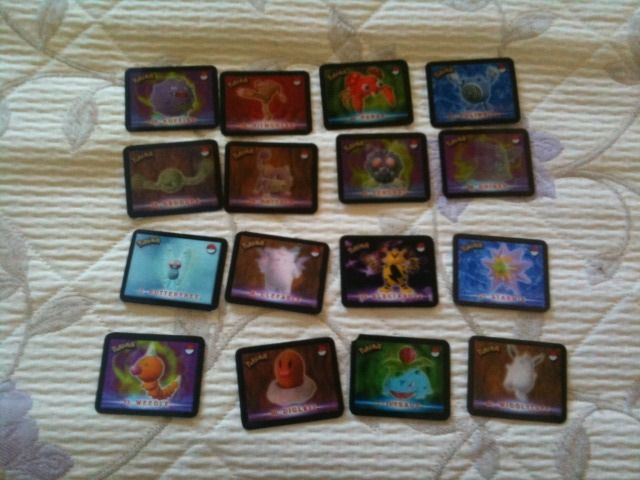 Pokemon stadium action 3D flips
50 cents each, except Bubla line who has a
small chip off one corner of the card
: 25 cents.
Sold: Butterfree, Geodude
MWT Talking plush
Cyndaquil: $15
Chikortia:$12
TOMY Totdile plush: $6
MWT 2004 banpresto squirtle: $12
Charmander (No tushtag :c ): $7
2005 Banpresto Bulbasaur: $10
AUCTION
UFO luxray
This guy's tushtag and hangstring is missing :c
He's a little dirty, but I'll definitely be giving him a wipe down before I ship it to whoever wins :3
Start: $15
Auction ends on the 26th at 4pm, Perth time.
Community Rules apply!
NO SNIPING PLEASE
Bidding in increments of $1~