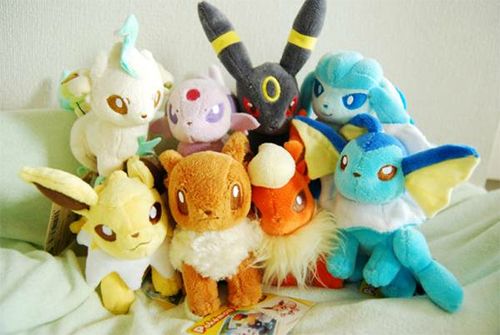 Auction Info and Rules

Bidding on this lovely lot ends - Bidding ends Saturday, June 30 1, 11:59 PM (EST).
Countdown timer here!

- Bids must reply to the previous bid, and made in increments of no lower than $1.
- No sniping! As per community rules, any thread with a bid placed in the last five minutes of the auction will be extended until 5 minutes has passed without a bid.
- I ship from Canada! Feel free to ask for shipping prices.
- If you have any concerns, please ask before you place a bid. Thanks! :)
- I have the right to disallow bidders if I do not feel comfortable dealing with you :( I've never had this happen before.. but just as a note!
- NO DELETING BIDS this is against comm rules as it screws everyone up D: If something really big comes up, please let me know and I'll do my best to work something out!

I am claiming Vaporeon for $150, willing to go higher if it looks like we need it!

Note: According to the translated page, all of the Canvas have their hang tags except Glaceon.

ALL CANVAS START AT $30!

We are down to one host, so EEVEE has a thread now!
http://pkmncollectors.livejournal.com/12554384.html?thread=406283152#t406283152

Please no bidding until I get up the threads! Go for it!