OVER NO MORE BIDDING WILL BE CACLUATING TOTALS:

Hello everyone, Seeing as I live in Colorado and many people have been affected by the fire I'm holding an auction where 25% of what I make in profit will go to help them. :D I have TOMY's Plushies Kids and some Tissue Packets! Tomy's start at only $1.00 Plushies at $1.25 Kids at $1.50! I also have a link to my Sales page where i have many many stickers! along with some more expensive plush! :D Please bid!

Mods please let me know if this isn't allowed. I'll just change it to a regular acution. either way i'm donating to help colorado, but if i can't say so here then I'll remove that information :D
here's a teaser pic (this isn't even half of the items ^^'')


I have listed next to the pictures which page they are on! :D So hope this helps!



AuctionRules! PLEASE READ THEM ALL!

Was granted sales permission on 5/6/12 by
entirelycliched
Feedback can be looked at here: http://feedback.pkmncollectors.net/feedback/view/mew_luvs_mewtwo/
GUIDELINES:
ALL PKMNCOLLECTORS RULES APPLY!
~ I only accept PAYPAL
~ Please sent payments to: Link815 (at) comcast (dot) net
~ I ship from the US and willing to ship worldwide,

Though I am not responsible for custom payments, so keep that in mind, as it could happen.


~ Prices are in USD and do not include shipping unless otherwise indicated
~ Shipping is based on the weight of your order, I have a scale
~ Buyers must pay for insurance for anything over $75.00 I's usually never more than 2 until you go over 125 i think.
~ I include tracking/delivery confirmation as part of the shipping prices. Unless you do not want it, PLEASE STATE THIS. If you do not want tracking/delivery (*it's only .85 cents) then I am not responsible for the item or any kind of refund once it leaves my hands!
~ Payment is expected within 24 hours, unless otherwise agreed upon, I will not ship till I am paid, and after 2 weeks the item goes back up unless you keep in contact with me, and negative feed back will be left.
~ Haggling is accepted, but I reserve the right to refuse any offer.
~ Willing to trade, if the item in question has not been bid on. Once an item has a bid then it can only be bid on, no trades!
~ I also reserve the right to not sell to anyone I do not deem fit, Though everyone gets a fair chance! :D
~I have a small child at home, and I will not tolerate anyone backing out unless something serious has happend, do not make a habit of it though, this takes a lot of time, back and forth and Its hard to relist things when I'm constantly chasing after the active little monster :D
~

Please Bid in increments of at least .25 cents up to $5.00 then $1.00 or more for anything over $5.00 (example: starting bid: 1.25 Next bid 1.50 ((or more :D) 4.75 > 5.00> 6.00)) does that make since?


~ask questions in the appropriate thread.
~ If i feel more rules are needed I can add them. but you guys are pretty pro at this, so I dought this will happen :D
~ Please do not use my pictures. I'll send you a copy through email for grails if you would like!


~ PLEASE DO NOT EDIT POSTS! JUST POST BELOW in a new post! I WILL NOT TOLERATE THIS HAPPENING! THANK YOU





Feel free to start bidding as soon as the thread for the item you want is up. No need to wait.
This auction will end in 1 week 3 days. *can someone please show me where to get a count down?*
Also visit my sales, click the link!
http://mew-luvs-mewtwo.livejournal.com/3228.html#cutid1

*also sorry in advance for misspellings on the pokemon names, :D I'm bad with normal words haha, and there are a lot of items here so forgive me! Doubles are usually in a different pic, and tomy's are listed as *Picture # Pokemonname just to help you guys out with doubles and such :D

Auction ends Sunday July 8th at 6:00 pm Mountain daylight Time. *this is to give everyone a fair chance at getting something since there is so many items and I have some events to go to the friday and saturday before! :D

TOMY'S!!!!
Each start at only $1.00 in every pic, Most are slightly scuffed, but they are all in pretty decent shape, Some have missing bases, or broken pieces but those should be obvious in the pics, please ask questions before bidding, more pictures can be provided if asked.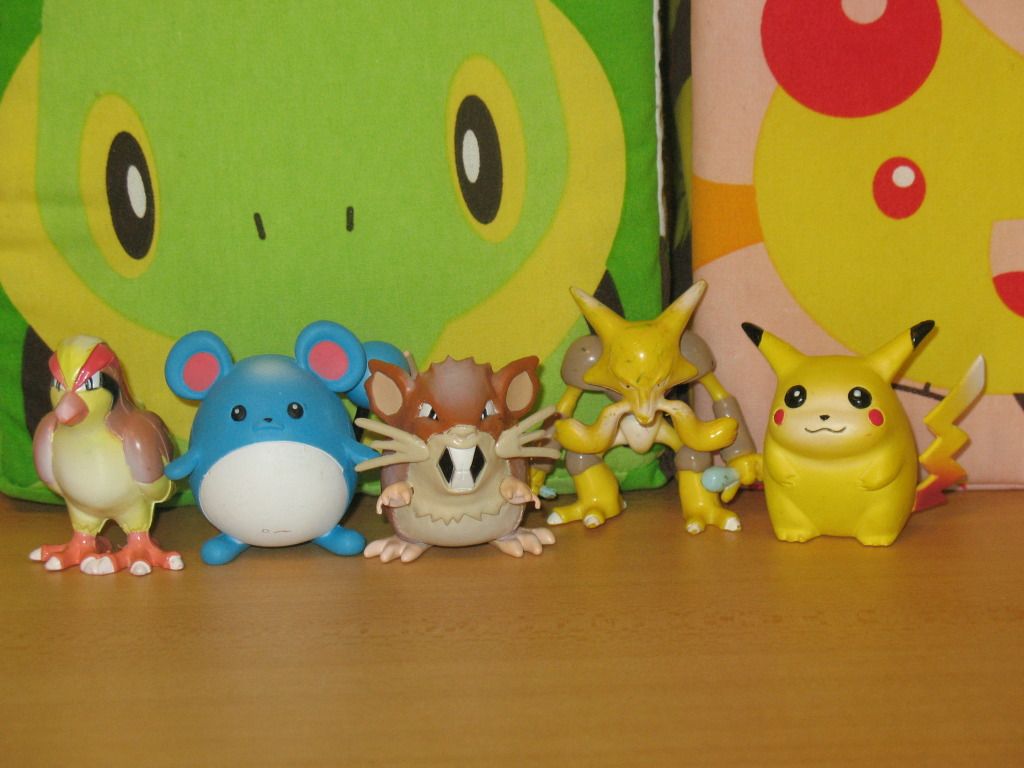 Page 1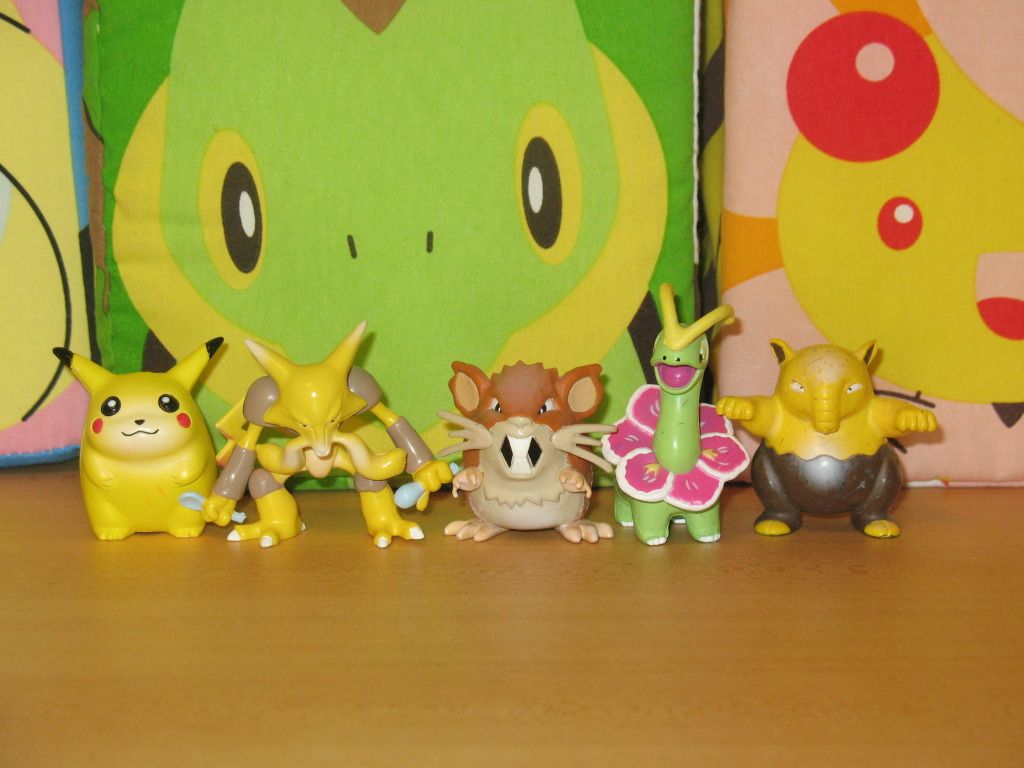 Page 1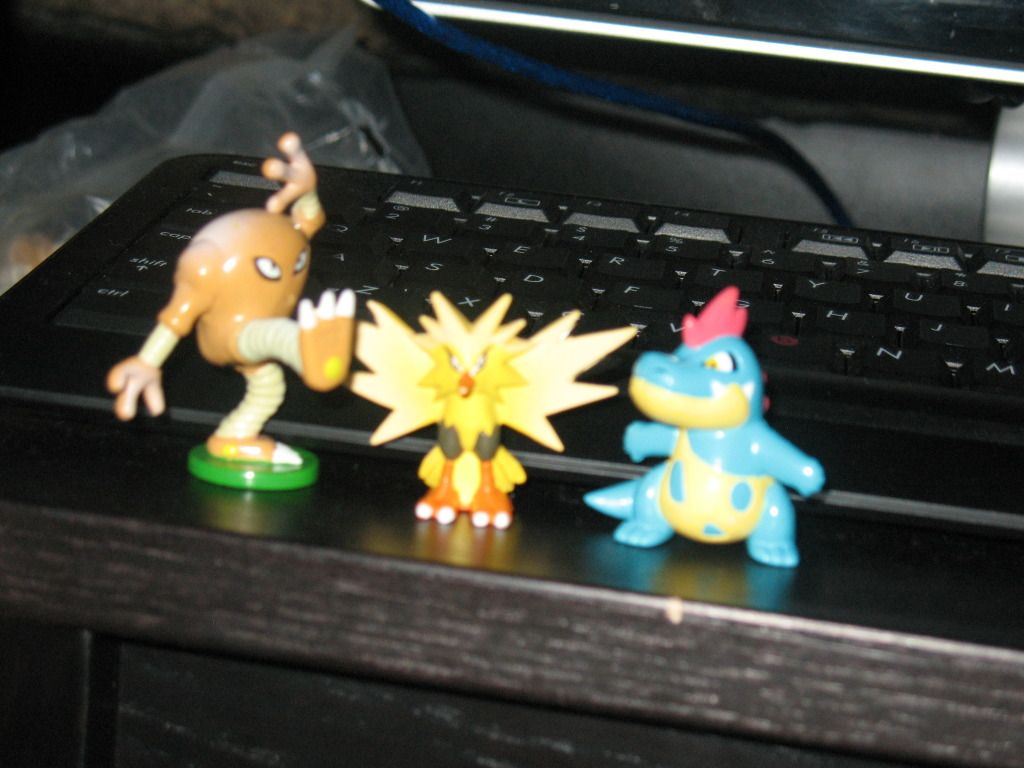 Page 1

Page 1

Page 1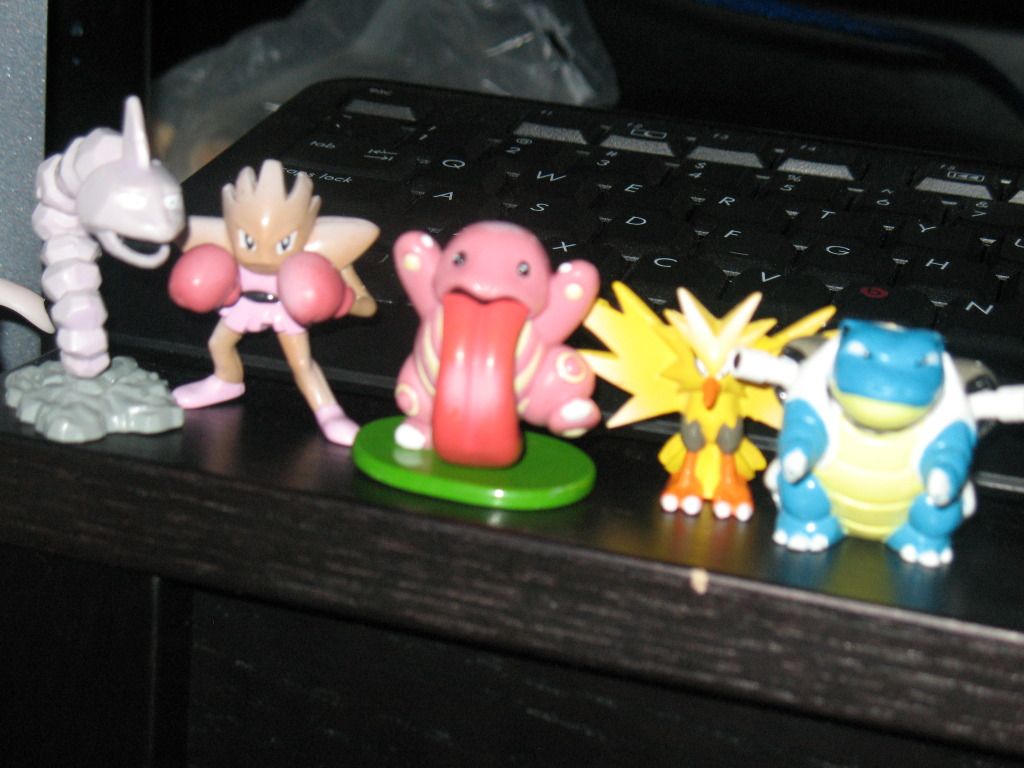 onix and Hitmonchan page 1
Lickitung zapadose blastoise page 2

Page 2
Blissy is not part, My mistake :O I realized that was my only one that I promised to someoneelse :X way to many figures!

Page 2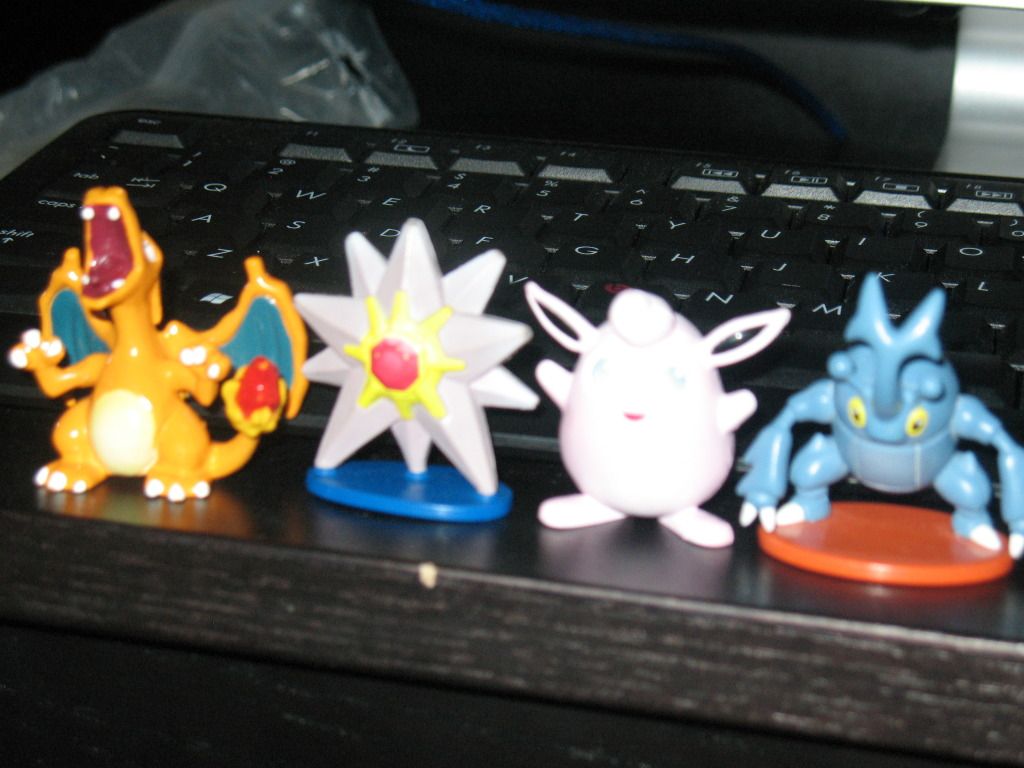 Page 2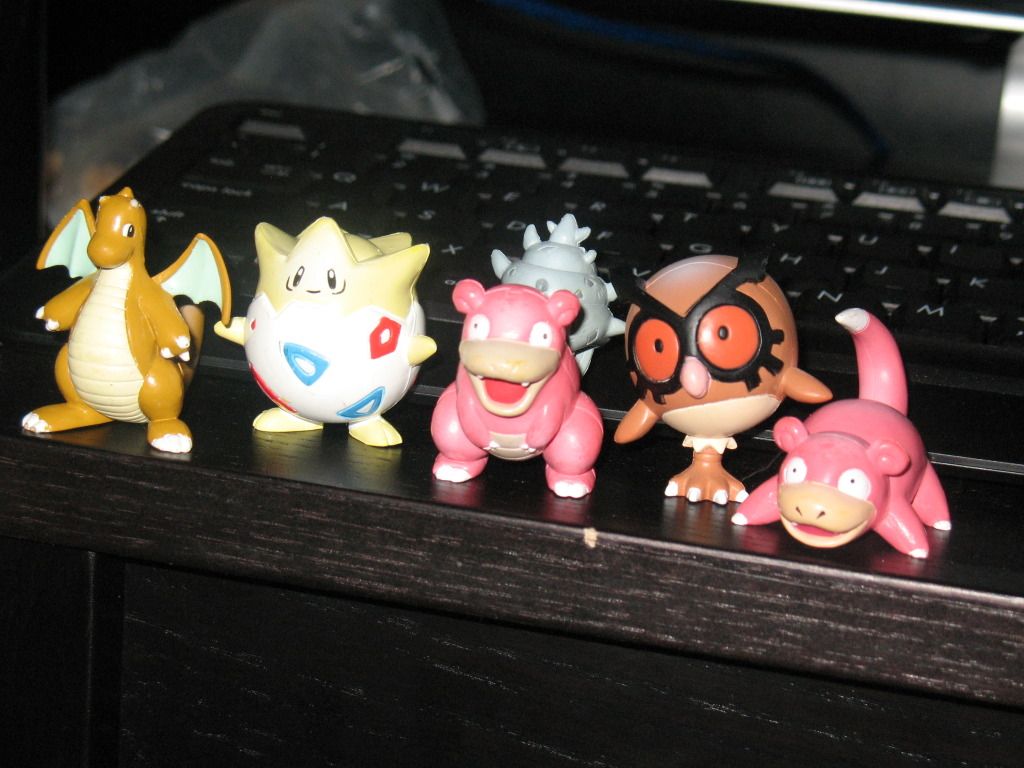 Page 2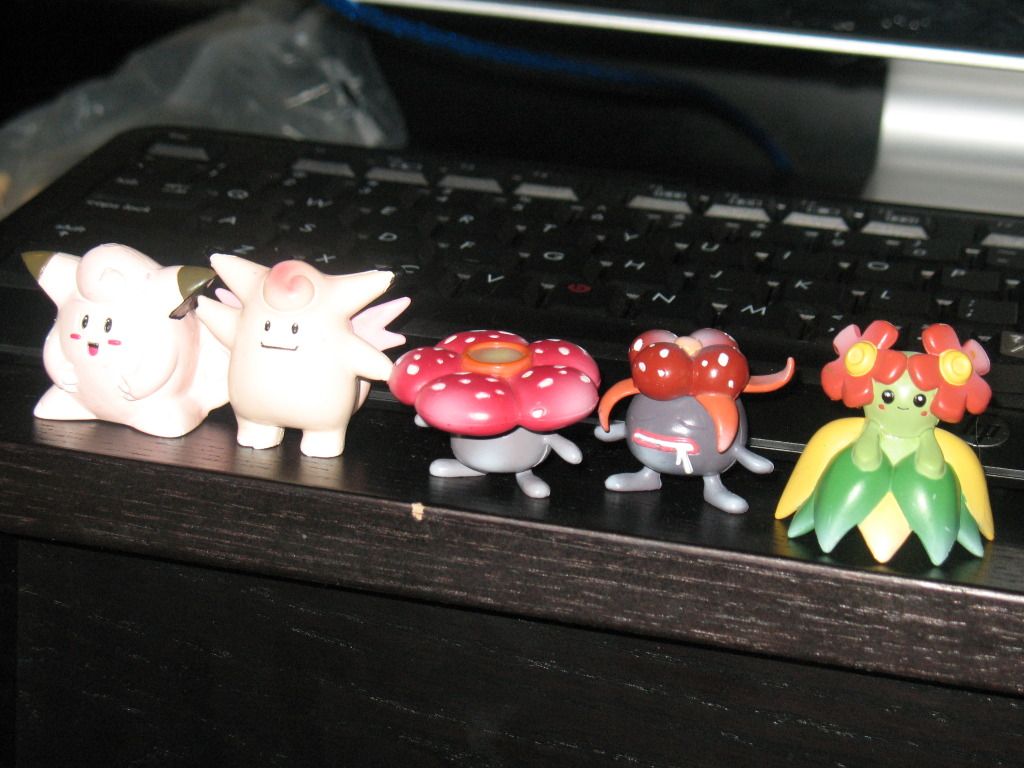 Calfairy Clafable and Viaplume page 2
Gloom and Bellossom page 3

Page 3

page 3

Page 3

Page 3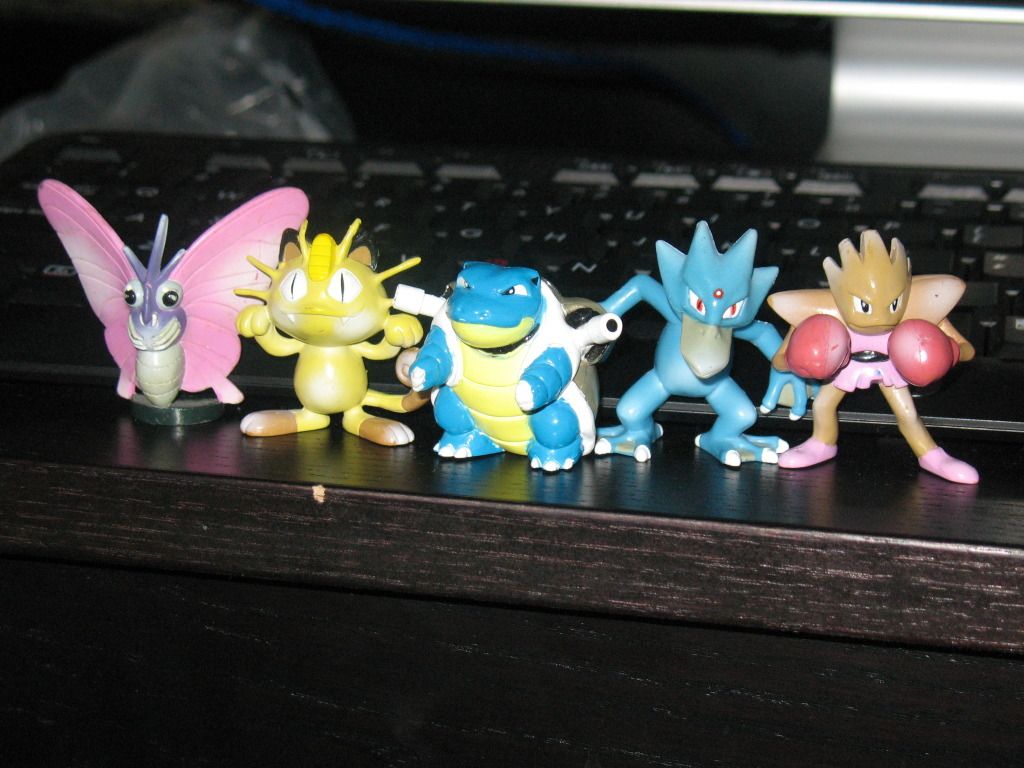 Venomoth Meowth Blastoise Golduck Page 3
hitmonchan page 4

Page 4

Page 4

Page 4

Page 4


Drowsey Page 4
Pidegot down page 5
P
Page 5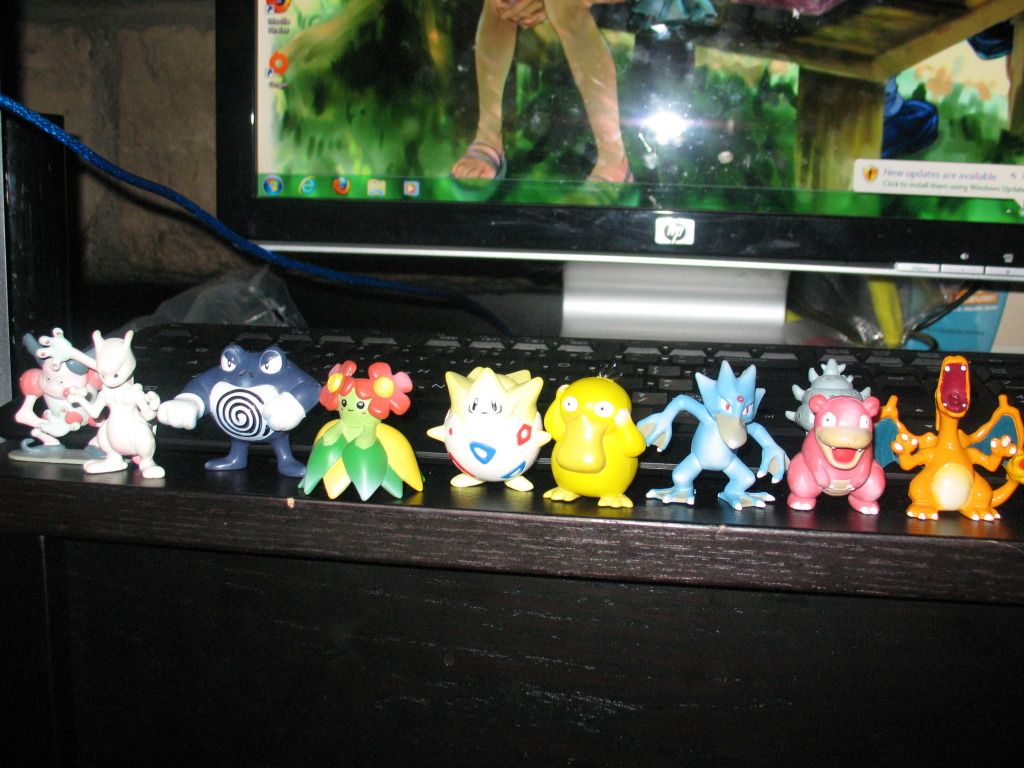 Page 5

Plush
Each plush starts at $1.25

This is Shellos #1 I have two! :D

Page 6
Togachic Hasbro, tush tag only has someone's name on it

Page 6
Plusle Jakks the tush tag is cut

Page 6
Plusle Hasbro no tushtag

Page 6
Shellos 2! <3

Page 6

Kids Starting price is 1.50
Most kids are scuffed, but some are good, please ask if you want more pictures, I'll take them for you.

Page 6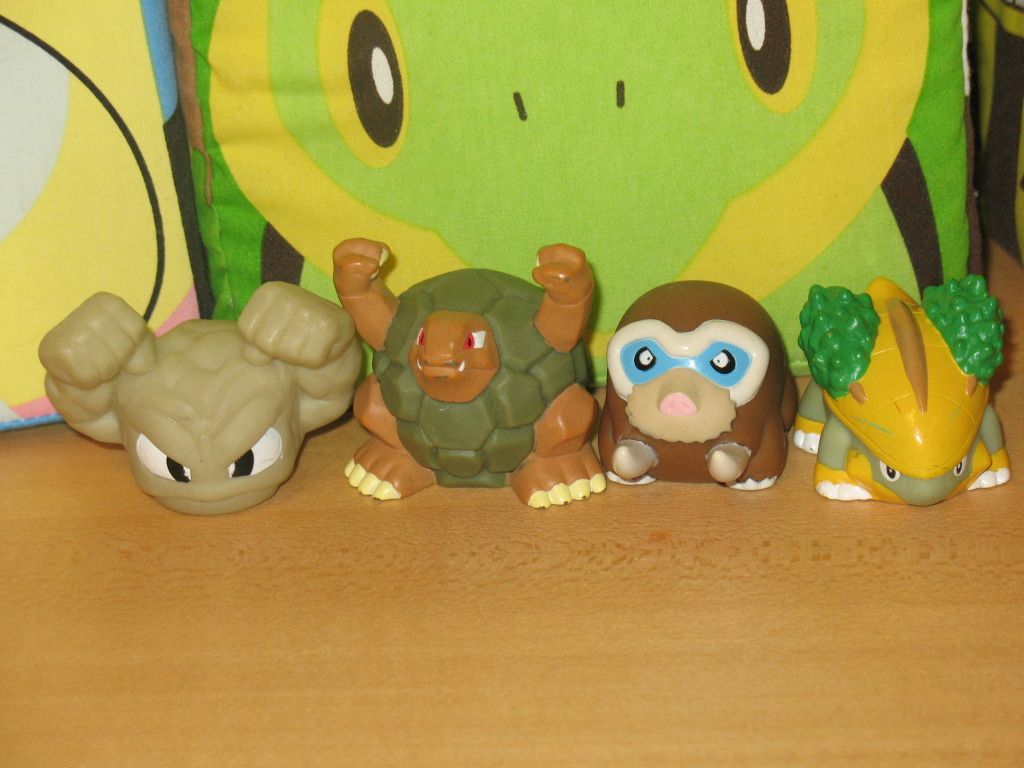 Page 6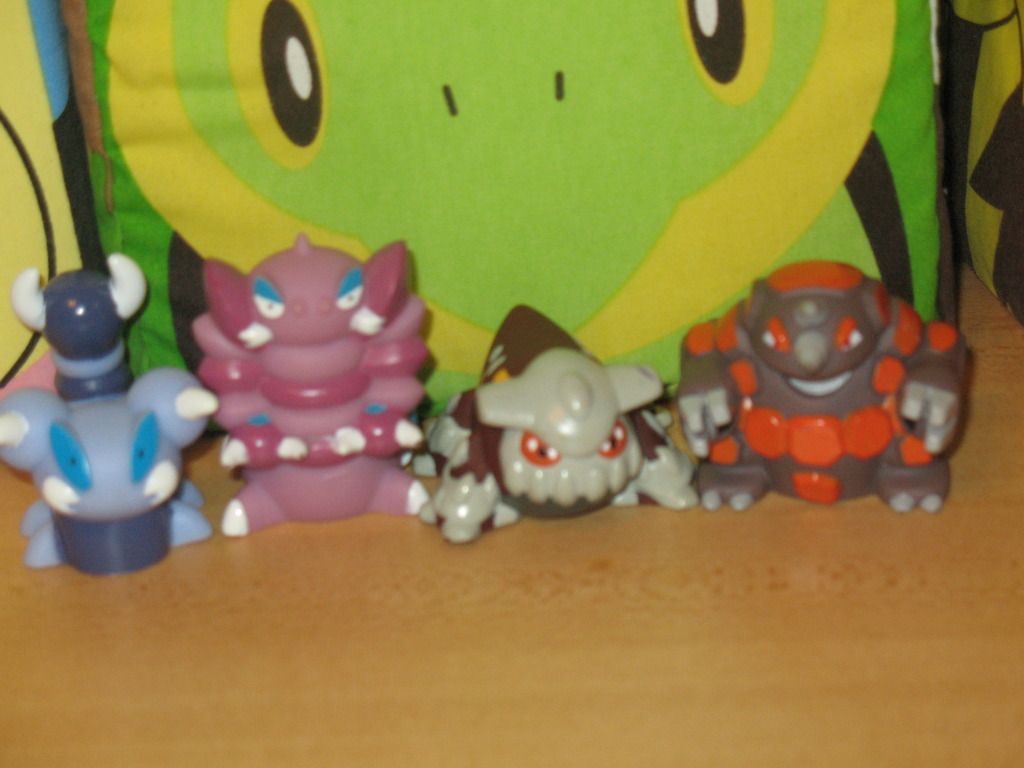 Page 6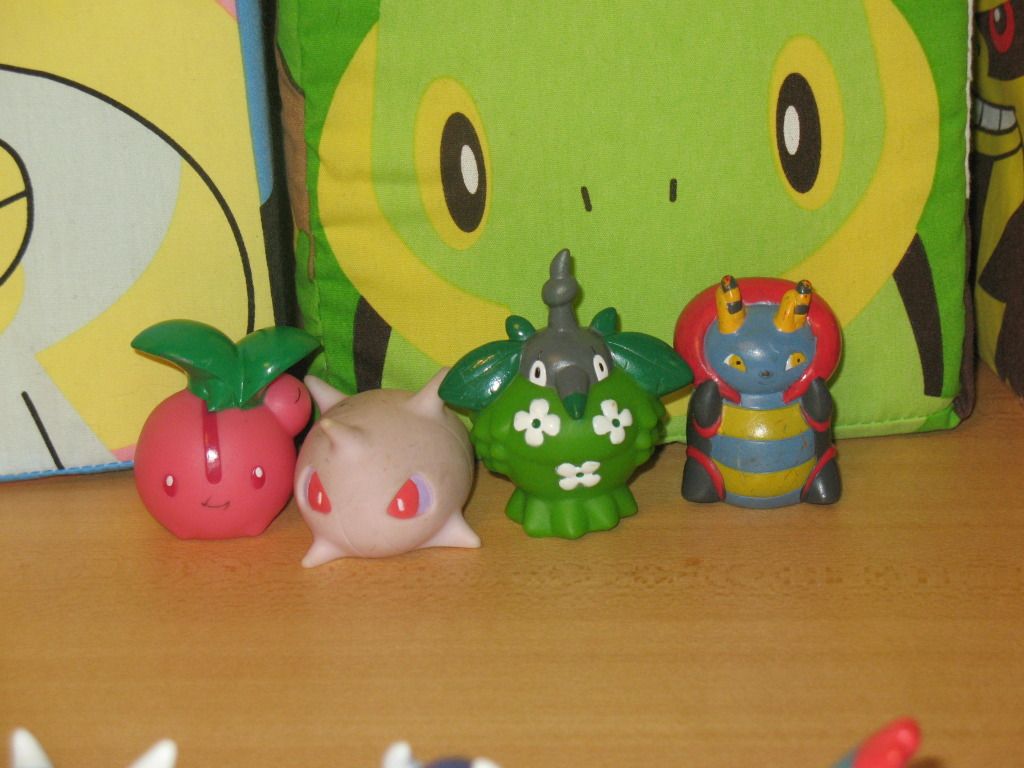 Page 6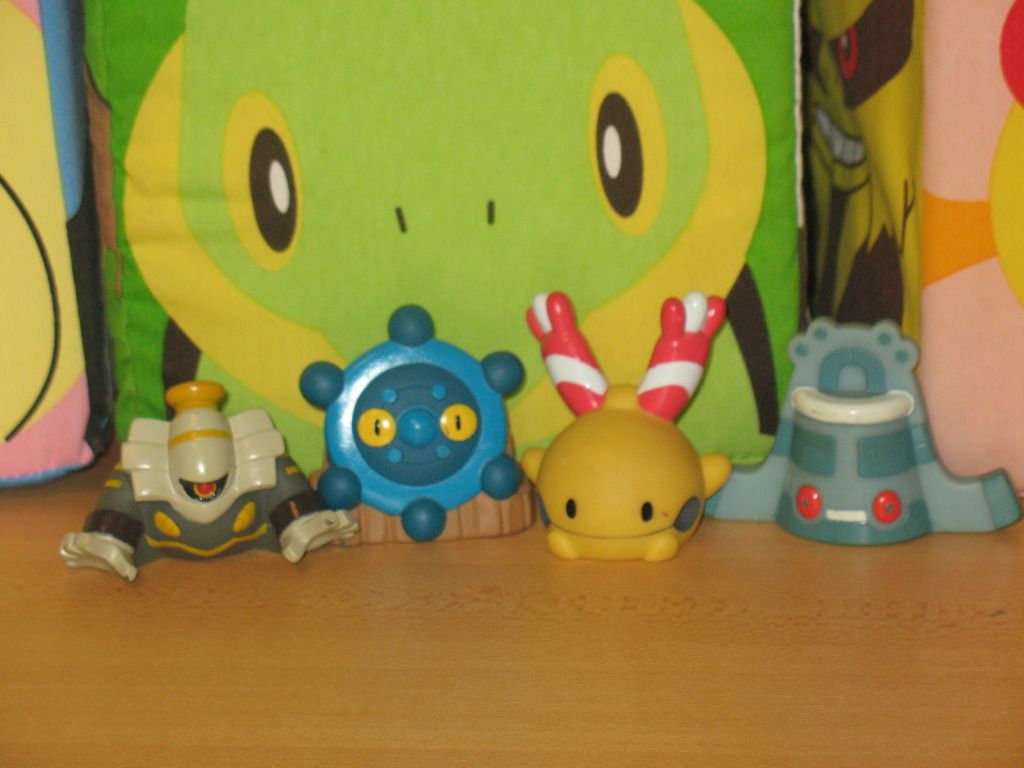 To Chingling page 6
Bronzong page 7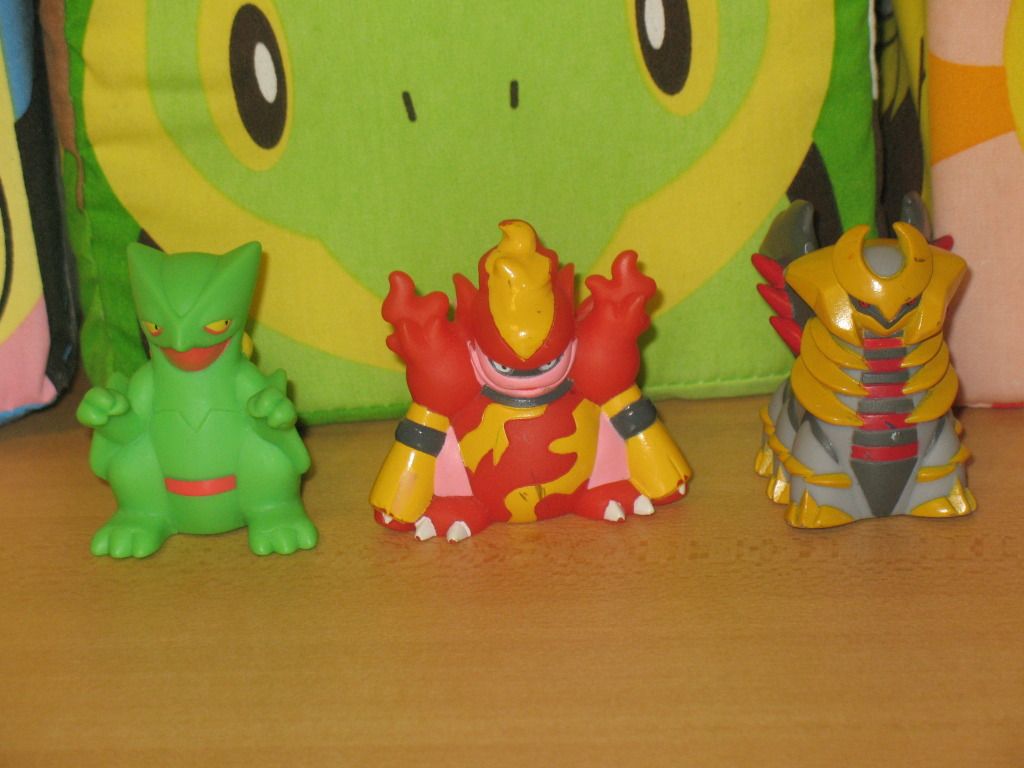 Page 7

Page 7

Page 7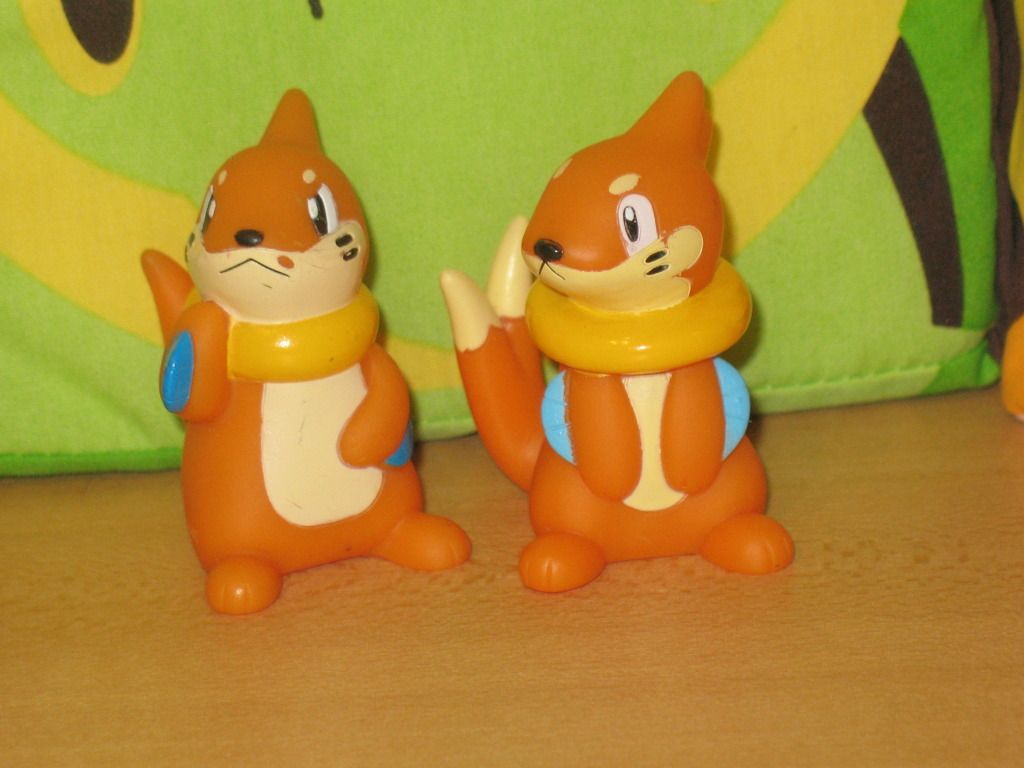 Page 7

Other Items:
Tissue packets never used :P Each start at 3.00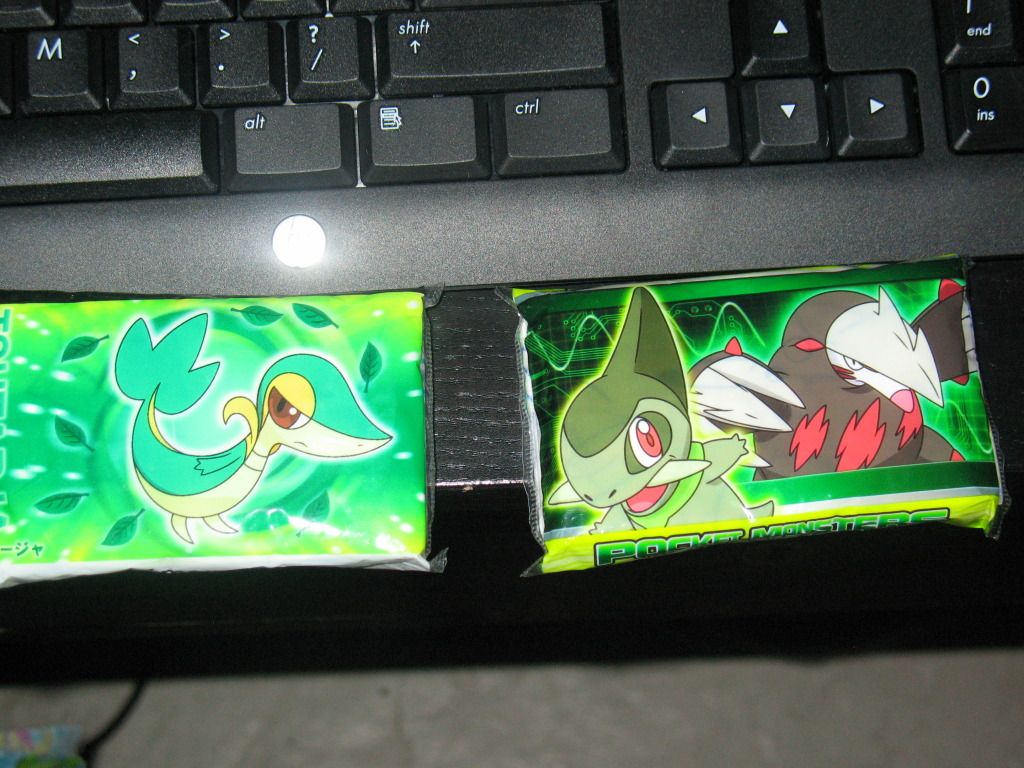 Page 7
Old Mc toy: Starts at .25

Page 7


Everything is up and i have lables by the pictures to which page it goes to! HAPPY BIDDING!