Hey everyone. (: Trying to do some collection weeding so that I can make room for a massive amount of Pokedolls! I've slashed prices from my first post, so please come and take a look! I have figures, plush, and TCG. <3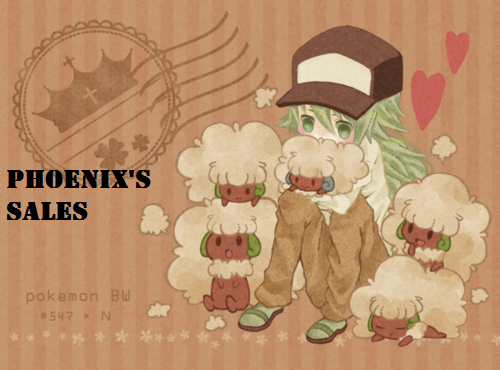 •
I was granted sales permission by entirely cliched on 06/02/2012
•My community feedback page is here: http://feedback.pkmncollectors.net/feedback/view/torrid_phoenix/
•

I ship from Douglasville, GA, ZIP 30135
•

I ship using USPS
-Shipping for TCG will start at $.60 within the US
-Shipping for plush and figures will start at $3 within the US and will be shipped in a padded envelope via Priority Parcel post
- shipping for plush and figures will start at $5 if you would like it in a box (USPS Priority Mail)
•

Please ask about International Shipping!
•
I accept Paypal only
•

I will hold for 72 hours, please don't abuse this ;)
-If you do not ask for a hold, priority will be given to the first person who commits to buy!
•
You can haggle if you want, but I reserve the right to refuse offers.
Okay, here we go.
I want these all gone like whoa, so here are my prices.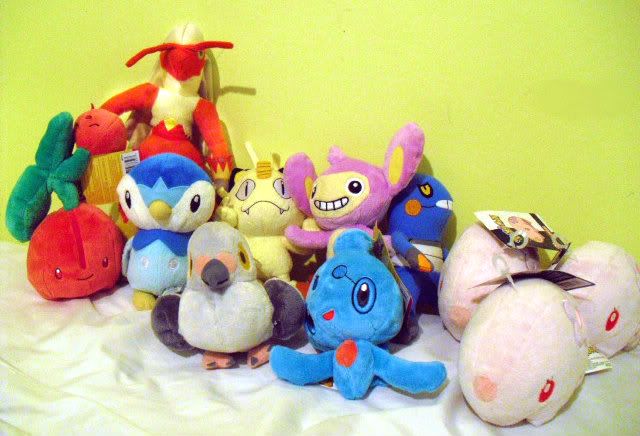 Jakks Croagunk, used, but good condition $4
Jakks Pidove NWT $3
Jakks Munna NWT
x3
just
one
left!
(Please
get it out of here), $5.
Jakks Cherubi NWT $6
Jakks Aipom, used but good condition $5
Jakks Phione NWT $7
Jakks Meowth used but good condition $4
Hasbro Blaziken, loved condition $1 or free with any purchase of $10 or more
Jakks Piplup, loved condition $1 or free with any purchase of 4 or more.
Jakks Palkia and Mudkip. $1.50 each.
Reshi is taken, but I'll let Zekrom go for $17.
MWT Canvas Vulpix is $47. I love this thing to death, but I ordered it and while it was en route, I decided that I really wanted to collect mainly Pokedolls in order to make my spending not be so crazy. xD So I'm getting rid of this beauty. ):
TCG are $1.50 a piece unless otherwise stated.
Holo Lucario
Gothielle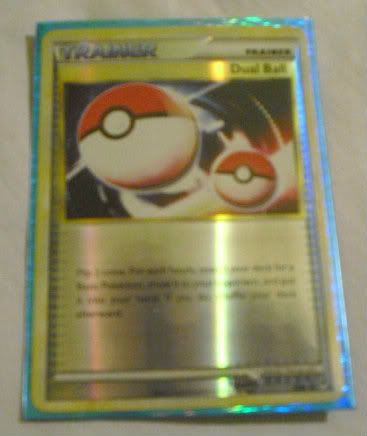 Dual Ball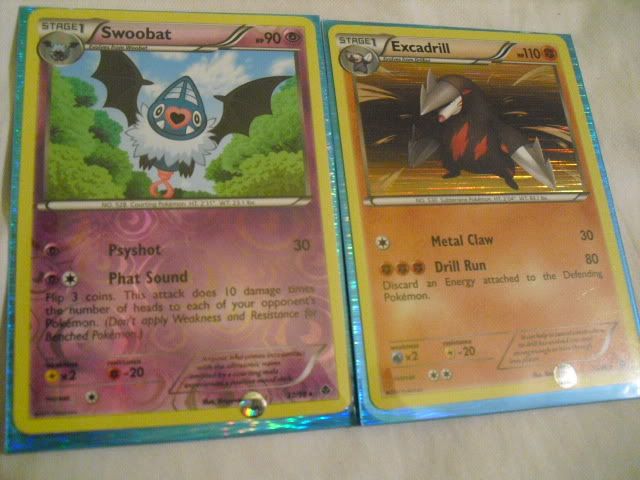 Swoobat and Excadrill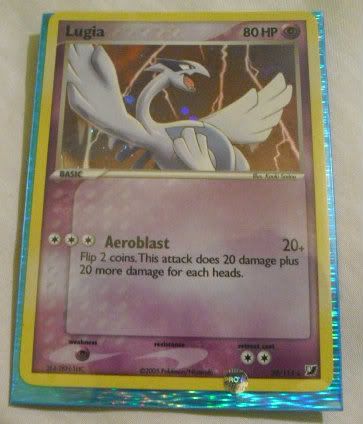 Holographic Lugia from EX Unforseen Forces. Can't be used in game play anymore, but it sure is pretty!
These are .50 for both or free when you buy 2 TCGs or more.


OTL please take these away, my room is a mess.

Hopefully there will be a collection update soon! (: