Regarding this GA: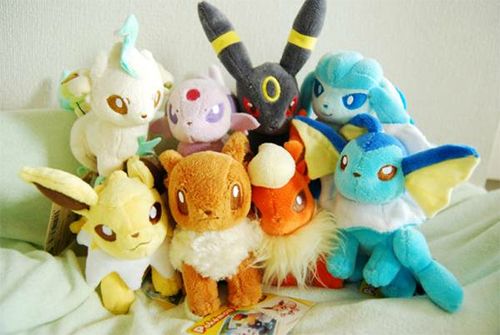 WE ARE DOWN TO ONLY ONE HOST (myself), meaning the shipping from me to you will be a little more money. I'm sorry about this! Please let me know if you need shipping info! Eevee will also be up for bidding as a result.

In better news, sales! And offers! I have a Jolteon and friends memo pad, a Revival of Lugia full-sized binder and lots more!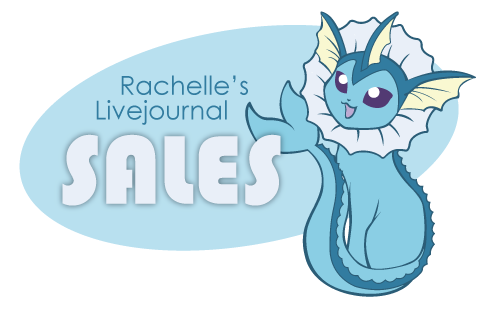 Sales Policies
-I accept Paypal only right now.
-All prices in USD.
-Please make sure to include your username and what you bought in the paypal note :D
-I ship from Canada! If you need a quote, please ask before agreeing to buy the item.
- Please allow 1-2 weeks for shipping! My shipping days are usually Friday to save on gas, so if anything unexpected comes up, that means I've missed shipping for that week. If your order is time sensitive please let me know in ADVANCE so we can work something out!
-If there is anything wrong with your item when you receive it, please let me know! But if it is uninsured, I am not responsible for lost or stolen items in the mail.
- If shipping (or anything else) is a concern, please ask before committing to buy :)

TRADES
- The only item I'm interested in trading for right now is a Vaporeon Canvas plush.

OFFERS

Offers end: Saturday, July 7, around 11 PM.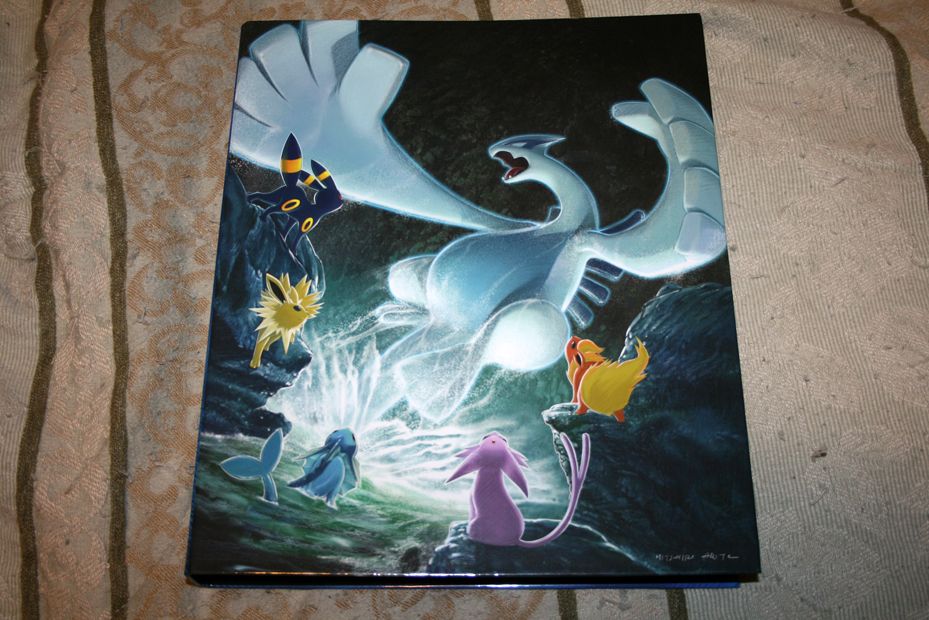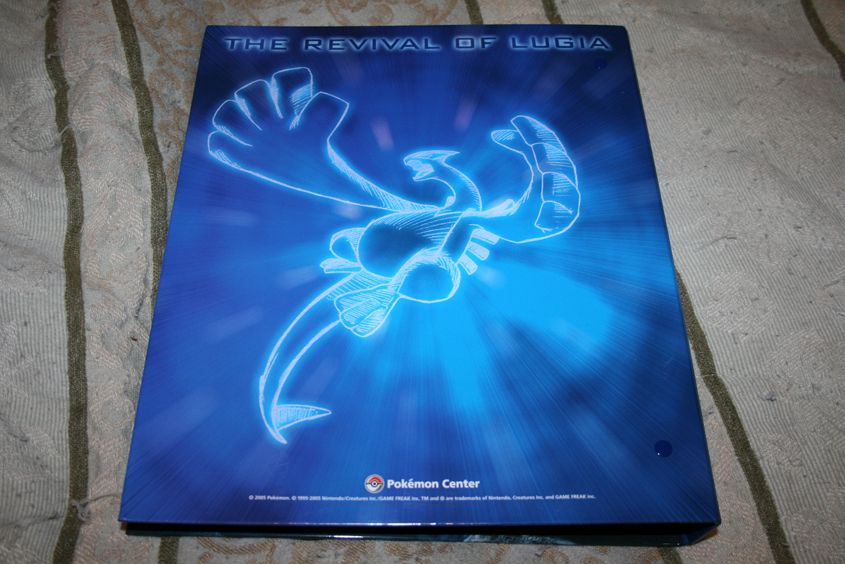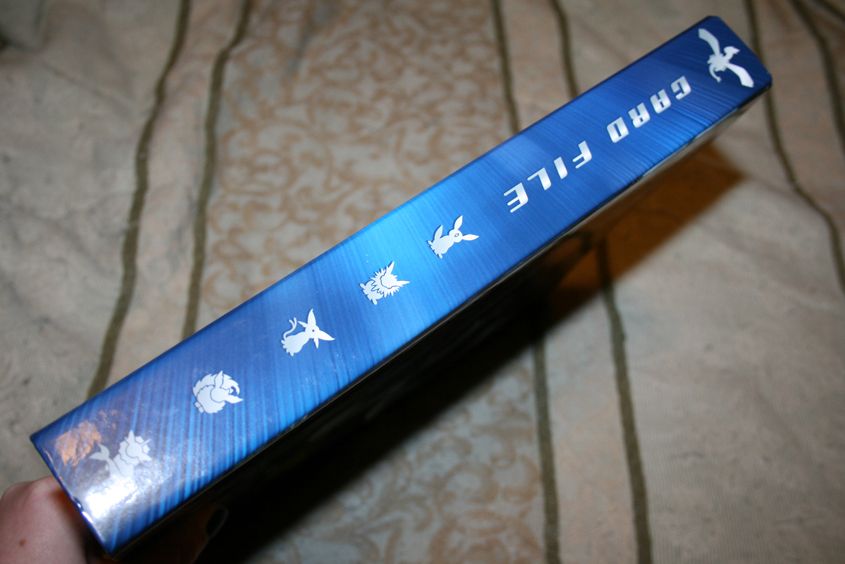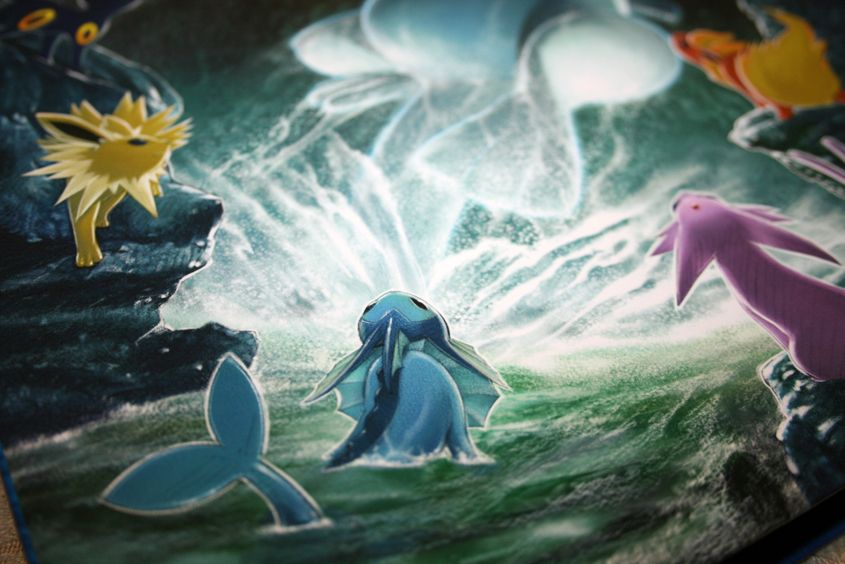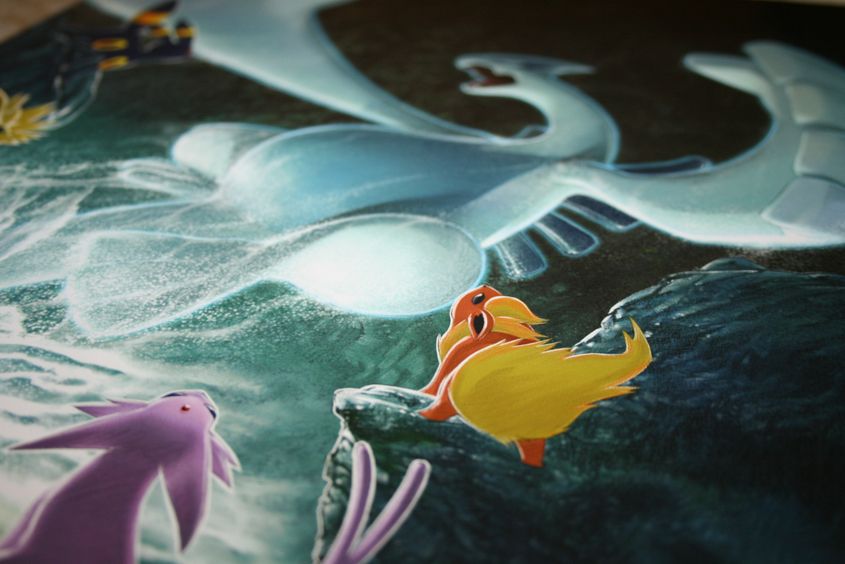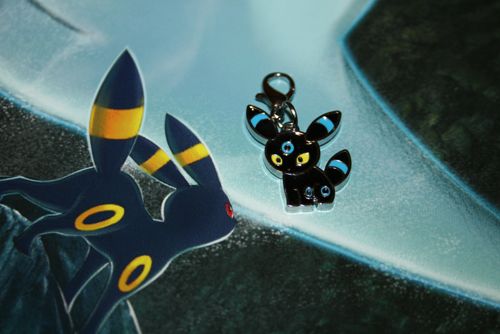 (*Custom shiny Umbreon metal charm FREE with BIN purchase!)

Revival of Lugia FULL SIZE 9-pocket card binder
Pre-HG/SS. Highly sought after and AMAZINGLY rare!
Offers start at - $70
BIN (Available at any time) - $150
This has been BIN'd!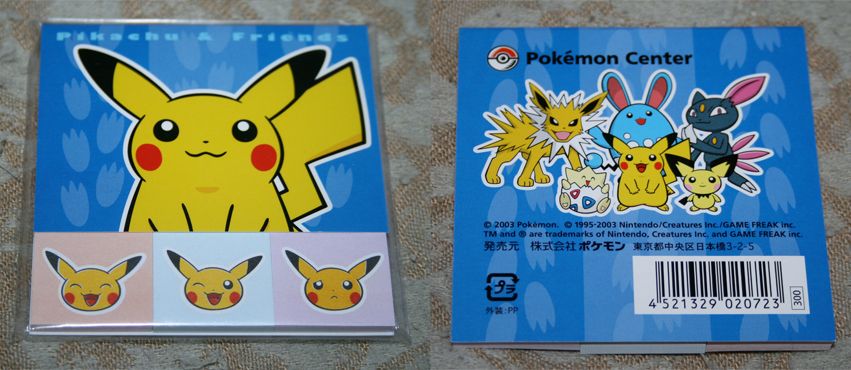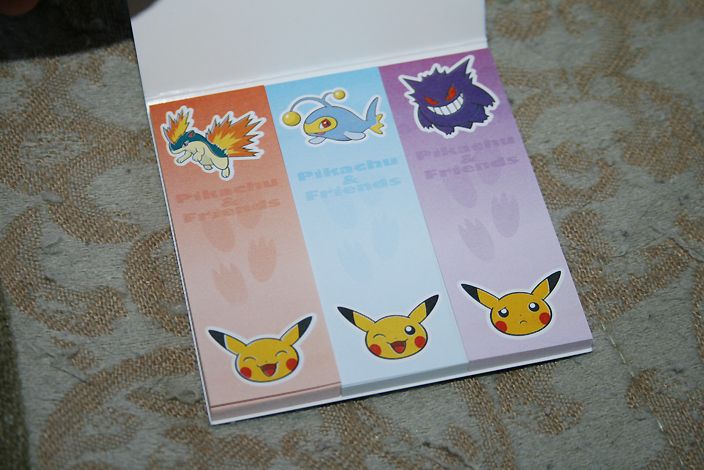 Pokemon Center post-it memo pad
Jolteon and Friends! Never seen one of these before, pretty rare stuff :) Opened only once to take photos!
Offers start at - $10
Offers thread here!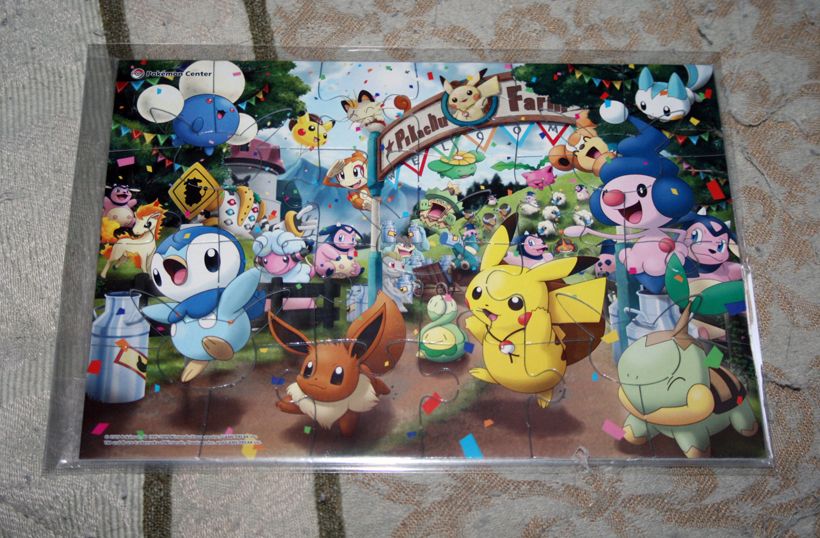 Pokemon Center "Pikachu farm" promotional puzzle
Pikachu Farm promotion! I believe this was an Osaka-only promo but that was just on the Y!J page so I could be mistaken. This puzzle is a medium-sized, XXL-cuteness piece with lots of undermerched Pokemon hiding in there! Not to be missed!
Offers start at - $10
(No BIN)
Offers thread is here!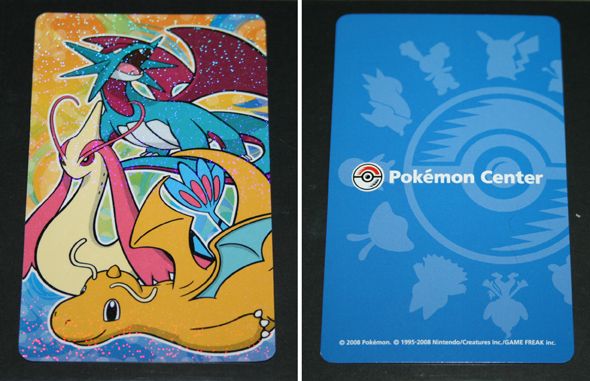 Pokemon Center dragons card
I'm not entirely sure what this is, but it's about the size of a credit card and SUPER pretty *_*
Offers start at - $10
(No BIN)
Offers thread is here!

STRAIGHT SALES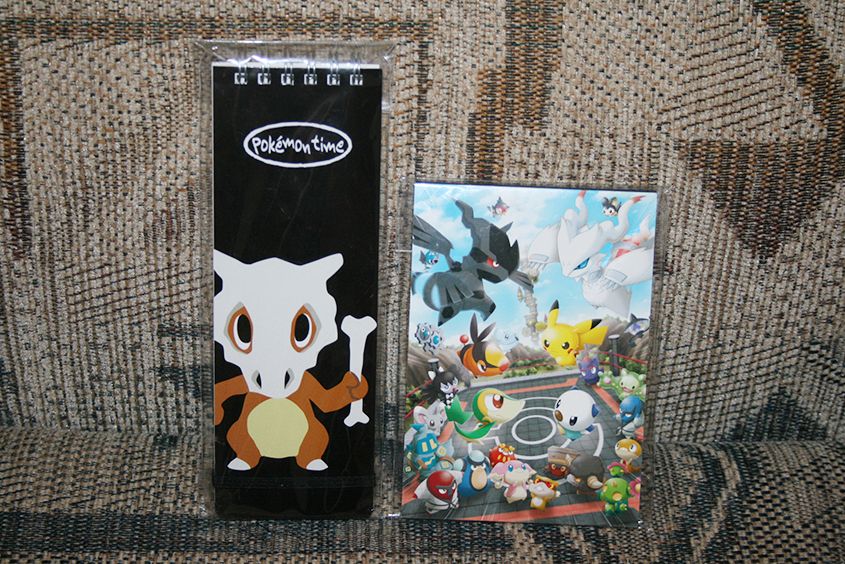 Pokemon Center notepads
Pokemon Time Cubone - $6 Sold!
Pokemon Rumble (three different page designs) - $5 Sold!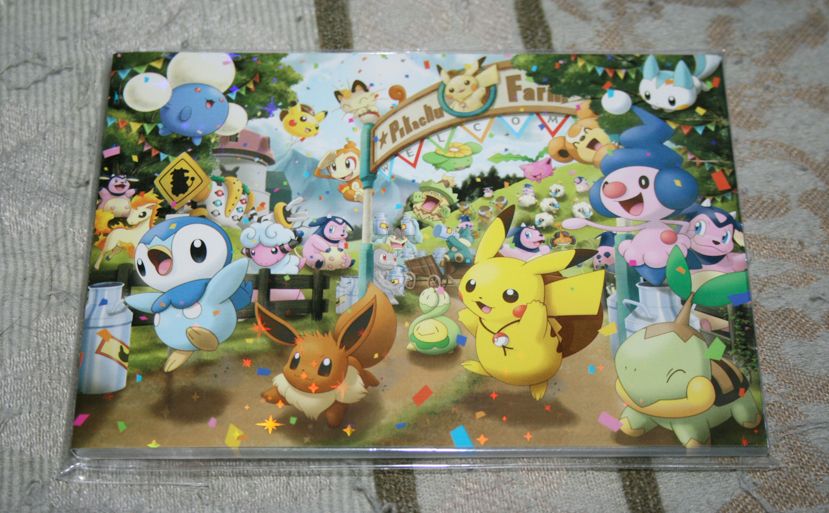 Pikachu Farm notebook - Full colour pages - $15 Sold!



Large Pokecen stickers - $5 each
Small Pokecen stickers (bottom row) - $3 each
SOLD: Dragonite, Salamence




Sticker sheets - $1 each




Sticker sheets - $1 each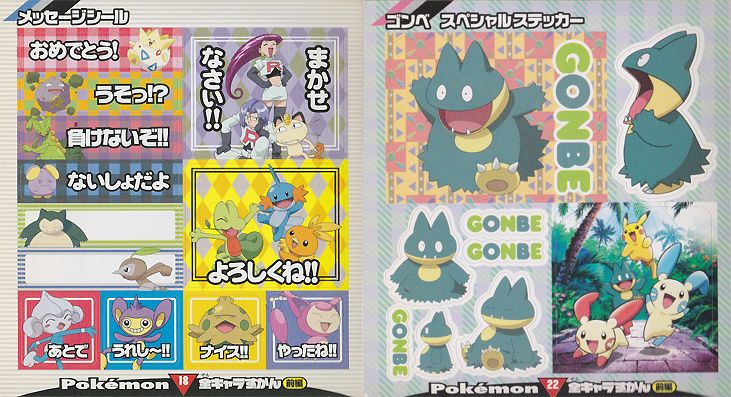 Sticker sheets - $1 each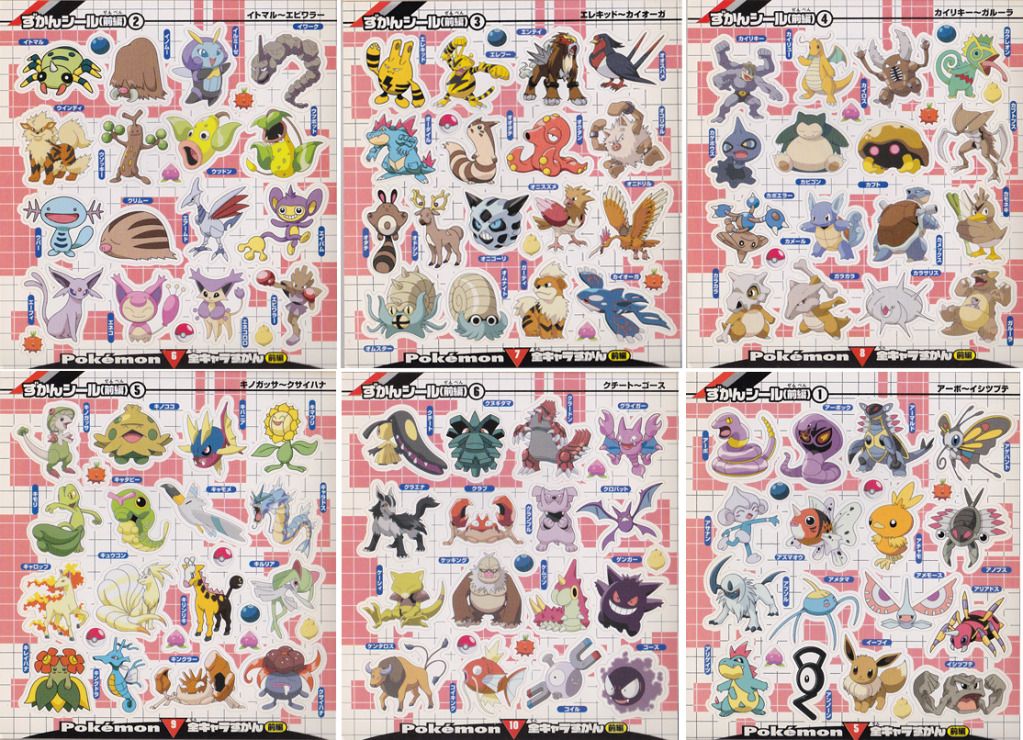 Sticker sheets - $1.50 each
Sold: Onix sheet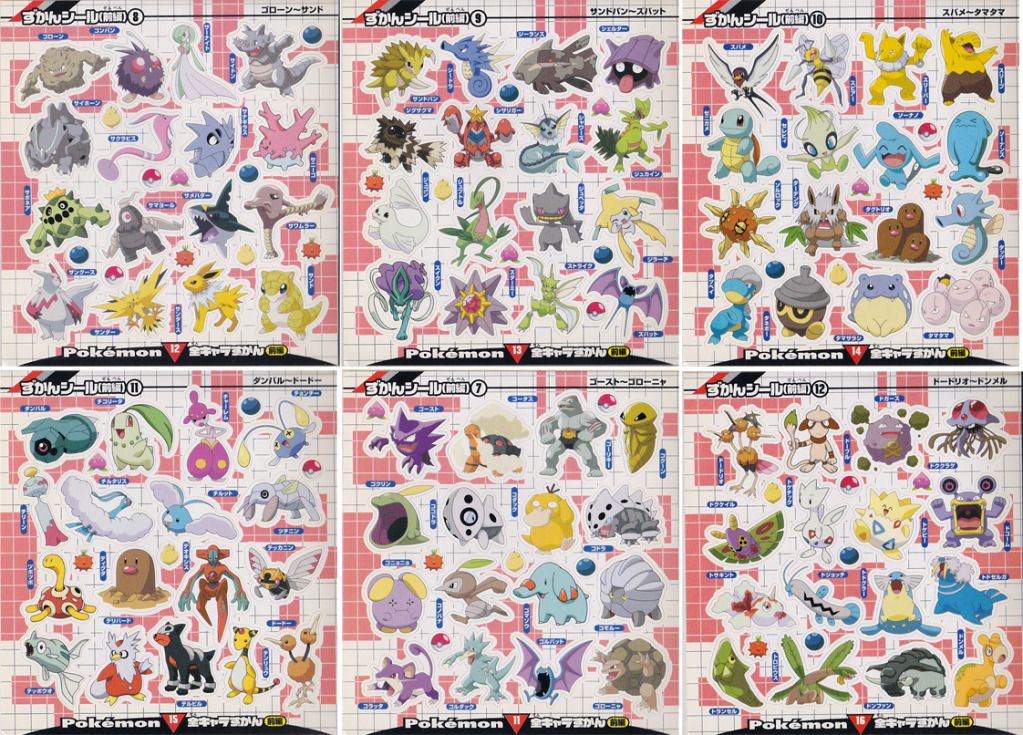 Sticker sheets - $1.50 each
Sold: Rattata sheet, Vaporeon sheet, Swablu sheet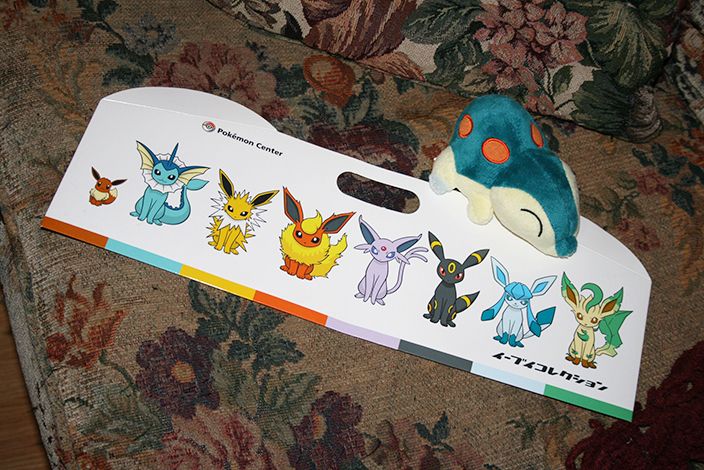 Large Eevee display/case - $17 Sold!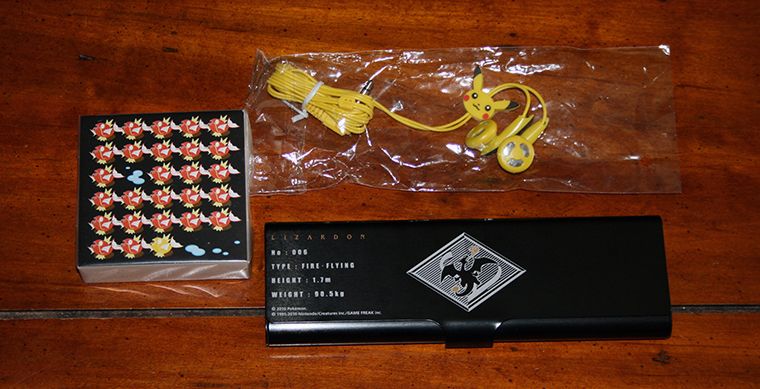 Charizard Pokecen promo metal pencil case - $8 Sold!
Pikachu headphones - $10 Sold!
Sold: Magikarp notebook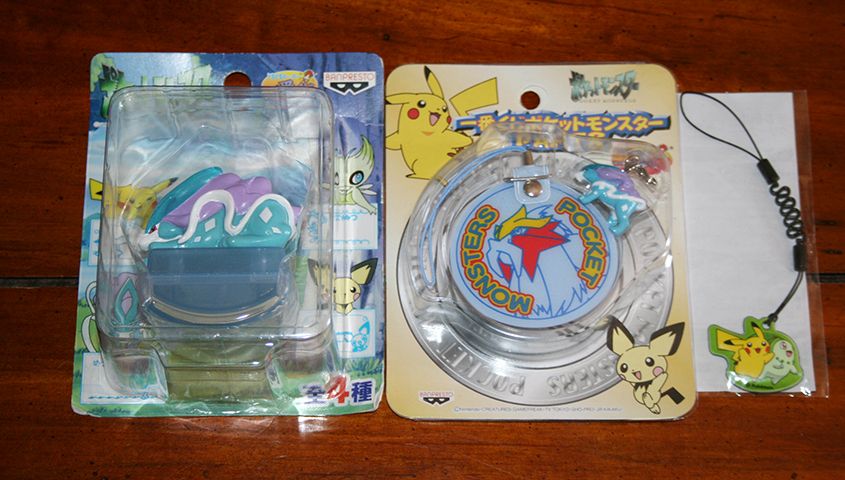 RARE Suicune movie stamper - $15 Sold!
RARE Suicune/Entei movie charm/keychain set - $10 Sold!
Chikorita/Pika cell charm - $5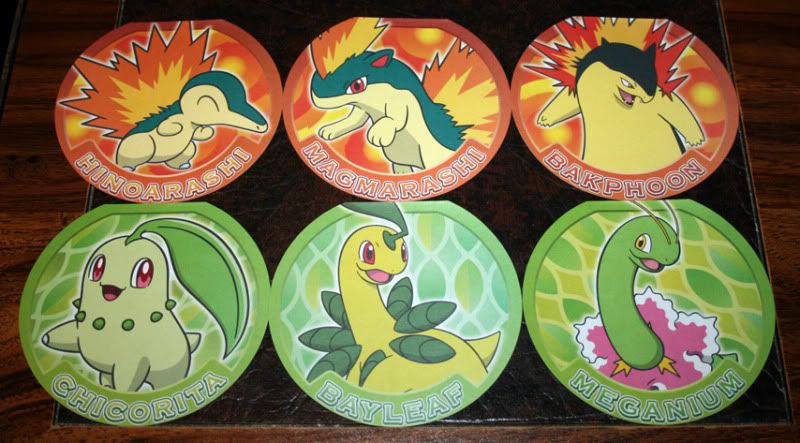 Starters flats! - Gorgeous, and big! About 10 cm wide, great for display! - $1 each

*I have doubles of a few of these and the following flats, so even if you see one sold feel free to ask :) I don't have a list but I have them all here and I can check easily.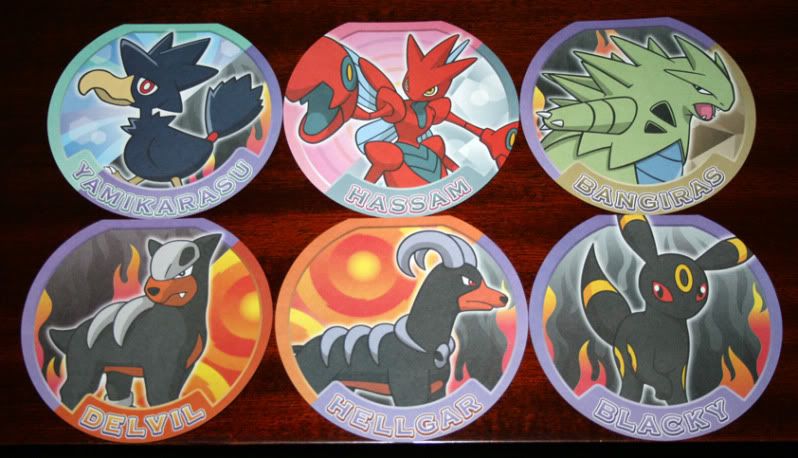 $1 each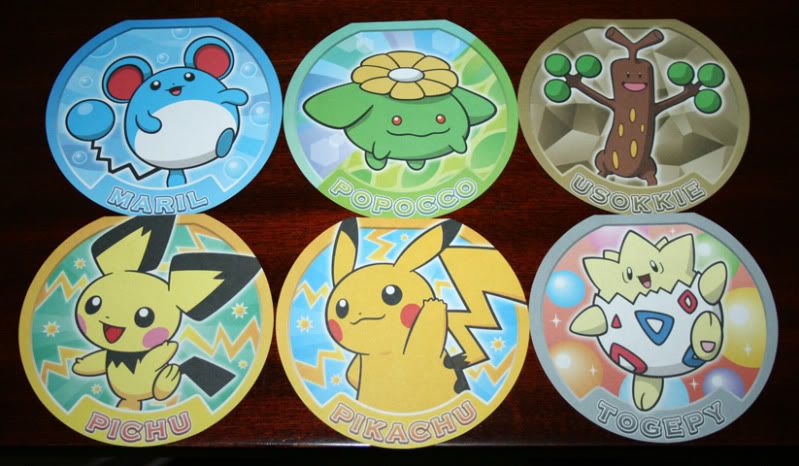 $1 each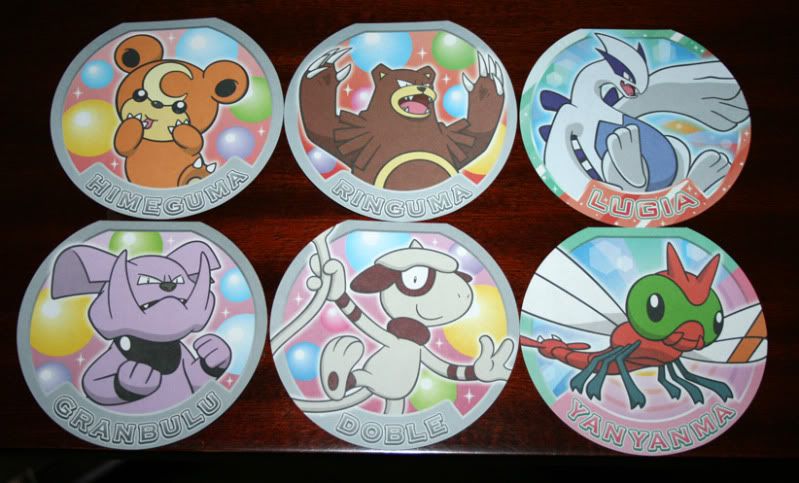 $1 each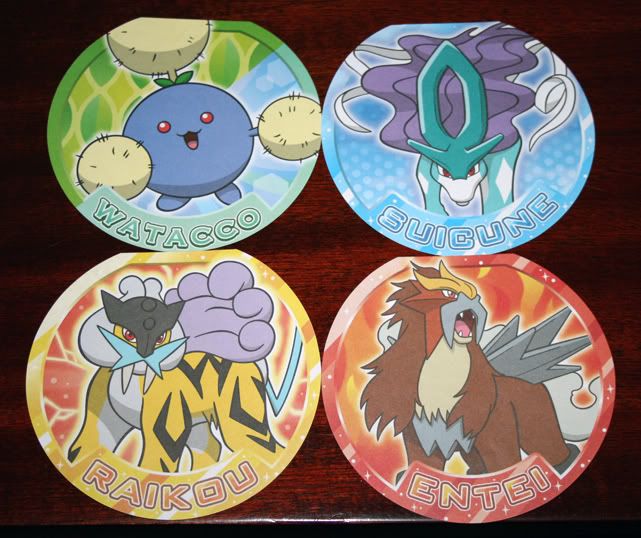 $1 each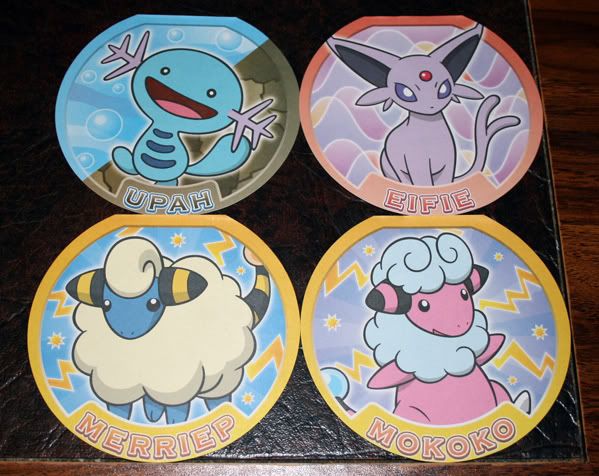 All others $1 each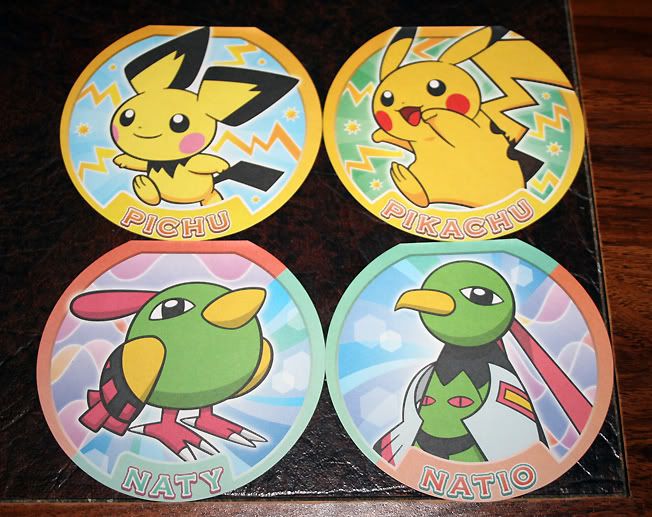 All $1 each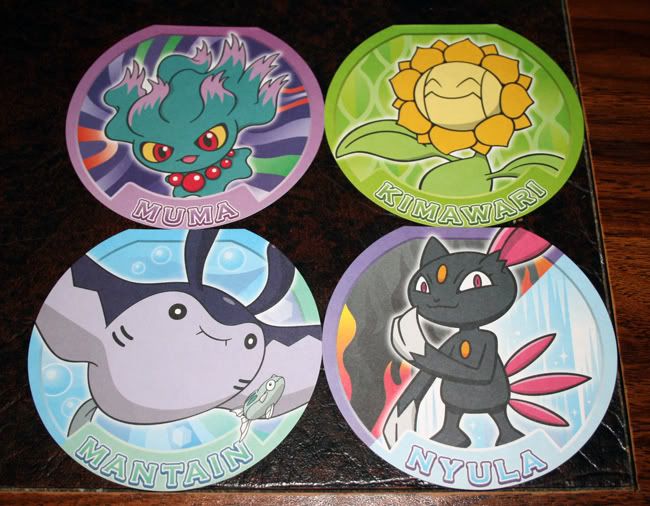 All $1 each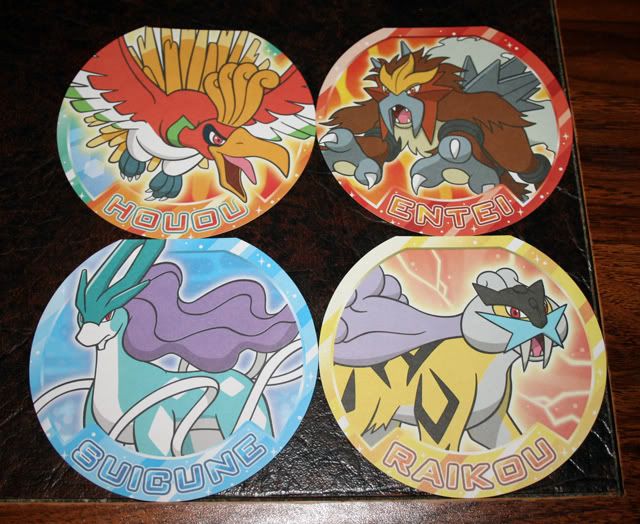 $1 each